The PC, thanks to Steam and other game distribution platforms (such as Origin, UPlay etc.), has been transformed from a simple workstation to a handyman station where you can also enjoy a pleasant moment of relaxation with a nice video game. Many game titles for Playstation and XBox are also available on PC and can be played with keyboard and mouse, or, better yet,
with a Joypad controller
which allows you to fully enjoy the experience.
Here I'll show you the best gamepads you can use on PC to play pretty much any video game, talking
both wireless controller models and more traditional wired joypads
, so you can independently choose which one to buy.
With wire or without: which one to choose?
Playing with a wireless JoyPad is definitely more comfortable, but you have to take into account the recharging of the batteries or the batteries otherwise you risk being "dry" at the best, perhaps during the game action!
On the other hand, a gamepad with cable never lets you down, even if you have to take into account the size of the wire and its length.
How to connect them to the PC
For Xbox One controllers, it is sufficient to have Windows 10 installed on the PC to immediately obtain maximum compatibility, whether you are using a wireless connection (Bluetooth or WiFi) or using the USB cable. On PCs with Microsoft operating systems prior to Windows 10, however, it may be necessary to download a driver for the Xbox controllers.
Drivers and software for each Joypad can be downloaded from the Microsoft website.
If you buy a non-original Microsoft Joypad, you may be required to install the driver included in the CD included in the package (usually a mini CD), which contains the software to customize the configuration of the keys.
To buy the best Jopypad for Windows PC
you can go to Amazon where the prices are very good and you can find different alternatives such as: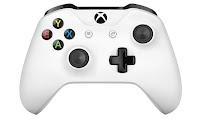 1)
Xbox controller
(50 euros)
The Xbox One controller is ideal for wireless gaming on PC games. The Joypad is compatible with Windows 10 without installing additional drivers and can take advantage of Bluetooth or home WiFi to connect to the computer. In terms of ergonomics and position of the keys it is a cut above any other non-original gamepad also because you can also connect the micro-USB cable to play as if it were a Joypad with the wire.
2)
Xbox One Controller with cable
(60 euros)
This controller is completely identical in functionality to the basic Xbox Joypad seen above, but is customized with a higher quality plastic, an even more attractive design, a non-slip diamond-textured grip. The ideal choice to pair with a high-end gaming PC.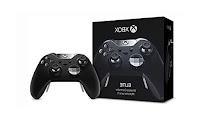 3)
Xbox One Elite Controller
(130 Euro) The best Joypad, even if it costs more!
The Elite version of the Xbox One controller offers high performance in terms of input, redesigns the levers and directional keys for a terrific grip and is non-slip, so you can keep your grip firm while you play.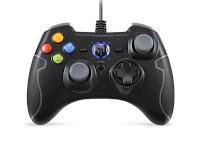 4)
EasySMX Controller
(25 euros)
This is the cheapest Joypad, with wire, the best for value for money. For less than € 30 you can take home a wired controller that is comfortable to use and easy to set up within games. It connects via a simple USB port and is not afraid of longer gaming sessions.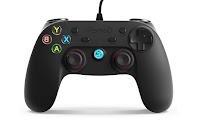 5)
Logitech F310 Gamepadr
(27 euros).
This is the closest Joypad to the one available for Playstation 4, with a very similar design that maintains compatibility with most PC games. The presence of the cable allows you to play without battery worries.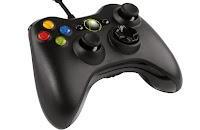 6)
Controller per Windows dell'Xbox 360
(30 euros)
Although the Xbox 360 is no longer a trendy console, its gamepad has revolutionized the way of playing on PC, becoming a reliable companion for many computer gamers. The Xbox 360 wired Joypad is, therefore, still a valid purchase for those looking for a wired controller at a decent price, with unique ergonomics and a USB cable of adequate length to play any game.
The best Joypads to play any game on PC