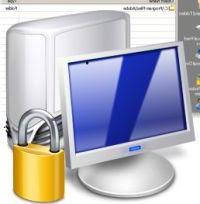 Microsoft Security Essentials or MSE is the name of the antivirus that Microsoft provides for Windows 7 and from which it then developed, in a much more advanced form, Windows Defender for Windows 8 and for Windows 10.
Microsoft Security Essentials
is a free antivirus for real-time protection from any virus and malware (it has the same effectiveness as Windows Defender), with excellent integration on Windows and, above all, light and space-saving in terms of used memory. After trying it, let's see, now that it is officially released, how this antivirus behaves and if it is an effective real time protection or if it is another failed attempt in the security field by Microsoft.
Il
Download MSE Microsoft Security Essentials
you can do it directly from the Microsoft site.
The installer is incredibly small compared to its competitors at just 5MB.
Inside there is the
antivirus protection, anti malware
, the ability to receive
free updates
and to do the
scheduled virus scan
.
The user interface
, which has always been a strong point of Microsoft, it is well made and simple even for children and less experienced users.
The general characteristics of a good antivirus are:
Fast and timely detection of viruses entering your computer, both known and unknown ones. At the same time, however, it must not slow down the computer when it is in the background and silently protects it from threats that can arrive at any moment. The protection must be real time, that is, if a virus enters because an infected email has been downloaded, the antivirus must block it immediately before it can be executed and before it expands. Then when you manually scan for viruses, it doesn't take a day but a reasonable time that doesn't prevent me from working on the PC anyway. Finally, an excellent antivirus must not give false positives, that is, it must not block the execution of programs that have nothing to do with viruses.
As written in the previous article on the best free antivirus for pc, Kaspersky responds more or less to all these features and is certainly the best that you can download for free.
There aren't too many features in the Microsoft Security Essentials interface to confuse a basic computer user and there are
4 tabs
.
The main
shows the evaluation of the current security level through real-time monitoring and updates. On the right, the Scan Now button allows you to check your computer manually. The scan can be quick, which looks only at a small number of critical system files and known places where viruses typically go, complete which scans all files and custom, which allows you to choose which path to scan.
The update tab
displays database signature information: creation date and version number. The button on the right 'Update' starts the automatic update process and the user will no longer have to touch it.
History
presents potentially dangerous applications that have been discovered, quarantined or manually allowed by the user.
The settings
they are used to modify various parameters such as, default actions when a malware is found, exclusions by file types and real-time scanning options.
About
the results of the test carried out
we can say that:
On virus detection
, MSE is very good because it was able to detect all "injected" test viruses as potential threats, and it was not at all obvious since other celebrated programs have not been up to detecting them all.
A full scan
it took 25 minutes to scan around 250.000 files. I would say the MSE has a very good scan speed compared to the others, I don't know if it's the fastest, probably not, but it sure doesn't take forever like a Norton.
Real-time protection
it went well because after putting a USB stick with the famous Autorun.inf virus on the PC, it was immediately blocked.
If you open a folder with a virus inside, in reality, MSE is a bit slow to give the warning but as you press on that infected file to run or open it, it is immediately recognized with the alert window and there is no no chance that the virus can act on the pc.
Actions like
removal and disinfection
of an infected object is perhaps a bit slow but all in all we are a bit fussy if we criticize this factor.
For
the use of computer resources
, MSE starts two processes in the task manager: MsMpEng.exe and msseces.exe but they really don't hear them.
Let's say that we stay on the 30 or 40 MB consumed in the background and maximum the CPU rises to 50% of use during a manual scan never more.
Last reflection to say that if Microsoft has finally made its own antivirus, it means that it has admitted after 10 years that its operating system is not as safe as they wanted to believe. Another consideration leads me to reflect on how this product can kill security leaders such as Symantec, McAfee, Kaspersky and Eset since it is completely free. If the European Commission is worried about Windows Media Player and Internet Explorer, if the next Windows 7 already has Essentials installed as an antivirus, it will be trouble for the cybersecurity market.
To close I remember that the best free antivirus: MSE, Avira, Avast or AVG are compared on another page.
My final advice is to use MSE in Windows 7 unless you have special needs to have a higher protection, because it is free and because, being Microsoft, there could be, in the future, the possibility of finding it often in front of it. Keep in mind, however, that in 2019 Windows 7 will end its life cycle so it is possible that MSE will also be retired.
Microsoft Security Essentials (MSE), the antivirus for Windows 7