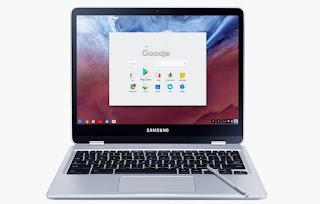 If we are looking for a laptop with a low cost but that is as fast and safe as an Apple MacBook, we can consider buying a Chromebook. These innovative laptops contain the best features of notebooks with Windows with the practicality and immediacy of Mac OS: they are therefore easy to use, very safe (they are immune to Windows viruses) and very fast both in startup and when we open new programs. .
In this guide we will show you
the best Chromebooks to buy, showing you the prices and the main features.
As an introduction we will show you some of the peculiar features of Chromebook, so you can decide whether or not to focus on them in order to replace a classic laptop with Windows or a modern MacBook.
Features of Chromebooks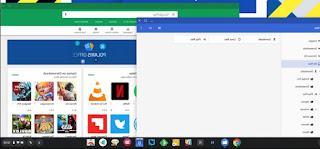 A Chromebook is a laptop that has
Chrome OS
as an operating system; the latter
is based on the Google Chrome browser code
, optimized to deliver a fast and smooth desktop experience. The unique features of ChromeBooks are, basically, three:
I
programs are not installed
on the computer but
they are web applications
that can only be used when the computer is connected to the internet, via Wifi or 3G.
The operating system is based on the Google Chrome browser
and it is basically an application launch panel and a browser to browse websites and open all web-apps.
No program can be installed on a ChromeBook (even if Android apps work)
, there will be no configurations to be done, maintenance, antivirus and the whole system will be managed remotely by Google itself
As programs for these systems we cannot use those normally installed with Windows or Mac:
compatible applications can be downloaded from the Chrome Web Store
, which has a large number of applications structured to function as dedicated programs, using the rendering engine of Chrome (also included in these laptops of course). With a Chromebook
we can easily create an interface for a program from a website
which offers a service: each page can become a program in the system, which can be called up separately (even without the entire Chrome interface).
This very feature is the basis of its success: numerous applications are available to carry out work and entertainment activities at any level and, being based on Chrome, they start and run programs at a speed never seen on other laptops (perhaps only MacBooks manage to be as fast as a Chromebook). The result is that these Chromebooks start up in 8 seconds flat and can be used even by completely ignorant people in computer science without them doing damage and without ever requiring technical assistance.
Obviously in addition to the applications
compatibility with Chrome extensions is guaranteed
, which are activated and act on the entire system.
The system is strongly integrated with the Google ecosystem (Gmail, YouTube, Drive ect.)
, so using the most famous search engine services will be a piece of cake. The system is optimized to be able to see any video on the web at the highest quality, but we can also play local files and files on a stick.
The storage space is not high, but
the integration of the file manager with Google Drive allows you to considerably increase the space
and to sync all important files to the cloud, so you can have them on any other system. Applications, games, photos, music, movies, videos and documents will be stored on the internet and can be opened, read or modified from anywhere, without having to worry about making backups or losing files (although, as data theft teaches Sony, keeping all files online doesn't exactly guarantee security ...). This doesn't mean that
i file
however, they will only be stored online but
they can also be saved locally
, on the computer memory.
The only real limitations of Chromebooks are:
the lack of some famous programs
(we are used to on Windows),
possible compatibility problems with the hardware
(except printers, which can be easily managed thanks to Google Cloud Print) e
a deep connection with the Internet connection
: If we are not connected, there is little we can do on a Chromebook.
On the hardware side we will have good laptops to carry out Web activities and to start programs optimized for Chrome, but do not think you can do computer graphics or play on them (also because the operating system is not compatible with classic PC games).
Best Chromebooks to Buy
After seeing the strengths and weaknesses of a Chromebook, it's time to evaluate which model to buy. In the city there are some models, which we will hardly find in an IT chain or at the shopping center: if we want to focus on a Chromebook, it is better to buy them online (waiting for the diffusion and interest in these systems to grow to involve a good slice of the public). Keep in mind that in some cases, since Chromebooks are not sold in the city, the keyboard has a non-English, French or German layout, with the keys arranged slightly differently (you can then change the keyboard layout by putting the English one in the settings Chromebook even if you can't physically move the keys).
Lenovo IdeaPad 3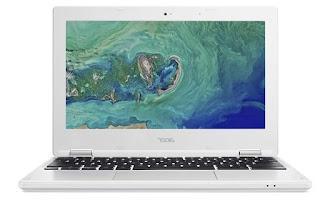 If we are looking for a fast small screen notebook with every program, we can look at Lenovo's Ideapad 3 Chromebook. This laptop features an Intel Celeron processor, 4GB of RAM, a 14 'display, 32GB MMC, touchscreen, Bluetooth and Dual Band Wi-Fi.
We can view this product from here -> Lenovo IdeaPad 3 (250 €)
Acer Chromebook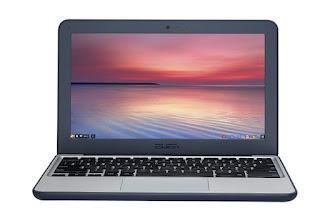 A good alternative to the Chromebook seen above is the version offered by Acer, the Acer Chromebook, which has an 11,6-inch screen, Mediatek MTK processor, 4 GB of RAM, 64 GB of internal memory and up to 10 hours of duration. battery.
We can view this product from here -> Acer Chromebook (357 €)
HP - Chromebook PC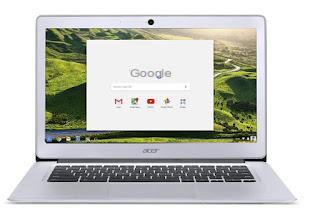 If we are looking for a Chromebook that becomes a tablet, so as to be able to better replace a work laptop, we can consider the Chromebook 14, produced by HP; this model has an Intel Pentium Silver processor, 4 GB RAM, 64 GB of internal memory, 12 "LCD touchscreen display, integrated graphics card and HD webcam, for HD shooting for all types of video calls.
We can view this product from here -> HP - Chromebook PC (€ 499)
Lenovo IdeaPad Duet Chromebook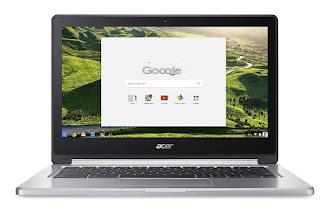 Another Chromebook version also offered by Lenovo has a Mediatek processor, 4GB of RAM, 10 "FHD display, HD camera and 64 GB of internal memory.
We can view this product from here -> Lenovo IdeaPad Duet Chromebook (389 €)
Other devices with Chrome OS
The Chrome OS operating system is not only present on laptops, but has also been integrated as a system within some TV Boxes and some keys used as pocket mini-PCs. Below we can find some of the systems with Chrome OS that are also available for purchase in the city.
ASUS Chromebox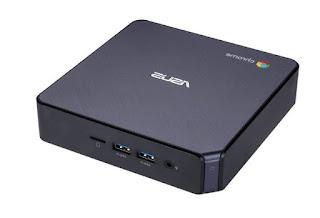 A real miniature desktop PC, usable as if it were a small TV Box: this is the ASUS Chromebox, now in its third generation of devices. This mini-PC features an Intel Celeron 3865U processor, 4 GB of RAM (expandable), 32 GB of internal memory, 5 USB 3.0 ports, 1 USB 3.1 Type-C port, an HDMI port, an Ethernet port and Wi-Fi Integrated dual band.
We can view this product from here -> ASUS Chromebox (273 €)
Asus Chromebit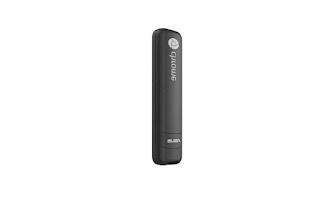 From the appearance it looks like a USB stick, in reality it is a full HDMI computer, which has RockChip 3288-C processor, 2 GB RAM memory, 16GB eMMC, WIFI and Bluetooth.
It can be connected to any monitor or Smart TV and brings the speed of Chrome OS wherever we want.
We can view this product from here -> Asus Chromebit (136 €)
The ChromeOS operating system that is inside the ChromeBook is not downloadable, neither free nor paid because it will be linked to the hardware of the laptops sold. However,
who wants to use or just try the Google ChromeOS operating system
, can download Cloudready, free and compatible with all computers.
Best Chromebooks to Buy, Super Fast Google Laptops