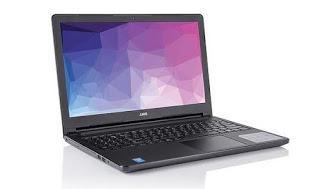 With so many options available,
choose the new laptop
it can be difficult.
Certainly the best way to find the right laptop is to go to a nearby electronics store and try them out live with your own hands and eyes.
How to know which is the most reliable notebook manufacturer
, so as to buy a device that lasts at least 3 years without breaking?
This article
guide to buying a laptop
is divided into three sections: in the first part we list what, in my opinion, are the most important things to look at in a new notebook, in the second the sites where you can find judgments and comments, while in the third part we will see the results of a statistical study for understand which computer manufacturer is better than the others and which brand ensures the most reliability.
The factors I recommend judging before buying a new laptop are:
1)
Screen size
You can buy a PC with a screen of different sizes, from 10 "or less to 18" or more.
The size of the screen is important: a small screen can be difficult to read, but it is lighter and easier to carry, a large screen is bulkier and bulkier, it may have less battery life, but it looks much better.
The ideal screen size is around 15 inches, so as to achieve a good compromise between weight and visibility; Larger screens are only good for playing games (and it's not always the right choice), smaller screens only make sense if we don't need a lot of power but focus on lightness.
Screen resolution is no longer related to size as it used to be - you can now find small laptops with very high screen resolution.
The minimum recommended is 1024x768, but we can also find FullHD screens that look very good (even if everything might seem small at first, we'll get used to it soon).
2)
Keyboard
Most laptops lack the numeric keypad which may be unnecessary unless you are used to working with it; in this case USB numeric keypads are available to be connected to take advantage of this part of the keyboard missing on laptops for obvious reasons of space (it is integrated on the buttons present, to be able to use it you need combinations that are difficult to use quickly).
3)
Weight
A difference of 1 or 2 kg between different models can make a big difference when carrying your laptop bag every day.
The latest generation laptops all weigh around 3 kg (the days of mega notebooks of 5 or 6 kg are over!) And, for ultralight models, the weight starts at less than 2 kg.
A lightweight notebook can be taken anywhere without getting tired, but it may not be very powerful; a slightly heavier notebook will be bulky but can offer comparable power to a mid-range desktop PC, so it all depends on our needs.
4)
Optical drive
The optical drive (DVD burner) now seems to have run its course, although it is still present in a multitude of models due to the program installation discs.
Instead of an internal DVD drive, you can place an additional hard drive or SSD, so as to speed up or get more space on the laptop; if we still need to read or burn an optical disc, it is better to point to an external DVD burner that can be connected via USB only when necessary.
5)
Processor and video card
In a laptop, choosing a powerful processor is a must; While it doesn't make much difference if you only use your PC to check email, browse the Internet and write documents, the processor ensures HD movies and heavy programs open without difficulty.
Let's make sure the processor has at least four cores
, whether they are physical or whether they are recognized as logical (i.e. a dual-core CPU with HT system to double the computing capacity) and a minimum frequency of 2 GHz, so as to run any program or any Web page great.
The same can be said for the video card, but since laptops are rarely suitable for gaming, even the latest generation integrated video cards are fine.
6)
Hard disk and RAM
The minimum amount of RAM recommended on laptops is 8GB, enough to open the operating system and all major programs, without fear of major slowdowns.
The hard drives mounted on laptops always have a large capacity (minimum 500 GB), so there shouldn't be big space problems, but you have to consider the idea of ​​placing immediately (better if it is already included) a nice SSD, which guarantees high performance in reading and writing, plus it allows the notebook to turn off and on in seconds.
Our advice is to buy one with a traditional hard disk and then add the SSD instead of the DVD player by paying for the intervention at the computer shop.
7)
Touchscreen screen
Many notebooks with Windows 10 also have a touchscreen.
While it may seem like a nice idea that feels new and makes a lot of scene, it ultimately raises the price and may not be very practical, as we will be using the touchpad or mouse for most of the operations anyway.
8)
Other components
Other requirements that may be important are the USB 3.0 ports (at least 3), the HDMI port to connect the laptop to the TV, support for Bluetooth technology, the front webcam, various microphone and headphone jacks, support for a docking station and the removable screen (which turns the laptop into a tablet).
Sites where to see some laptops and get opinions and comments
1) Amazon, the most obvious choice, in cittàn, to find those for sale in British and full of comments, good and bad.
2) Newegg a popular English site with reviews that are often more technical in nature.
3) Test Freaks ideal for researching how computers are rated on sites like Amazon, CNET, Best Buy and others (in cittàn)
4) Forum HWUpgrade best cittàn site where to ask and find comments on various portable models.
What is the best laptop brand?
Any laptop can break, but some manufacturers have a better reputation than others.
The study under consideration is from 2020 by RESCUECOM which examined the breaking rate of laptops over three years and found that Lenovo PCs fail less than HP laptops. Microsoft, on the other hand, leads the reliability ranking among the most popular computer brands, scoring much higher than other manufacturers.
The reliability ranking,
from best to worst, is as follows:
Microsoft
Lenovo
Apple
Samsung
HP
Dell
Asus
Acer
According to this study, which will not be the Bible but is always a starting point and a respectable point of view, Apple is less reliable than Microsoft and Lenovo which may come as a surprise to many. Correlated to the reliability ranking is that of
Support
.
If you plan to keep a computer for several years, it is important to know what kind of support is offered to the customer and what happens if that laptop breaks down or has defects. I personally hate dealing with customer support and would ideally prefer to sell a laptop before the warranty expires so that I can sell it well and buy a new one.
If instead
you want a computer that has good support behind it
then, according to another Consumer Reports study, you should buy an Apple computer or a Lenovo or Asus if you want a Windows PC.
The ranking, from best to worst, is:
Razer
Apple
Alienware
Microsoft
Google
Samsung
Lenovo
Dell
Asus
HP
MSI
Acer
However, statistics are not to be taken at face value; in the end, each manufacturer has put on the market at least one very reliable jewel laptop flanked by much more scarce models from the point of view of reliability. It also depends on how much you spend and it is clear, for example, that a 2000 Euro Apple computer will tend to be better in terms of reliability than a 500 Asus PC (see also: Windows PC vs Mac comparison: which computer is better to buy? ).
Best and Reliable Laptops: Buying Guide
After seeing which are the most reliable manufacturers, let's take a look at the best models that can be purchased for each manufacturer, so as to choose only the best of each (in this small list, only laptops with a low average cost and a high rating).
1)
ASUS Vivobook 15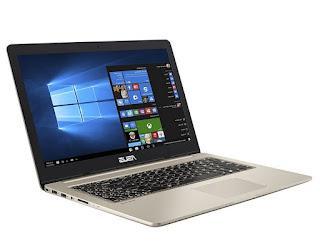 The best Asus notebook we can buy is the Asus VivoBook N580VD-DM160T - Pro N15, which features Intel Core i5-1035G1 processor, 256GB SSD, 8GB RAM, 15,6-inch FullHD screen and pre-installed Windows 10. .
We can view this model from here ->
ASUS Vivobook 15 A512JA-EJ226T
(700 €).
2)
Apple MacBook Air
The best Apple laptop is definitely the MacBook Air, really light and elegant but with a soul powerful enough to do anything.
The Apple MacBook Air features an Intel Core i5 processor, 8GB RAM, 128GB SSD, Dual Band WiFi, 13,3-inch screen with Retina resolution, and an updated MacOS operating system.
We can view this model from here ->
Apple MacBook Air
(878 €).
3)
Microsoft Surface Laptop 3
One of the best laptops around is definitely the Microsoft Surface Laptop 3, which features a 13 '' Full HD screen, i5 processor, 8GB RAM, 256GB SSD and Windows 10 operating system.
We can view this model from here ->
Microsoft Surface Laptop 3
(1300 €).
4)
Lenovo IdeaPad 3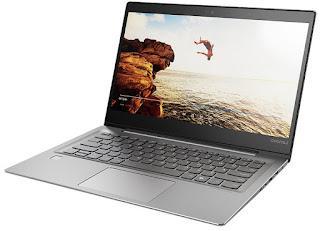 A good brand capable of combining quality and price is Lenovo, also thanks to the IdeaPad 3 model which boasts an Intel Core i5-10210U processor, 8 GB RAM, 512 GB SSD, MX 350 Graphics Card. 15,6-inch FullHD screen and Windows 10 Home.
We can view this model from here ->
Lenovo IdeaPad 3
(739 €).
5)
Acer Aspire 5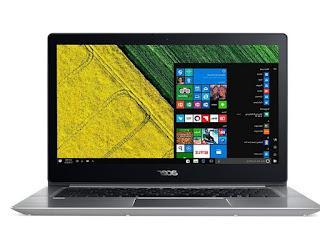 Acer has always been a good manufacturer of mid-range laptops, as in the case of the Acer Aspire 5, which features a 14 "FHD screen, AMD Ryzen 5 4500U, AMD Radeon, 8 GB DDR4 RAM, 512 GB Intel PCIe SSD and Windows 10.
We can view this model from here ->
Acer Aspire 5
(650 €).
6)
HP - PC Pavilion 15-cw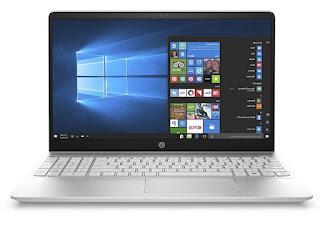 HP is not at the top of the charts in terms of reliability, but still offers good products such as the Pavilion 15, which features a 15.6 "HD display, Intel Ryzen 5 processor, 256 GB SSD, 8 GB of RAM and Windows 10. as an operating system.
We can view this model from here ->
HP Pavilion 15
(600 €).
ALSO READ:
Things to avoid when buying a laptop at the mall.
Which are the most reliable notebooks and the best brands