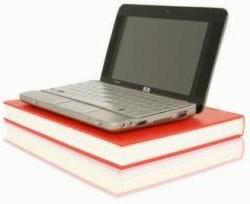 With the onset of school and university courses, it is important to equip your computer with the most useful programs for taking notes, for writing and for organizing files and work.
Each student, depending on the school or university course they follow, may have different needs, but there are programs that cannot be waived, whether it is possible to use a PC or Mac in the classroom, or afterwards, at home, for study better.
In this list we see the
best free programs for PC and Mac for students, school or university
.
1)
Office or LibreOffice
Microsoft Office is a suite of compulsory programs for any student, especially in Excel and Word programs as well as Powerpoint when creating research presentations or group work.
If you don't already have Microsoft Office, you can use a suite of equivalent programs like LibreOffice, completely free for Windows PC and Mac.
To write Excel documents or tables you can, in addition or alternatively, use Google Docs which offers very useful online tools for working in a group on the same project.
Google Docs also stores online documents in Google Drive and avoids any risk of losing something or not having a document when you need it.
However, Google Docs can only be used if there is an internet connection.
2)
To take notes
Word isn't the best tool for taking notes on the fly.
On Windows PC it is much more effective
Microsoft Onenote, free for Windows and Mac
, full of features to quickly write drafts and notes, which remain synchronized online on all devices used, including smartphones.
If you don't like Onenote, there is Evernote which is not a program but a web application.
Other alternatives are ResophNotes for Windows PC, more minimalist which organizes notes in a tree structure or Simplenote for Mac.
3)
Microosft ToDo
is an app for smartphones and Windows and Mac PCs to organize things to do, very easy to use, that syncs across multiple devices, computers and mobiles. You can create complex task lists and you can even share them with other people. At school it can be a convenient way to mark homework.
4)
Books
Kindle Reader
for Windows, Android, iPhone, iPad and for Mac it is the best program for keeping school books, provided that they are available in digital version and that you can take your laptop to school or university, without having to load the backpack . The Kindle is a great computer e-reader.
5)
Dropbox, Google Drive or Onedrive
are the best free cloud storage spaces to keep important school files. This way, even if you forget your computer, you can retrieve the file or document from a friend's computer or smartphone.
6)
SumatraPDF or Foxit Reader are great free PDF readers
, much lighter than Adobe Acrobat Reader.
7)
Google Chrome
it should be the browser to use at school thanks to the applications of the Google store that provide many useful tools at school. Almost all the programs on this list have an alternative such as the Chrome app, although an internet connection is almost always required to use such apps.
8)
Webinar and video meeting video conferencing apps
, to follow the lessons online, are described in another article. They can be done
videoconferencing with fellow students
and study with them even if everyone is at home.
9)
Group voice chats
: through some applications it is possible to create a room that puts the participants in continuous voice communication. In practice, the room is always active and you can connect whenever you want to find your schoolmates and talk to those who are present, at any time.
10 )
Mendeley
, for Windows PC and Mac is a program for
organize pdf documents
.
11 )
Express Scribe is a program for transcribing audio recordings
in a fast way, very useful at the university to take notes without running with the pen or keyboard behind the professor.
In addition, you can also use Google Keep to automatically transcribe text in photos
12 )
The calculator
In other articles we have seen many programs to have the calculator on the computer:
- Microsoft Mathematics: Calculator with graphs and automatic solver
- Scientific calculator, for solving equations, functions and math problems
- Programs to do exercises and problems of analysis, algebra, geometry
13 )
Music
Many students study with background music, and there is nothing better than Spotify for PC and Mac for listening to automatic playlists of songs suitable for study, all streaming and for free.
Best student programs (school and university) for Windows and Mac