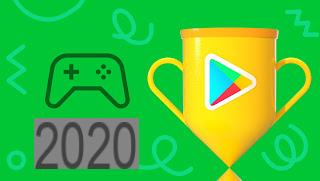 Like every year, Google has compiled the list of the best games of 2020, with two winners: one awarded by the Google Play Store and one chosen by users.
As in the ranking of
best apps of the year
, also that of
best android games of 2020
has been divided into various categories, that of the most competitive games, that of the lesser known Indie games, that of the most innovative and original games, casual or pastime games. The games on this list are all
released this year and almost all free to download on Samsung, Xiaomi, Huawei and other Android smartphones
.
The winner of 2020
, which is the game named as the best of this year by Google, is
Genshin impact
, an open world adventure game where you can explore a fantasy world. There are places to explore, fights, friends to play with and a lot to do in a virtual world to experience.
The most competitive games 2020 on Android
to play against other people are:
Brawlhalla, fighting game with up to 8 players in a single match, random play, great fun.
Bullet Echo, PvP tactical shooter game, with team top view.
GWENT: The Witcher Card Game, the best fighting and card challenge game of the year.
Legends of Runeterra, another card game set in the world of League of Legends.
The Seven Deadly Sins: Grand Cross, fighting game with scenes and graphics from the famous Japanese anime.
The most innovative games of 2020
:
Fancade, with many different arcade games to play every day.
Genshin Impact, the game of the year.
Minimal Dungeon RPG, the most simplified RPG game ever and therefore a lot of fun.
The Gardens Between, a beautiful story with puzzles to solve.
Very Little Nightmares, a dark adventure with history.
The best Indie games
that may become popular in 2020 on the Google Play Store are:
Cookies Must Die is a fun and fast action game in the 2D platform shooter genre.
GRIS, a game with relaxing graphics and calm sounds, with puzzles.
inbento is a puzzle solving game.
Maze Machina, very nice turn-based strategy game also graphically.
Sky - Children of the Light, open world game of exploration and encounters with extraordinary graphics.
The best casual games of 2020
, i.e. those to play with other people, are:
Disney's Frozen Adventures, where to play in the world of Frozen movies.
DreamWorks Trolls Pop: Bubble Shooter, classic matching bubble shooter game with characters from the Trolls movies.
EverMerge, a puzzle with daily missions.
Harry Potter: Riddles & Magic, is a matching colored gem matching game similar to Candy Crush, featuring Harry Potter characters and stories.
SpongeBob: Krusty Challenge, fun game not only for children, about cooking and restaurants to expand.
The most voted game by users
Instead, it is the wonderful football game Dream League Soccer 2021, which compared to more famous competitors offers the best gaming experience on a smartphone.
Among others
Top rated games
in 2020, those who were nominated, there are then:
Cell to Singularity
Harry Potter: Enigmi & Magia
The Seven Deadly Sins
Bowling Crew
SpongeBob: Krusty Challenge
FarmVille 3 - Animals
Teamfight Tactics
Legends of Runeterra
Brawlhalla
Best Android games of 2020 awarded by Google