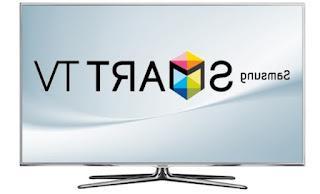 We have to buy a modern TV and we don't know
what does Smart TV mean,
an inscription that we find on the advertising sign or on the label of the TV that we have chosen?
We must not worry at all, no one is born learned and knowing new things is definitely the most interesting aspect of life, so before buying any new TV we see we will necessarily need a little refresher course to keep up with the times (nothing difficult but you need to know to avoid big rip-offs).
After explaining how 3D TVs work we will dive into the world of
Smart TV
with its advantages and disadvantages, so that we can make a precise decision also based on our interests and needs.
At the end of the reading we will be able to decide in a completely autonomous way whether it is convenient to buy a Smart TV or focus on TV models without smart components.
What does Smart TV mean
Smart TV is that kind of
television
that we can define
intelligent
(hence the use of the term smart) because the viewer can interact with it by obtaining additional information, services and features via the Internet connection.
So an important component to take advantage of a Smart TV is the
Internet connectivity
, obtainable
means
Ethernet cable or via WiFi connection
.
Practically
all modern Smart TVs adopt both types of connection
, but there are also some TVs equipped only with an Ethernet port but which do not have Smart functionality (so be careful when we buy this type of TVs, the presence of an Ethernet port is not synonymous with Smart TV since it can also be used for DLNA ).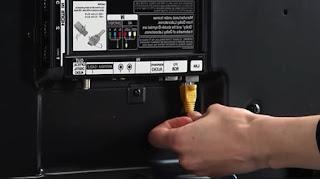 If the TV we have viewed has a connection module to the
WiFi network, you are almost absolutely certain that it is a Smart TV
(TVs with WiFi and no Smart functionality are very rare, since in this case the module would be completely useless).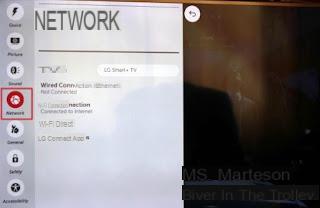 To make the connection, simply enter the Smart TV Settings menu, look for the Network or Network section and configure access to the home WiFi network in order to take advantage of all the Smart features of the TV.
Whether we connect the TV to the Internet or don't connect it,
TV channels will always be visible
since they will be managed like any other TV (i.e. connecting the antenna cable, starting the channel search and at the end typing the preferred channel number for viewing).
Smart TVs can be controlled by voice, Smart remote controls or gestures and have an internal operating system (upgradeable at the manufacturer's discretion) with which apps (very similar to those available for Android and iOS) can be installed: this mix of features allow us to do many additional things in addition to seeing the classic channels on digital terrestrial.
Advantages of a Smart TV
A Smart TV is capable of
stream movies and videos
, are offered free of charge (the apps
RAI
o
YouTube
for example) and paid from sites such as
Netflix, Amazon Prime Video, Vodafone TV, TIM Vision, Now TV and Infinity.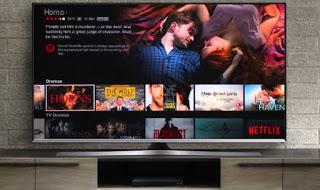 Using these services is really very simple and rewarding, since we can bring most of the Internet services accessible from PCs and smartphones into the living room to be able to
view in high quality on a very large screen.
On a smart TV we can
connect a USB stick or portable hard drive
to play videos and music
or you can
play movies
located on the computer connected to the same network
with DLNA streaming
, thus transforming our home into a true advanced multimedia center (the PC in the bedroom or office that downloads and manages multimedia contents, the TV that faithfully reproduces them in the living room).
On a Smart TV
we can also browse the Internet
as if we were on the PC thanks to
integrated browsers
and we can install a large number of different apps like Skype, Facebook or games like Angry Birds.
Another not indifferent advantage
is the recording of broadcast television programs
on a USB stick or an external disk to be able to view them calmly at another time (as if we had a real video recorder) or
see the channels broadcast on the Internet via IPTV
(both with dedicated apps and via the browser).
Disadvantages of a Smart TV
Even if the list of advantages that we have listed could immediately make you think of Smart TV as a thing with many advantages and zero problems, technology is not all roses and flowers.
The main problem
of Smart TVs concerns installed operating systems that are often very limited, full of bugs and not very flexible to technological changes.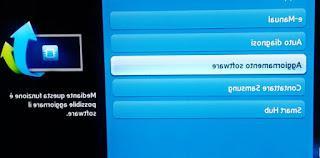 Imagining that an average TV lasts even more than 5 years, we run the risk of often finding ourselves with one
Smart TV outdated and almost unusable after only two years
, because the operating system or the firmware are no longer updated by the manufacturer, the most famous streaming apps are no longer compatible and therefore we will no longer be able to do anything "Smart" except browse the browser or access content shared on the network via DLNA .
This problem is very evident and must be taken into strong consideration, because unlike a real computer
it is not possible to update the internal components of a TV.
We can minimize the obsolescence effect
focusing on TVs with updated operating systems
for the first period constantly (like Samsung, Sony and LG) or on
modern Android TVs
, i.e. TV with Android as an operating system and therefore full support for apps normally available for smartphones (which tend to be compatible with older systems even after 3 years, so they become obsolete more slowly).
Conclusions
As we have seen with Smart TVs we have on the one hand enormous potential that is certainly very useful, but on the other hand the rather frustrating technical limitations that can make us regret the purchase after a few years or even a few months (if we buy an already obsolete model even if Smart).
The market situation is similar to that of 3D TVs, although this technology has not made much of a breakthrough in the home market and is rapidly disappearing.
Let's recap in a complete list whether or not we should buy a Smart TV:
-
If we have a Full HD TV but without Smart functionality
we can integrate them using a
chromecast
or
Amazon Fire TV Stick
, spending much less and obtaining excellent results from the point of view of multimedia and vision quality.
-
If we have a first generation Full HD Smart TV
, most likely, we will feel the effects of obsolescence on some services and apps right now; we recommend to immediately focus on a Chromecast or an Amazon Fire TV Stick to stay "updated", even more so if 2 years have passed since the purchase.
-
If we have a non-Full HD TV (CRT TV, Plasma TV or early LCD TV models)
we recommend buying a Smart TV to immediately enjoy the advantages of 4K streaming apps and services, avoiding Full HD TVs (often already obsolete or close to obsolescence) as much as possible.
-
If we have a 4K TV
we already have the Smart TV features and they should be enough for at least another 2 years.
Do we fall into one of the categories in which we recommended changing TV? Below we will find the links to view the Smart TVs of the most famous manufacturers:
-
Samsung Smart TV
-
LG Smart TV
-
Sony Smart TV
-
Panasonic Smart TV
-
Hisense Smart TV
-
Philips Smart TV
In another article we also saw how to create a home-cinema system to connect to the TV to watch movies and videos online.
Furthermore, as demonstrated, you can easily connect a laptop to the TV and create a multimedia station for a few Euros using a Raspberry PI.
ALSO READ:
Best Smart TVs to buy
What does Smart TV mean, what are the advantages and disadvantages