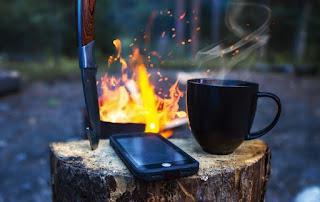 How many times have we had to throw away an almost new phone due to a disastrous fall during a run or a walk, with repair costs that often exceeded the residual value of the phone. Unfortunately, modern phones are very beautiful but thin, so it takes very little to break them into a thousand pieces and make them virtually irrecoverable. Fortunately, there is a category of bomb-proof and drop-proof smartphones: the famous ones rugged phone, Namely phones designed to withstand the most extreme conditions (temperature, pressure and acceleration) and to survive drops, completely sacrificing the design (we anticipate that they are all really bad!).
In this guide we will show you in detail all the best Rugged Phones that you can choose from on offer, so as to give an indestructible phone to our somewhat inattentive relatives or give us a battle phone, to use when we travel or when we have to move in the mountains or camping.
Best indestructible phones
Rugged phones are in effect smartphones with an Android operating system with a reinforced body and some precautions to make them cut, pressure and temperature proof. Before buying a rugged phone let's read the features it must have and only then let's go to the chapter dedicated to the best models for sale on Amazon.
Technical features
Being a phone devoted to resistance to extreme conditions, we must pay attention to the following characteristics, so that we can identify the indestructible phone model suited to our needs and avoid models that are too old or "fake rugged":
Water resistant: all rugged phones are waterproof and underwater up to several meters deep. This resistance is certified with the presence of IP68 certification or even better IP69 (resistance to pressurized water jets).
Reinforced front glass: the display glass is made with various layers of indestructible plastic, so that it can withstand even the most violent shocks and can survive even sharp objects (such as keys, scissors or small knives).
Impenetrable shell: the latest models offer a watertight shell, so they can withstand even dust, sand or snow. The internal circuits are effectively sealed and it is almost impossible to open the case, protecting the battery and other delicate components.
Reinforced antennas: Rugged phones tend to be thicker and heavier, so in order to maintain a good cellular network or Wi-Fi signal they have two or more antennas, so they can call or connect wirelessly even in extreme conditions (in fact they take everywhere).
Survival accessories: rugged phones often have a more powerful LED flash, which can work as a medium power flashlight, as well as have other useful gadgets for survival away from cities and technology (larger battery, solar charging system, etc.) .
These "Rambo" phones are really sturdy and will resist in the hands of anyone (even military), but they are not beautiful to look at: just to offer maximum protection we will find a squat phone, with a decidedly impressive shape and a very heavy weight. high (by current standards). This doesn't mean that rugged phones can't work like any android smartphone: in fact we can install any app, add apps for maps and navigation and even chat and text as we are used to doing with the prettiest but fragile phones.
Buying Guide
After seeing some of the features that a good rugged phone must have, let's see together the best indestructible phones that you can buy at the moment on Amazon, the most famous e-commerce site in the city with an unparalleled guarantee, as also seen in ours dedicated guide.
The cheapest rugged phone we can buy is theOUKITEL WP5, available on Amazon for less than € 150.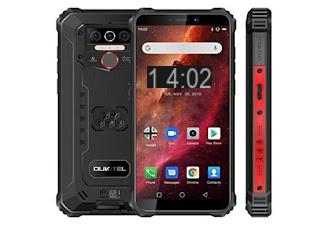 This phone features a 5.5-inch Shockproof display, Quad-core processor, 4GB RAM, 32GB of expandable internal memory, IP68 Waterproof certification, triple rear camera, Android 10 operating system and Dual SIM support.
Another low-cost indestructible phone that we can consider is the Blackview BV4900 Pro, available on Amazon for less than € 150.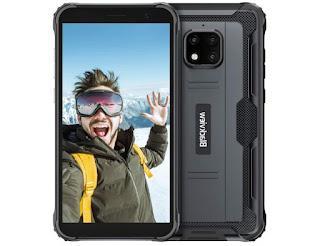 On this smartphone we find an IP68 certification, Dual SIM 4G support, Android 10 operating system, 5,7-inch screen with military armor, 4GB of RAM, 64GB of expandable internal memory, 5580mAh battery and NFC connection system.
In the mid-range of the rugged phone market we find the DOOGEE S58 Pro, available on Amazon for less than € 200.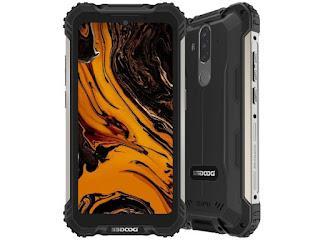 This smartphone has 6 GB of RAM, 64 GB of internal memory, a 5,71 Inch HD screen, triple rear camera, 5180 mAh battery, 4G Dual SIM support, NFC communication system, enhanced GPS and Android 10 operating system. .
Another valid rugged phone that we can consider is theUlefone Armor 8, available on Amazon for less than € 200.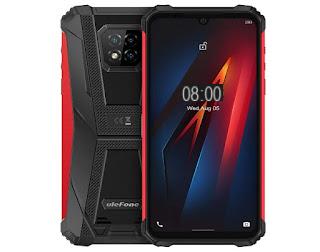 On this indestructible phone we find as Android 10 operating system, a 6,1-inch HD + screen, IP68 Waterproof certification, octa-core Helio processor, 4GB of RAM, 64GB of expandable internal memory, quad 16MP camera, enhanced GPS system, NFC connection system and advanced biometric unlocking (fingerprint and face unlock).
If we are looking for the top of the features even from a rugged phone we advise you to take a look at theUlefone Armor 10, available on Amazon for less than € 500.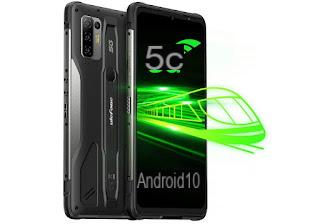 This indestructible smartphone boasts 8GB of RAM, 128GB of storage, a 6,67 FHD screen with perforated holes, 64MP quad rear camera, 5800mAh battery, 15W fast charging, wireless charging and Android 10 operating system.
Conclusions
If we always break all the iPhones and Android smartphones that happen to us, we can try one of the rugged phones suggested above, so as to be sure not to break the phone so easily thanks to the armor that these phones (big, ugly and squat ) can boast.
For those coming from an iPhone we recommend reading our guide on how Transfer Contacts, Photos and Apps from iPhone to Android on the new smartphone; if instead we don't know which apps to install on our new rugged phone, we suggest you read our article App to be installed on the new smartphone.
Best Rugged Phones, indestructible phones: which ones to choose