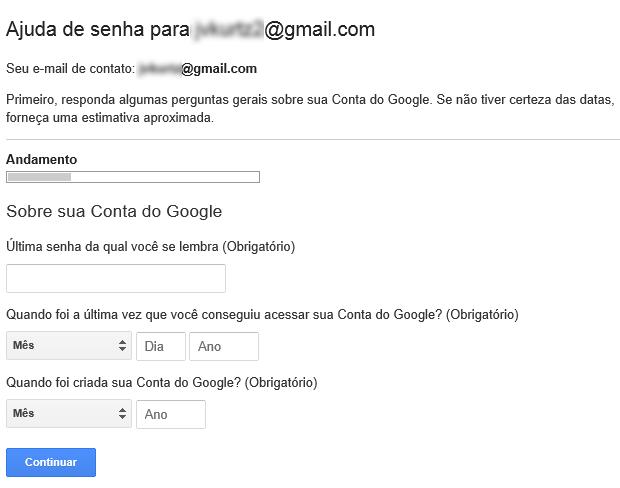 How to recover deleted Gmail account: what to do to reactivate your Google Gmail account
You deleted your Gmail account by mistake, or you changed your mind and want to get it back? You are in the right place: follow these simple steps and find out how restore in no time time your Google Account deleted. By doing so you will be able log in again to the Gmail inbox, which contains all your emails, and to Google Drive where all your files are located!
If it's been a short time since you deleted your account, you may be able to recover it very easily. Let's see how to do it together:
First, go to the Google page dedicated to Account Recovery.
Inserisci e-mail address or telephone number associated with the Account and click on Next.
A screen will open with the message that the Account was recently deleted and can be restored.
At this point you may be asked to answer the Secret Question or to enter an e-mail address linked to the Account (recovery email oealternative email).
Reply / enter the email correctly to log in to your Account again.
Once the Account has been restored, create a new password that you have never used.
How to Recover Deleted Gmail Account from Family Link
You accidentally deleted your son or daughter's Gmail account from Family Link and want to restore it? Rest assured, you may be able to restore it very easily. Follow these simple step carefully for recover the deleted Google Account and all data and photos associated with it.
It is important to act now, you have it available short while before permanently losing all linked photos, videos and emails. It is equally important to know that you can recover the Account only if you created it and if your son or daughter has less than 13 years.
That's how:
First, go to the Google Family Link page e access with your Parent account.
Click on the icon menu top right (the one with the three horizontal lines).
Scroll and select Recover your child's account, please click your Recover to restore the account.
What is the Family Link?
Google offers parents the ability to set up rules in digital life of their children, both children and adolescents. Through the Family Link it is possible, in fact, to check the activities, the apps downloaded, the time of use of the device and also its location.
How to reactivate Google and recover a deactivated Gmail account
If you have received a SMS that notifies you of the deactivation of your Google Account and when you try to log in for one I'm warning, well your Google Gmail account has been disabled. If you don't know why your account was deactivated and would like to understand the reason using a method simple and fast to reactivate it, here's how to fix it:
Why is your account disabled?
I reasons for which an account is deactivated are various and usually concern one violation of the Terms of Service that are accepted when creating a new account on Google. The most frequent reasons concern hacking, use of automatic messages, harassment o Bullying, malware, Phishing, sexually explicit content or inclusion of spam.
To find out why your account has been deactivated, go to your Google account page, here you will see an explanation message.
What happens if the account is deactivated?
When an account is deactivated it is no longer possible to access it. If you want to continue using it you can try retrieve it and reactivate it. If you have already decided to create a new one, you can still download and save all data linked to your account.
To save your data Log in to your Google account as you normally do.
On the screen that opens, select the option Download your data.
How to reactivate the Google Account: what to do?
If, on the other hand, you think that there has been an error or you simply need to continue using your Google Account, the services associated with it and have access to all the files it contains, you can try to ask for account restoration to be able to access it again.
It is important to act now to follow a quick and easy one appeal procedure before your account is permanently deleted. Let's see how to do it:
Log into your account through a browser (Chrome, Firefox ecc.)
On the screen that opens, select Try to restore.
Follow the directions and finally enter a email address through which you will be contacted to complete the procedure.
If this attempt does not work, go to this service page and use the appropriate form to request the restoration of your account. You will be asked for the same information as the normal appeal procedure, at the end click on the box test CAPTCHA to confirm that you are not a robot.
Your request will be sent to Google, reviewed and you will be contacted to the e-mail address you entered by two working days.