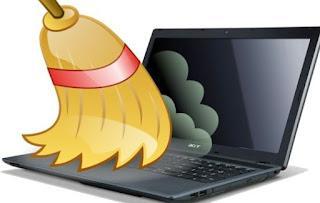 We have talked about it several times, regarding the general optimization of Windows and about how to recover and save space on the hard disk. It comes with a lot of features including registry cleaning and junk file removal on your PC. CCleaner is useful and is very easy to use: click on Analyze at the bottom, then after a few seconds let's see what it found and then click on Clean at the bottom to clean up the PC. CCleaner makes a backup of the registry keys which are removed but does not have a restore function; if there are problems we can restore the keys manually by double clicking on the .reg file that Ccleaner creates as a backup.
2)
Bleachbit
Another valid program to clean up the Windows computer but also Mac and Linux is Bleachbit, open source and free, which we can download for free from here ->
Bleachbit
.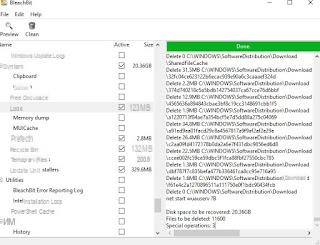 This program immediately scans for useless files and things to delete, it is up to us what to select and what to delete among the many available items. Once you have selected the files or sections to delete, click on at the top
Chub
to clean your PC.
3)
Auslogics Registry Cleaner
Auslogics Registry Cleaner
is perhaps the most suitable program for the novice user along with CCleaner. We can download it for free from here ->
Auslogics Registry Cleaner
.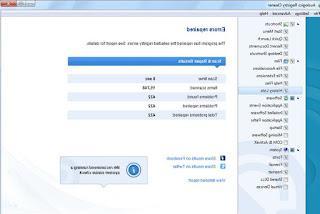 The ease of this tool comes from a wizard that leads anyone to perform the cleaning operation on the PC without hassle in just a few clicks. By default, only security items are checked and a warning is displayed before taking action on critical items that may require experience to assess. Registry keys are backed up before troubleshooting. Finally, a little to advertise itself, the tool shows an estimate of how much the PC goes faster after performing the cleanup.
4)
AppCleaner
AppCleaner is a program similar to CCleaner that we can download for free from here ->
AppCleaner
.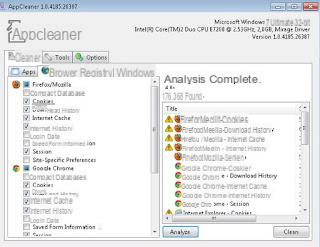 With this program we can delete obsolete files, caches and histories of web browsers and programs, temporary files and superfluous registry keys and orphaned ones that no longer have a reason to stay in the computer. The program is very easy to use and very complete, just select what you want to scan, click on
Analyze
and after searching click on
Chub
.
5)
Wise Registry Cleaner
Wise Registry Cleaner is perhaps the most complete program for optimizing computer registry keys; we can download it for free on our PC from here ->
Wise Registry Cleaner
.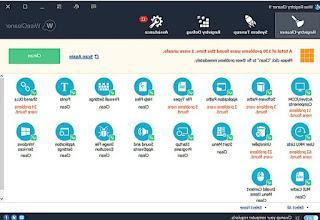 Despite the many options, the interface remains clear and simple to use, even for a novice user. The first time it is used, explanations are given on each operation and the user is guided through the use of the program. During installation, it is worth removing additional programs (this applies to all programs that propose to install other stuff). What makes this Registry Cleaner special is that it distinguishes between changes to the registry that can be done safely and those that require more expert analysis.
As mentioned above, in fact, some modifications can lead to malfunctions, so it is advisable to always use caution! Compared to other similar programs, Wise Registry Cleaner separates the critical registry keys from the other safe ones, thus making a safe and thorough cleaning. Through the options menu it is possible to change the automatic settings and create a scheduled task for launching and scheduling the scan (perhaps once a month).
Other programs to delete obsolete files and clean registry
Below we have collected all the other programs that we can use to clean the PC and the Windows registry.
-
Fcleaner
is a program to clean the Windows registry practically identical to Ccleaner. It allows you to delete the traces of use of the web browser, to eliminate the keys left on the system but useless and to speed up the computer by optimizing resources.
- Comodo Registry Cleaner
is one of my favorites because I am a great admirer of the software produced by this house, the Comodo. a specific article had been written in Rigurado to which I refer.
-
Glary Utilities Free
it's the best free suite (the best not free is, for me, TuneUP). to optimize Windows in every aspect and, among the functions, there is also the registry cleaner. Glary Utilities is easy to use, intuitive and is sure to do no harm. On a computer that has never been optimized and where no maintenance has ever been performed, after using Glary Utilities, it will feel like buying a new PC.
-
Eusing Free Registry Cleaner
is a tool dedicated to cleaning the registry only and is perfect for those who do not want to waste time with this type of tool because it is simple and easy to use.
The tool is compatible with XP, Vista and Windows 7.
The analysis of this software goes deeper than Ccleaner finding many more invalid entries.
-
AMLTOOLS
it is useful for seeing which registry keys are loaded when Windows starts.
We remind you not to abuse these tools, not to consider them infallible and be ready to recover in case there are problems. However, the fact remains that using one of these tools is absolutely useful and advantageous to keep your computer running Windows in shape.
Programs to delete obsolete files and clean registry