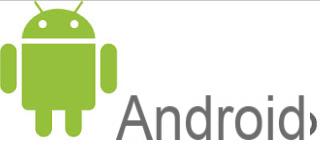 Android, compared to iOS, is a much freer operating system, on which it is possible to install special applications that allow you to change the behavior of the phone, activating new and original functions, often very useful depending on the case.
Many of these changes, which we can call hacks, can be obtained without the need to unlock the Android smartphone with root, that is, with the procedure for obtaining system administrator permissions.
Let's see then
10 of the best tricks and hacks for Android that work on any smartphone
of each brand: Samsung, LG, HTC, Huawei, OnePlus, Nexus etc.
1)
Make Android Faster
This is an old trick that doesn't need to install any applications.
Basically it makes every screen on the phone appear faster without showing those animations that make the system prettier, but also slower.
This hack is discussed in the article on how to disable Android animations for a faster mobile.
2)
Control a PC from the smartphone
Thanks to some applications it is possible to control any PC remotely, even via the internet.
Among these, the Chrome Remote Desktop application works well, which only requires the installation of a Chrome extension on the PC to work, without having to install programs.
3)
Have our Android phone controlled by a Windows PC or Mac.
A special Teamviewer app allows you to have an Android smartphone controlled by a PC with the aim of receiving support from another person who understands us more than we do.
The app is safe, unobtrusive to the privacy of the phone owner and absolutely free.
4)
Record screen on Android
As seen in another article there are several applications to record the screen in a video on the Android phone.
5)
Automate every operation
Automation is perhaps the added value, what really makes an Android smartphone different and better than an iPhone.
Basically, without having to do who knows what technical configuration, it is possible to automate many of the functions of a telephone according to the time, place and other circumstances.
For example, I can make Wifi automatically turn on when I'm at home, turn off when I go out, turn down the brightness in the evening, set airplane mode while I sleep and so on.
The best app to set these actions is Tasker, but speaking of free apps, in another article we saw the best ones for activating automatic actions on Android such as IFTT and Llama.
6)
Use old game console emulators
On the Google Play store you can find emulators for old game consoles for Android such as, for example, the Super Nes that allows you to play old Nintendo video games.
7)
Check your TV, stereo, Playstation
An Android smartphone can work as a TV remote control with applications that rely on the infrared port or, failing that, via Wifi.
8)
Reconfigure the phone keys.
You can easily configure all the navigation buttons according to your needs via the Button Remapper app and with this app you can alter the operation of the navigation buttons according to your wishes.
9)
Know when someone enters Whatsapp
This is one of the funniest tricks for Whatsapp and it is a special app that allows you to be notified when someone accesses Whatsapp and is online, so that we cannot let them escape if we need to contact them.
10 )
Record phone calls
Using some apps it is possible to activate the automatic recording of the voice calls of the Android phone, both those made and those received.
In addition to these 10 keepsake tricks, from other articles:
- Tweaks to improve the performance of the Android phone
- the 30 apps to modify and customize the Android system in its internal functions.
Best Android Hacks and Tricks for every smartphone without root