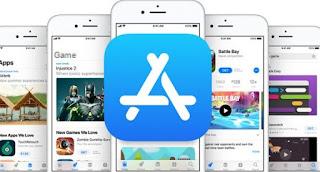 The beating heart of every smartphone is undoubtedly the app store, from which we can download applications to make our device even more interactive and multimedia. On iPhones it is the
App Store
, for many the first real app store, which in fact immediately decreed the success of the Cupertino phones compared to the competition. If we are new to the world of iPhones and do not yet know which applications to download, in this great guide we will show you
the best applications in each category for iPhone
that is possible
download for free from the App Store
.
Many of the recommended apps are also available on the iPad, in case we decide to focus on this type of tablet, so as to have the same apps on both the phone and the tablet.
Best iPhone apps
The store is truly endless, so we decided to group the various free apps into categories, showing you the apps with the highest ratings, the highest number of downloads or the most innovative apps of the moment, so you always know what to download.
Free calls app
Le
app to make free phone calls
from smartphones and tablets are indispensable because they allow you to make free calls via the Internet even when we travel abroad or when we do not want to affect the minutes included in the operator's offer. These include popular apps such as Skype, Viber and many messaging apps (which we will see in the chapter below).
Messaging app
If WhatsApp is the app that everyone must have on their smartphone to send free messages and also to make calls, we can install others
alternative applications for messages and chat
, among which we recommend Telegram and Facebook Messenger.
All the apps reported also allow you to make free calls and video calls via the Internet.
Gallery and photo editing app
Even though the iPhone gallery app works great, you can get more features by using one of the
applications to edit photos on iPhone
with Adobe Photoshop (available for free), Snapseed and Fotor.
Since the internal memory space always tends to run out, it is essential to install
Google Photos which makes unlimited photo backup
(while iCloud only has 5GB of space).
If, on the other hand, we are looking for apps to apply photographic filters without using the PC, we invite you to also read our article on
best apps with photo filters
.
Camera app
The app for taking photos on the iPhone is very complete, but it can also be changed using one of the
best camera apps for iPhone
among which, if in doubt and not to be mistaken, it is always worth downloading and installing VSCO.
If we love taking selfies in another article we have collected the
best apps to take selfie photos
.
Music app
The iPhone has its own app for listening to music (it used to be called iTunes, now it's just Music) that works well for both local music and streaming music.
Obviously we can download valid alternatives, in particular for those who listen to music in streaming; between
best apps to listen to music on iPhone and iPad even in streaming
Spotify obviously stands out. Do you like YouTube music? In this case we can also download the specific YouTube Music app, as seen in our guide
Youtube Music per Playlist, Mixtape e download
.
For those who listen to music offline with MP3 files or other audio files, we recommend using Musixmatch, which is also able to view the lyrics of the songs in a foreign language and translated).
In another article, to complete the category, we also saw the
best apps to make music and play
.
Video app
On iPhones we can view videos with the dedicated system app, but it is not very complete.
Fortunately, we can also download VLC on iPhone, so as to better manage any type of video; other video apps can be found in our guide to
best apps to watch videos and movies on iPhone and iPad
.
If, on the other hand, we wanted to edit the videos shot with the camera on the fly, we refer you to reading our article on
best apps to edit videos
.
App streaming online
Nowadays, there are plenty of video streaming platforms and all of them are compatible with iPhones! In fact, we find the inevitable Netflix, but also Amazon Prime Video and Infinity.
Other apps we can view them in our article on
app to watch streaming movies
.
App browser web
Safari is the iPhone's default browser and is very fast and full of features, especially if we use other Apple devices with the same account (iMac, MacBook, iPad etc.).
Sometimes, however, it can be useful to use a different browser, perhaps to keep some searches private, hide some sites or browse anonymously. In particular we have seen the
best browsers for iPhone and iPad alternative to Safari
, among which obviously the most famous browsers such as Firefox, Chrome and Edge stand out.
For those looking for an effective method to browse incognito without leaving a trace, we can also read our guides on how
browse incognito on iPhone
.
VPN app
If we fear our connection will be intercepted or need to pass filters and status checks, we can use good VPN apps on the iPhone, many of them free and with limitations. Currently the best VPN apps are without a doubt Aloha Browser and ProtonVPN, as also indicated in our guide to
Best free and unlimited iPhone VPNs
.
Virtual assistants and home automation app
On the iPhone we find Siri as a virtual assistant, quite precise in the answers but with poor integration with home automation devices (at least compared to competitors). To control our devices with your voice even from the iPhone, we recommend that you download the Google Assistant, Amazon Alexa and Google Home apps, so that you always have everything under control, even using voice commands.
Keyboard App
The default keyboard on the iPhone, very good in itself, can be replaced with an alternative app such as Gboard, the smart keyboard developed by Google. To download other keyboards, please read our article on
best apps to change keyboard on iPhone
.
App to block phone calls
Phonebook management on iPhones works well and there is no need to install different apps.
If, on the other hand, we need to block calls from call centers and annoying calls from iPhones, we must absolutely install the Truecaller app, the best in its category.
We can try other apps to block phone calls and messages in our article on how
Block calls from unwanted numbers and unwanted SMS
.
Email App
The Mail app on the iPhone also works quite well, but we can try some excellent alternative apps for popular services like Gmail, Outlook and Yahoo! Mail.
In another article, the
best apps to read Email on iPhone alternative
.
Those who use Gmail as their email account will be able to do the
Backup iPhone address book to Gmail
in order to keep it stored even if you change your mobile phone.
Maps and navigators app
On the iPhone there is the Apple Maps app to view maps and to get a fast and free navigator, even if not always accurate. On the iPhone, however, we can use the always precise Google Maps, which also works as an offline navigator as seen in the guide to
Tricks and secrets of the Google Maps Navigator app on iPhone
.
Alternatively we can also download Waze or HERE WeGo, indicated between
best navigator apps and maps for iPhone
.
Social Network and dating app
This is a fairly obvious category, given that we find on iPhones the official app for every currently active social network: Facebook, Twitter, Instagram, Tumblr, Snapchat and TikTok.
If we are looking for dating apps, we recommend that you read our guide on
tinder
or the guide to
Best dating apps to know who we like near us
.
Google app
Google provides tons of useful and free applications for iPhone. Not only Youtube and Google Maps, Gmail and Chrome, but also many unknowns that really work wonders and that I always recommend to download and install even to those inside the Apple world.
In another article we can view all
Google app for iPhone
.
App Cloud Storage
The service is integrated on the iPhone
iCloud
, with 5GB of free space; unfortunately this space tends to end immediately, forcing us to buy a subscription to get more space.
In addition to iCloud, however, it is also possible to use the Google Drive app, Dropbox, Onedrive or the excellent
pCloud
.
Other iPhone compatible cloud services can be found in our guide
Comparison of free Cloud Drive to save files online
.
App Widget
As we have seen
i widget su iPhone
they are useful for quick information on the lock screen and apps such as Weather, Google Maps and Google News integrate very well and provide a valuable service.
Weather app
Among
Best Weather apps for iPhone
, we advise you to try 3B Meteo and AccuWeather, among the most accurate to know the rainfall, wind, temperatures for today and for the following days.
Travel, hotel and reviews app
Also in this case we have all the main travel apps and to know the reviews of a place: Tripadvisor, Booking, Skyscanner and Trivago.
In another article we have seen the best
app for traveling and going on vacation with iPhone
.
Sports scores app
There are really dozens of
applications to follow live football matches and other sports
and to know the results in real time; the best to download on iPhone are SofaScore and All Goals.
App to track the phone
We have seen, in this regard, several
app to send your position from your mobile or be followed in real time
, to which we also added apps with
GPS locators to find and "follow" with friends or family
and profits
app to find your lost or stolen mobile phone
.
App to manage iPhone
For those who do not want to use iTunes or one of the new programs that have taken its place, we can use some
alternative programs to manage iPhone and iPad without iTunes on PC
.
Among the indispensable apps to connect the iPhone to the PC, we recommend that you also try
Pushbullet to receive and send SMS from your computer
.
File manager app
In another article we told you about
file manager for iPhone and iPad
, which also work as a download manager and also support bluetooth connections, Wi-Fi connections and cloud storage, so you can have all your files in one place.
Sync notes and notes app
If we take a lot of notes and notes, we can sync them online for use on other devices as well. The best are Google Keep, OneNote and Evernote, as seen in the article at the best
applications for taking notes and notes on a phone
.
Documents and Office app
For those who work a lot with office documents, you can use the
Microsoft Office Word, Excel and Powerpoint apps
free on any iPhone. Alternatively we can use the Google Docs, Sheets and Slides app, or the app
Polar Office
.
For PDFs, just install Adobe Reader or one of the alternative apps in the guide on how
Read and Open PDFs with apps on iPhone
.
In another article we also showed you the
App to scan documents and convert them to PDF
.
Best iPhone Apps in other categories
On the site we have created numerous other guides for apps on the iPhone, below we can find the complete list:
App to read the news of the day
App for painting and drawing
Applications to check internet traffic thresholds and residual credit
App for learning English or other languages
App for parents with babies to help them with babies
App to check pregnancy of pregnant women
App to compare prices and save on every purchase or expense
Apps for workouts, sports, running and fitness
Remote control app for PC and Mac
Spy app
calculator app for android and iphone
App to watch live football streaming
App to send your position or be followed in real time
Best free calling apps
App to watch TV on mobile
With this great guide we will always have at hand the free applications to install on our iPhone, so as to get quick links to everything we need to make the most of a new smartphone, especially if we come from the Android world.
Best iPhone apps, only for free