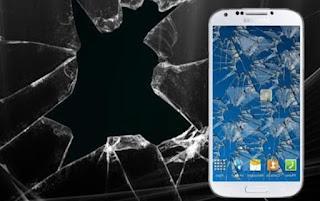 If we have any friends or colleagues obsessed with technology and their inseparable smartphone, then we have the perfect victim for an April Fool's joke to play with their mobile phone, be it an iPhone or any Android model. You can think innocent jokes to create amazement about something that does not exist or, if you want to be more bastards and heartless, create a good scare to our dear friend, who could suffer a heart attack if he saw the precious Samsung smartphone, HTC, die. LG or other.
In this article we try to list
25 very funny jokes to play with your smartphone
, with sounds, video effects and tricks to annoy, to create embarrassment or just to panic the victim.
1)
Fart
This is certainly the most innocent and stupid joke you can do, but one that always makes you laugh like crazy.
Using a free application for Android called Motion Fart, you can put your mobile phone in your friend's hoop to see his reaction when fart sounds are heard from the phone.
Also excellent for Android is the Scorregge collection which is also one of the most downloaded free apps in town.
For Android there is also Puzzette sonore, with lots of sounds and even a piano to play with this unmistakable sound.
With Fart for free for iPhone, you can set an intensity level and a countdown after which the embarrassing sound will start.
2)
Charge your mobile phone with the sun or wifi
If you have a friend who is quite gullible and not very tech-savvy, you can make him believe that it is possible to charge the phone in the most absurd and unbelievable ways. For example, the FingerPrint Charger for Android can be made to appear as if the smartphone is charging with a finger on the screen.
3)
Photo with ghost
Thanks to very simple apps it is possible to edit a photo quickly by inserting a ghost next to it.
Of these apps, for Android and iPhone, I talked about on Halloween in the article on how to put a ghost in the photo to scare friends.
4)
Annoying sounds
You can annoy friends or colleagues at work and anyone nearby by using your smartphone to make a buzz.
These are high-frequency noises, which are hard to tell where it comes from (though possible), barely audible, but high-pitched enough to annoy people.
To make these sound effects you can use the Frequency Sound Generator for Android and High Frequency Noise for iPhone apps.
5)
Create fake conversations in chat or messages
You can humiliate our best friend as a joke by creating fake conversations on Whatsapp and Facebook, perhaps embarrassing, to be sent to all friends or to be published on Facebook.
Among those available, we remember here the free application for Android Fake Chat Conversations allows you to create
false conversations and chats from Facebook, Twitter, Whatsapp
and also SMS. The graphic of the image can be customized with the addition of the names of the carrier, the battery life and the data connection. The image will exactly reflect the graphics of the chosen service.
6)
Annoy a friend with the wait symbol
All iPhone users know how annoying it is to see three message waiting dots in a chat.
The joke, very annoying, is to send in chat to the victim the image of the three dots that move so as to seem that "we are writing" in a perennial way. The image is downloaded from this page and is sent as a photo.
7)
You broke my smartphone!
To scare your friend or colleague at work, there is nothing better than making him believe he has broken our mobile phone.
With the Crack Screen app for Android you can easily create a broken screen as a background of your mobile, to be activated only when the sensor of the phone detects a movement that can be the fall to the ground. The app leaves the chosen wallpaper and real app icons with ultra realistic effect.
Another application, also for Android, that allows you to use the broken screen effect to make jokes is Cracked Screen Prank, newer and more refined.
Unfortunately, Apple does not allow the creation of applications that "mimic the functionality of the iPhone" so there is no such thing in the Store.
8)
The false call
If you want to simulate that an important person is calling us, there are several apps for receiving fake calls even from fake contacts for Android. From the incoming call you can choose the name, image, number, voice and ringtone of the caller.
9)
Virus finto
You can pretend that your phone has been hit by a powerful virus with the Fake Virus app for Android.
10 )
Internet redirects
With an app called
Network Spoofer
you can make jokes of all kinds on the wifi network to which the friend is connected. For example, you can make sure that if you open google.com on your browser, it will be redirected to another site.
If you can pick up the victim's cell phone, then you can still play other funny tricks with his smartphone, such as:
11 )
Exchange numbers in the phone book
Then put our phone number in the name of the girlfriend or one he likes or that of the girlfriend under his mom's name to make things interesting.
12 )
Change ringtone
To embarrass a co-worker or schoolmate, put a ridiculous or vulgar ringtone on him, set the volume to maximum, and call him when there are a few people in front of him.
13 )
Stuck in the phone
a quick and easy trick to do with your cell phone is to take a picture of yourself behind glass as if we were trapped.
Then go to the settings and make that photo the lock screen of the iPhone (for Android you can also do it but it is more difficult).
14 )
iPhoneCeption
Take the victim's iPhone, open Safari on the iphoneception web page and select one of the available animations between explosion, gravity and Zombie (the worst).
Then add the page to the home page, launch it and then lock the iPhone. When our friend opens his iPhone, he will find a terrible surprise that, in the case of the Zombie, could really make him jump out of his chair.
15 )
iPhone immmobile
This joke, workable
just your iPhone
, it's a bit elaborate and requires you to have the victim's smartphone for some time.
Take a screenshot of the iPhone homescreen and put it as your main wallpaper. Then drag all its applications to a folder on the second screen, leaving the homescreen empty, which will appear motionless (because the application icons will still appear in the background.
16 )
Create keyboard auto-corrections
Sull'iPhone
victim, go to general settings, click on keyboard and scroll down to add abbreviations. You can then make sure that when the word hello is written, the iPhone instead writes something else, perhaps a vulgar phrase or something stupid.
17 )
The most bastard joke
: publish a sensational ad on a site like Subito.com, with our friend's phone number.
For example, the announcement may involve the sale of your iPhone at a bargain price that will attract many interested phone calls. Just be careful though because this kind of joke is control the rules of each ad site.
18 )
Change voice with effects and disguise it
to sound like someone else or make jokes in funny audio messages.
19 )
Fake battery low
Thanks to the Fake Low Battery app it is possible to make a fake low battery message appear on the victim's phone.
20 )
The app that is scary
More than anything else to use on Halloween, but also good for an April Fool, the scary joke can be done on a friend's phone by installing the application for Android DO YOU WANT TO SCARE YOUR FRIENDS ?.
The app will pop up a horror image and play a sinister sound as soon as the victim picks up the phone to use it.
21 )
Insect on the screen
With the Cockroach app in Prank Phone you can make a cockroach appear on your phone screen that looks real and walks freely.
If you prefer, you can instead put a spider that moves on the screen of a friend's phone as a joke or even on ours to make a scene.
22 )
Truth test
Lie Detector is a very stupid app, which is perhaps why it has been very successful. It basically simulates a truth test on the phone, obviously all fake.
There is also a similar iPhone app called Lie and Truth detector.
23 )
Electric shock
With the electric taser it is possible to make a joke that, whoever touches our phone, will see and hear (with a sound) an electric shock on the screen that could be frightening.
24 )
Fingerprint love test
Is it possible to see if two people love each other with a fingerprint scan on the phone screen?
Obviously not, but with this app it is possible to deceive those who are very inexperienced in technology and are ready to believe everything.
25) Finally,
the two applications that make telephone jokes
:
JokesPhone
, for Android and iPhone and then also
JuasApp
, for Android and iPhone. This is a list of telephone jokes that are automatically made to the desired contacts directly from your phone, with recordings and the possibility of keeping reactions to jokes.
With these applications you can choose a phone prank from the list and then have a friend call the application that will do the prank for us. At the end you will receive the recording of the joke in order to listen to the reaction of the friend. Both apps offer at least two free pranks, while more will require you to pay something.
App to prank your smartphone (Android and iPhone)