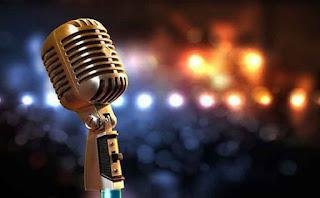 For lovers of broadcasts like The Voice, for those who aspire to become a singer or simply for those who love to sing in the shower or at the wildest parties, it is possible to practice using some
app dedicate al karaoke
downloadable for both Android and iOS devices such as iPhone and iPad.
By getting the right files it will be possible to sing to the rhythm of music with lots of flowing lyrics, so you can have fun alone or in company.
The apps recommended in this guide are all free, you just have to try them all so you can find the one we like best.
Let's see together
the best karaoke apps for android and iphone
; the apps are intended as multi-platform (both Android and iOS) except where specified.
1)
Starmaker
The app that we recommend you try now to sing karaoke on your portable devices is StakMaker, downloadable for free from here ->
Starmaker
(Android) e
Starmaker
(IOS).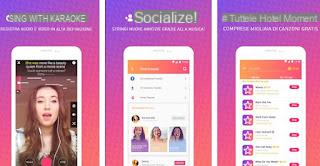 The application, simple and fun, allows you to sing following the words of the songs and create a selfie video in which we try our hand at singing the selected song, with the ability to share it in chat or on social networks or to make a live broadcast.
You can choose which song to sing among many recent national and international hits, even with songs just released on the market; we can therefore find songs by Lorde, Katy Perry, Miley Cyrus, OneRepublic, John Legend, Pharrell, Bruno Mars, Taylor Swift and others.
After singing, you can perfect the performance with an automatic instrument and create a music video with special effects, so as to make your performance unique!
2)
The Voice: Sing and Connect
The company that develops StarMaker also provides another application called
The Voice
, linked to the famous TV program and downloadable from here ->
The Voice: Sing and Connect
(Android) e
The Voice: Sing and Connect
(IOS).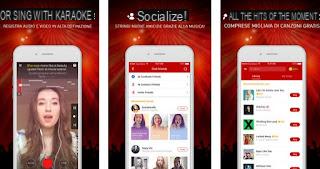 The app is very similar to StarMaker both in the interface and in the functionality but being linked to the program allows you to record a singing performance and share it on Facebook to receive a score and compete with other people, just like in the TV show.
The best voices could also be selected for the show, so better get involved right away if we think we have a good voice and want to break into show business!
3)
Video Star (solo iOS)
Video Star only for iPhone allows you to make real music videos by choosing a song from your collection of songs or from those available in the app; we can download it only for iPhone and iPad from here ->
Video Star
.

With this app we can create an effective karaoke video ready to be shared on all social networks or in chat with friends.
4)
Winlive Karaoke Mobile (solo Android)
A classic karaoke app where you can upload songs yourself is Winlive Karaoke Mobile, available only for Android from here ->
Winlive Karaoke Mobile
.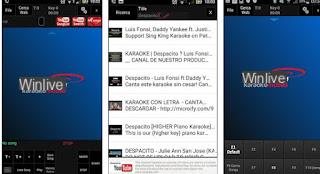 This app supports Midi, Kar and MP3 and displays the words to be sung on the screen like the famous karaoke programs available on PC.
All we have to do is retrieve the songs in the preferred format and load them into the internal memory of the device, so that we can start the app and sing karaoke at any time.
5)
Smule
Another very good app for making karaoke on Android and iPhone is Smule, which can be downloaded for free from here ->
Smule
(Android) e
Smule
(IOS).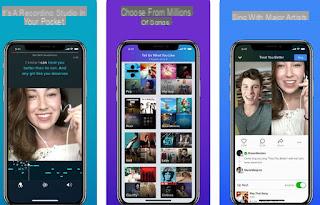 This app offers millions of songs to download and sing in karaoke using your device, also making videos of our performances.
The videos can be saved in the device memory to be able to review them later or share them on social networks or in chat, so as to be able to challenge friends in a singing competition.
6)
AutoRap
If Rap is our favorite genre, we should definitely try the AutoRap app, available for free for Android and iOS from here ->
AutoRap
(Android) e
AutoRap
(IOS).
With this app we will be able to record our voice and immediately get a rap effect, whatever we said!
In addition to the voice modification effect, it also offers backing tracks that you can sing among the best rappers in karaoke mode so that you can practice singing with this style.
The audio recorded with this app can be easily shared on social networks or in chat, so you can feel cool with friends who appreciate the same musical genre
8)
Kakoke
Another app that we can try to make karaoke on Android is definitely Red Karaoke Sing & Record, available for free download from here ->
KaKoke
(Android).
The app offers many songs that can be played and sung in karaoke, with the ability to record a music video with our performances and add effects to make it one of a kind. Definitely one of the best apps that you can try on a mobile device to do karaoke wherever we are, even with friends.
If we want to discover the apps to record voice and sounds on Android, we recommend reading the guide available below.
Best Karaoke App for Singing on Android and iPhone