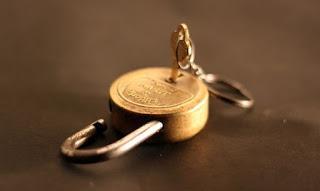 Most people, in spite of every recommendation, use weak passwords for email accounts and other online services, and often use the same password for all websites.
In these cases, if the password is stolen or found with some deception,
every online service you subscribe to becomes unsafe and easily accessible to strangers.
At the same time, however, it is difficult to memorize different and complex passwords for each web account and it is easy to forget them. For this reason i
password managers
, i.e. online services in which
store all credentials and login data to the sites
, once and for all and
protect access with a master password
(the only one to remember!).
In this guide we will show you in detail the best apps with which to manage passwords on Android and iPhone, to synchronize login credentials to websites between devices, including computers.
The password manager works in an intelligent way, filling in the login fields of a site automatically, leaving the user only to write the master password which becomes the only one to remember. Passwords are stored encrypted on a secure server and become
available on every used computer and on Android, iPhone and iPad smartphones and tablets
.
Google password manager
If we do not want to use any external service, we can rely on the synchronization service offered by Google.
As a first step we open Google Chrome on our PC, log in with the Google account we intend to use, press the account icon at the top right, click on the small icon in the shape of a padlock key and activate the two switches present in the window, that is
Ask to save passwords
e
Automatic access
.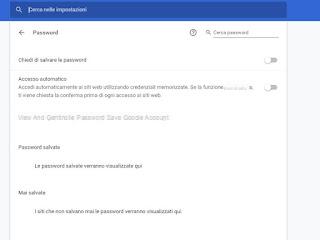 From now on, all the passwords of the sites we access can be saved on our Google account, confirming the saving in the small window that will appear on the sites after logging in.
In order to use these passwords also on Android we turn on our smartphone or tablet with the green robot as the operating system, we use the same account used on the Chrome for PC then we open the app
Settings
, we press on the menu
Google
, Then
Manage your Google account
, we scroll through the various tabs until we reach
Safety
, scroll down to find the menu
Password manager
, press on the gear-shaped symbol at the top right and activate the same switches seen on the Chrome for PC, that is
Ask to save passwords
e
Automatic access
.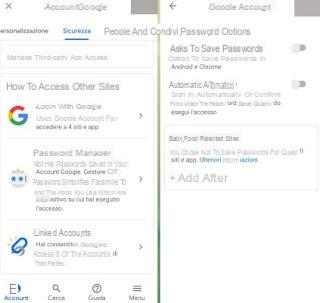 From now on, the Android system will allow you to access sites and apps with the credentials in our possession and immediately save unknown passwords, even if you enter them within the apps.
With this method it will be enough only to know the Google credentials to be able to carry all the passwords with us; to increase the security of the Google account, let's rely on two-factor authentication without delay, as also seen in our guide
Login and login Google and Gmail with two-step verification
.
Apple password manager
Apple also allows you to save and manage all the credentials that we enter in the Safari browser on Mac, so that they can be reused on Safari for iPhone / iPad (or vice versa).
To activate password synchronization on Mac or MacBook, press the Apple symbol at the top left, click on
System preference
, we press on
Apple ID
, then on iCloud (in the sidebar) and finally make sure that the item is checked
Keychains
.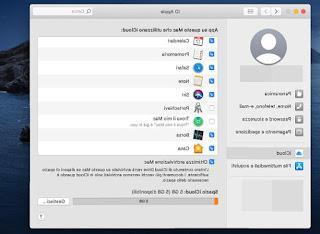 Now let's go to our iPhone or iPad, log in with the same Apple ID used on the Mac then press on the app
Settings
, press on the Apple ID at the top, press on
iCloud
, we select the menu
Keychains
and turn the switch up
ICloud Keychain
.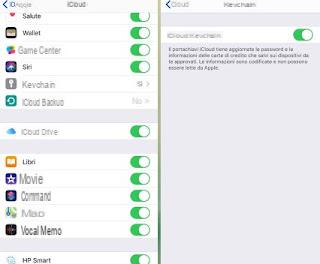 From now on, all passwords entered in Safari and credit cards used for purchases will be kept online and can be used quickly on all our Apple devices (i.e. those connected under the same Apple ID).
The keychain functionality cannot be activated without two-factor authentication: to also activate it on the Apple account, read our guide
Sites / apps where you can activate two-step password verification
.
Other services and apps to manage passwords
If we do not want to use the integrated systems on Android and iOS, we can rely on numerous online services for managing passwords, all very safe and efficient.
Among the most famous and reliable ones we find without a shadow of a doubt
LastPass
, available for Android and for iPhone / iPad.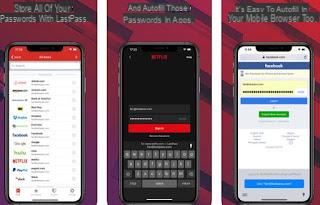 With this service we can save the passwords we use on browsers and apps and automatically fill in the login fields every time we access an app or site from a smartphone or tablet. The application is free for personal use and has no restrictions on the number of devices that can be associated.
The first real alternative to LastPass is
1Password
, also available for Android and for iPhone / iPad.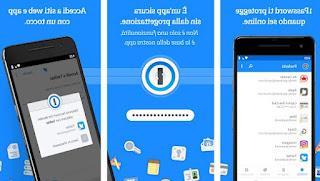 1Password creates unique, impossible-to-crack passwords for each site and uses them automatically when required. This is an effective and inviolable service for managing passwords on the internet, with many features including those of synchronizing information on PC and Mac.
1Password is free for a 30-day trial, requiring you to pay for a license upon completion.
If we are looking for a storage system that is always free, not based on third party services or servers and therefore with full respect for privacy, we recommend that you install KeePass on PC and its associated apps, namely Keepass2Android (Android) and KeePass Touch (iPhone / iPad) .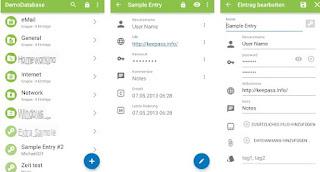 To use it as a substitute for the online services seen so far, simply create a new password database from your PC and save it in a synchronized folder in the cloud, for example on
Google Drive
. Once the file is saved on the cloud, we install the apps indicated above, we provide permissions to access the Google Drive folders and open the KeePass database, so as to have everything synchronized on every device in our possession.
To learn more we can also read our guides
Best free password manager: Keepass
e
KeePass on Android and iPhone: how to save passwords on personal cloud
.
If we want to try other similar apps and services we can take a look at the following list:
mSecure - Password Manager (Android - iPhone): mSecure is used by nearly one million users around the world, providing the best and most reliable solution for storing and synchronizing important data. mSecure uses ultra-secure Blowfish 256-bit encryption to protect all kinds of personal information you want to remember such as account numbers, usernames, passwords and anything else you want. mSecure supports private wireless networks and Dropbox to synchronize data between mobile devices and desktop computers. mSecure is not free, but requires the purchase of the program or application at a one-time cost.
Dashlane (Android - iPhone): Dashlane makes it possible to record and store passwords used on the internet with auto-login and autofill. Dashlane can be used free on every computer and smartphone, even if a subscription is required for the synchronization function between devices.
Bitwarden (Android - iPhone): an excellent password manager with open source technology, so as to always have maximum security and privacy on any device.
Just try them all and choose the one that best suits our needs.
Conclusions
Saving the most complex passwords and always remembering them is now possible, just rely on one of the services and apps that we have shown you in the guide, so as to never again have to use simple passwords or repeated passwords (definitely a gift we give to all hackers ).
Always on the subject of passwords, we recommend that you read the guide
How to Generate Strong and Rememberable Passwords for All Websites
, so you can learn the tricks needed to generate new strong passwords.
If, on the other hand, we want to find out if our password has already been discovered or compromised, just read our article
Password compromised or already used by Google warning
.
Best apps to manage passwords on Android and iPhone