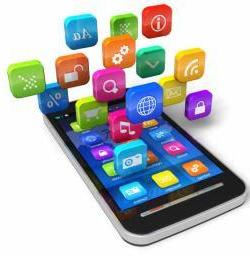 I can't imagine a student without a smartphone today.
The smartphone
it can be distracting, but it is undoubtedly and a great one
support tool for studying, at school and university
.
There are numerous useful applications, especially for Android phones and tablets, for iPhones and for iPads, which help in all the collateral activities to study, to organize, to take notes, as a dictionary, as a calculator and, in general, as a management tool. of one's life as a student, so as not to waste time and focus only on studying.
In this list we discover the
best free apps for students, on iPhone and Android, divided into categories
.
1)
Dictionary
On iPhone and iPad
the dictionary is already included in the system (from iOS7) and is only to be downloaded or updated.
Then open the Notes application on the iPhone or iPad, write any pariah, double-tap on the word to select it, scroll the menu to the right and tap on Define.
If the word is not found, click on Manage at the bottom left, choose your language dictionary from the list and download it.
Once the dictionary is downloaded, you can find the definition of any word from any app, including Safari, just by selecting it.
Your Android
instead you can download the dictionary application.
2)
Translator
Anyone studying English or other languages ​​can use
Google Translate
(iPhone - Android) or even other apps like Dictionary.com, the best English dictionary with definitions and translator.
WordLens is also very useful for translating writings with the camera
3)
Clipboard
To take quick notes on your smartphone you need an app that is capable of synchronizing everything that is written or photographed between the different devices, including computers, so that they can also be found at home or via the web.
The best apps for taking notes on iPhone and Android are at least 3: Microsoft OneNote, Evernote (iPhone - Android) and Google Keep (Android only).
With a smartphone it is also possible
dictate the notes aloud
to automatically transcribe them by simply using the keyboard on any writing app, by pressing on the microphone key.
In another article, the
guide to dictate by voice on Android and iPhone
.
4)
Organize to-dos, homework, exams and studies
The best apps for organizing homework and studying are two:
A
(iPhone - Android) e
Microsoft All
(iPhone - Android), feature-rich, with a calendar and data synchronized in the cloud for access even via the web.
Timetable
, for Android and iPhone, is a perfect app for marking times, courses and lessons, for college and high school students.
For the university, the University Booklet app for Android, with which to organize exam marks, always know the average and make calculations on how much to take to maintain or increase it, calculate credits and taxes to pay, all with the possibility of putting a password to protect this information.
5)
Encyclopedia
Gone are the days when research was done on huge paper encyclopaedia, today you can download it
the Wikipedia app
on Android and iPhone, free and more complete than ever, especially if you are looking for something in English.
6)
Cloud memory
When you are at school or university, you need to save files and documents on a cloud memory, both to save space on the internal memory, and because any data saved online can be resumed from the computer without having to make inconvenient transfers.
The best apps are, again, three: Dropbox, Onedrive and Google Drive which provide apps for both iPhone and Android.
7)
Office tools: Office, PDF reader, writing and opening documents
As an application to open Word, Excel and Powerpoint documents on your smartphone or tablet there are: free Microsoft Office Mobile, CloudOn and Kingosft Office only for Android, all apps already described in other articles.
Finally, it should be noted that Google Drive also includes the Google Documents app, to write Word, Excel and Powerpoint files and also useful for opening PDFs and scanning sheets of paper.
8)
Scanner
Every time you have to copy a note sheet or a book, it is no longer necessary to go to the photocopy shop, just photograph the sheet with a scanner app that turns the photo into a PDF to read on the smartphone screen, tablet or PC.
In another article the best scanner apps for Android and iPHone
9)
Print
If you need to print a document on paper, you can use your home printer even while in school or university.
All the instructions on how to do this are in two different articles:
- 5 ways to print from iPad and iPhone on any printer
- How to print from Android to any printer
10 )
Recorder
A smartphone can be an effective lesson recorder.
In another article we have seen the best apps for recording audio and voice with Android.
On the iPhone, on the other hand, you can use the already installed application
Vocal Memo
or the best Audio Memos that saves recordings in iCloud.
11 )
Calculator
There are numerous calculator apps for Android and iPhone so you are spoiled for choice.
There are two I can recommend: Free Graphing Calculator for iOS and Handycalc for Android and Calculator ++
12 )
Video calls to study in the conference
Skype is the most famous and popular app for making video calls with iPads as well as iPhones and Android smartphones.
13 )
Books
Books in digital format can be read on smartphones and tablets with the Kindle app (Android and iPhone).
On Android, the built-in Play Books app also works very well.
The application deserves particular mention
Libby
, a virtual library of free books for Android and iPhone.
In addition to these there are, in the stores, many specific apps to study subjects such as Physics, Chemistry, Latin, Mathematics and other subjects, which work a bit like Bignami (summarized) for review.
There are also applications that solve mathematical expressions and functions just by framing them from the camera.
The list then continues in another article with the
most useful apps for studying and homework
.
Best Apps for School and University on iPhone and Android