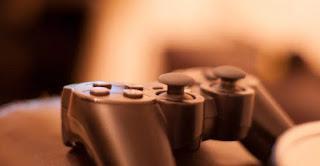 If we want to play the best games made for PC without paying anything, we no longer have to rely on piracy at all (which can lead to installing malware), but it is better to rely on sites with free, freely downloadable games. Furthermore, in addition to those released with formulas such as Freetoplay or which are open source and free for everyone, it is also possible to play the latest video games for free, with temporary offers.
In this guide we will show you the
best sites to download free games for PC
, without necessarily having to obtain a credit card or a prepaid card; the only thing that will be required by the various stores is an account, freely obtainable with a valid email address and choosing a sufficiently secure password (some stores also ask for two-factor authentication, so as to increase the security of the new account).
Free computer gaming games
The titles are offered for free download for a limited time or are released for free in the basic version, with the option to purchase the Deluxe version or the version with all the updates or DLCs at a later time. On some stores the games are given away on a regular basis, so all that remains is to wait for the indicated day and proceed with the download.
Main sites where to download free games for PC
1)
Steam
is the first store that we recommend you try to download free games for PC, whose client is available for download from the official website.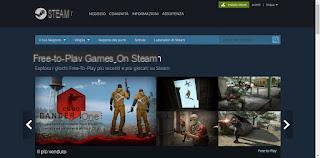 After installing the client on the computer, let's sign up and, as soon as we arrive at the store's home screen, press at the top on Shop and make sure to open the section
Free-to-Play
, where we can find an avalanche of free games to download to your computer. In addition to the client, we can access this section from a web browser, taking us to the official page of the Free-to-Play section.
The most famous games that we can download for free on Steam are: CS: GO, Destiny 2, Apex Legends, Path of Exile, Warframe and Governor of Poker 3; in another article we talked about seeing i
best free games on Steam
.
2)
Epic Games Store
is a very famous site similar to Steam where you can buy video games and download free games with a management program and games to be installed from the official site.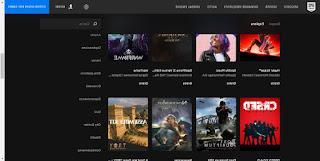 This store gives away a commercial game every week (which you normally pay for), so it is advisable to always keep it installed on the gaming computer and open it automatically at every start in order to redeem the game offered by the store. In addition to the games offered weekly, we find a wide selection of completely free games, which we can immediately download to our computer to start playing immediately.
The best free games that we can download on the Epic Games Store are: Rocket League, Star Trek Online, Hyper Scape, Core, World of Warships, Rouge Company and Magic: Legends.
3)
EA Origin
is another store from which we can download free games, with a client to install and download from the official site.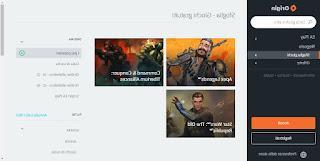 This store also allows you to download free games for a limited period of time: when a new free game is reported, all we have to do is open the store and proceed with the download of the title before the deadline (usually a few days after the announcement) . After I add the free game to the library it will stay that way forever (or at least as long as we keep the account valid and active on EA Origin).
The free games available immediately on EA Origin are: Apex Legends, Command and Conquer: Tiberium Alliances and Star Wars: The Old Republic.
4) Other sites where to download free games for PC
Those mentioned above are the best stores where you can get free games immediately or where to wait for the arrival of timed free offers, so as to be able to fill the library of games (even if in this case it is better to talk about libraries) with many free games without spend not even a penny. If the free games seen above are not enough for you, we can download other games from the sites indicated in the list below:
Windows Store: the store built into Windows 10, is a great place to look for free games only for Windows 10 and 11, with tons of titles to download and try.
Itch.io hosts over 100.000 free games ranging from RPGs to puzzle games. By using the filter to search for the most popular games, you will be able to discover the best ones that are all free.
Good Old Games (GOG) offers some very good quality free games, not as old as you might think and with lots of timed promotions on new games.
GameJolt is a site where you can download many indie games, free or paid.
My Abandonware is the treasure trove of old video games (mainly for PC) that have been "abandoned" by their developers and thus become free and free to download.
Moddb is a great site that offers downloads of the best indie games, from independent developers, including modifications or mods of the most popular games.
IndieDB is yet another site that publishes free games to download and play on PC.
Other sites
smaller but full of free download games for PC are:
- Acid Play
- AllGamesAtoZ
- Megagames
- caiman.us
- freepcgamers
- reloaded
With all these sites we will surely have the opportunity to exploit the gaming computer properly. We can learn more by reading our guide
Download the top 10 "Indie" games for PC all free
.
Conclusions
Playing immediately the most famous and newly distributed games on the market without paying even a penny is practically impossible, unless you rely on piracy (with all the risks involved). If we are very patient, sooner or later the famous games will be given away with the timed offers of the stores seen above or they will become free, so we can play them without spending anything and without entering any payment method.
On the same topic we can read our guides
10 great 3D FPS games to play in browser without downloading anything
e
Top 20 Online Games: Free, Action, Multiplayer
.
Best sites to download free PC games