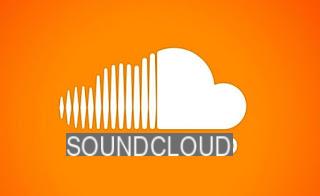 Streaming services allow you to play online audio and music from a computer or any device that connects to the internet without having to download anything. However, if we are looking for a song that we can use at a party without limits or a new emerging independent group, the best site to search on is without a shadow of a doubt SoundCloud, where we will have the security of being able to download without violating any kind of copyright.
If we don't know where to find original music, you've come to the right guide: here we will show you
how to download free songs and audio tracks from a site like SoundCloud
, which presents itself as the best possible alternative to illegal distribution channels such as eMule or BitTorrent.
READ ALSO ->
Sites to download free music, free to listen to even in clubs and parties
Complete Guide to SoundCloud
Soundcloud is not a site where you can hear or share the songs of famous singers or famous groups (that is pure piracy), but it collects the songs of emerging artists who create their channel and can be followed by fans; the music or the recordings are in fact all originals, covers of original songs, remixes or whatever you want for which you have the rights.
What is SoundCloud
Founded in Berlin in 2007, SoundCloud has established itself as
digital content distribution platform
and as an online community for independent musicians, therefore not tied to any record label (which would always charge the royalties for the redistribution of music). Compared to YouTube where videos are uploaded by users and video dedications with copyrighted music, in SoundCloud everyone can upload audio recordings that are usually music tracks but can be anything else (covers, instrumental music).
Most of the songs in SoundCloud are free and freely downloadable
, so that anyone who needs a song, a sound or a soundtrack for his work will surely find some interesting material.
A selection of songs from the most famous authors or who have made a name for themselves on SoundCloud can also be reserved for Go or Go + accounts
.
Does SoundCloud pay for itself?
There are currently three levels of membership to choose from in SoundCloud: with
a free account
, you can upload up to 120 minutes of audio recordings and you can see some statistics. By paying you can get a SoundCloud Go or SoundCloud Go + account which offer more stats, free download of all the songs, an even bigger catalog to access and unlimited song upload.
So if we are looking for a way to find good music without paying,
SoundCloud is the best way to do this, as it pays off independent artists
with the revenues generated by the advertisements (Spotify style) or with the payment of the registration fees of the users who decide to support the project.
How to register on SoundCloud
Signing up for an account
SoundCloud
it can be done through a Facebook or Google account or simply by using an email address. To get started, let's click the button
Create account
at the top of the home page and use an email address and password; alternatively we can always use Facebook or Google accounts to quickly log in and use SoundCloud services.
Musicians can create a profile from the top navigation bar by pressing the Edit button and adding links to their personal site, Facebook, Twitter, Last.fm, Tumblr and other services. Once the profile is ready you can load the songs by pressing the button
Upload
next to the avatar figure in the top navigation bar.
How to upload music and create playlists
With a free account, as mentioned above, it's possible
upload up to 120 minutes of recorded tracks
. After loading a song we choose the title, a description and assign them a tag to make it easily searchable. We can also add a link to buy that song from the "More Options" menu above the "Save" button. The purchase entitles those who buy the license of the track to use it as they want. Songs can be organized into albums or collections by creating one
playlist
. By hovering the mouse over a song you can press the "Add to playlist" button to create a playlist and add the track.
Once a list has been made, it can be edited by pressing the stylus icon to the right below the wave. You can then drag and drop songs into the playlist to reorder them. You can also change the name of the playlist, you can change the permalink, add an image, edit the tags and write a description in which you can also insert links to external sites.
The playlist can be played continuously without commercial breaks and each track is displayed in a waveform. The music player can be left playing even while exploring other tracks and other users.
You can also listen to popular tracks right now within the SoundCloud community
or browse through different genres of music or also browse other audio content such as audio books or spoken comments.
Social functionality
Perhaps one of SoundCloud's best features is its model of
social network
, like a Facebook dedicated to music, where you can keep track of updates and news from your favorite artists, record labels and news agencies.
Any musician on SoundCloud can be followed
as it happens in any social network and you can also follow groups of users. In SoundCloud there is also the possibility to comment on a song by expressing their opinion on a song. Being SoundCloud a community,
each song can be shared
by those who listen to it and publish it on Facebook, Twitter, Pinterest and via Email. The most useful sharing tool in SoundCloud however is the
embed code
, a portion of lines in HTML to be pasted into a post or a page of your website to have that song listenable even outside SoundCloud. If you create a site or a blog, you can add music recorded and uploaded to SoundCloud without cost and freely. The embeddable reader can be customized by pressing on the pencil, changing the color and size.
Those who publish new content can check the
statistics
listening to the tracks by pressing the down arrow next to the avatar figure in the top navigation bar.
With a free account, the number of total plays, the number of downloads, the number of comments and the percentage changes are shown. For other in-depth analyzes, you have to pay for a Go or Go + account.
How to download songs locally
Some artists can also make the sound and audio tracks downloadable by enabling the download icon under the waveform, so they can download the song or audio locally for parties or private concerts.
Obviously not all artists allow you to download songs in local memory
, but in any case we can always listen to them without limits using the SoundCloud webapp or one of the mobile apps (which we will discuss in the following chapter).
SoundCloud App
The Apps page in SoundCloud leads to a large collection of applications, programs and web services that work in conjunction with SoundCloud.
SoundCloud also offers apps for smartphones and tablets
, downloadable directly from the Google Play Store and the Apple App Store.
Also on the apps it is possible to find the functions seen on the site and on the Web player: we can create and edit playlists, search for new songs, share songs with other friends (via social) and download the most interesting audio files (for artists who enable downloading their songs of course).
Conclusions
SoundCloud is a good opportunity to start discovering new singers, remixers and DJs, exploring the various categories present (now there are really many artists present). If you then want to upload your own audio files
to make yourself known on the internet as a singer, musician, commentator or reader, SoundCloud is the right site
; for those looking for some independent music far from the Majors, they can use SoundCloud to use copyright-free music, with the possibility of downloading even the most beautiful songs (where possible).
To learn more we can read our guides
How to listen to free music with Google Assistant and Nest
e
Listen to free music online: 11 best sites
.
Download songs and audio tracks for free on SoundCloud