Mode for restarting or restarting an Android phone or tablet that appears dead or does not start normally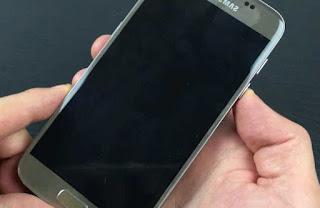 Does the Android smartphone or tablet stop working and no longer turn on after keeping it unused for some time or after testing with new ROMs? In this case a shiver passes on the owner's back, with the fear of having broken forever the smartphone or tablet that he uses every day for work or for fun.
Fortunately, all is not lost: there are several ways, depending on the model, for
attempt to restart your phone or tablet that seems completely dead or won't turn on
.
It is therefore worth seeing all
Possibili procedure per riavviare an Android smartphone or tablet
, so as to be able to untangle even the most thorny situations and solve the problem without having to think about buying a new device.
Forced restart Smartphone
The first method is the simplest and at least once you will have had to apply it even on old non-smart phones: it will suffice
press and hold the power button
of our Android smartphone or tablet for at least 10 seconds or until the device start screen reappears.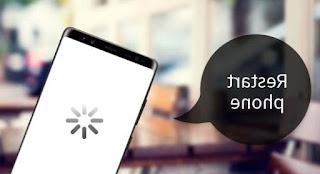 This forced restart should unlock any device that was blocked due to a poorly built app taking up all system resources, preventing you from using the device (which worked correctly, but only showed the overloaded app as a black screen).
Reboot in safe mode
If the standard restart is not enough to unlock the device, which seems dead and locked even after a forced restart, we can try to restart the Android device in
safe mode or safe mode
, in a similar way to when you viewed your Windows.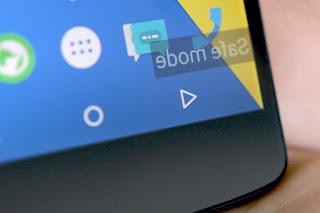 To enter safe mode, simply force restart the device as seen above and, as soon as the manufacturer's logo or the Android logo appears, press and hold the key
Volume Down
. On some smartphones this
it is enough to enter safe mode
; on other smartphones instead the recovery mode will be started, from which we can start the safe or safe mode by selecting it with the volume keys and confirming with the power key.
To learn more about safe mode, we can also read our guide on how
Restart Android in safe mode on each smartphone
.
Refill with original components
Sometimes the phone or tablet seems dead because they have not recharged well with non-original cables and chargers: in fact
it doesn't take much to prevent the device from being recharged correctly
, which reaches a low charge level until it switches off and no longer shows signs of life.
Before trying with a real reset, we connect the Android device with the cable and the original charger, those that came out of the box: we wait at least 10-15 minutes to get a good battery charge and check if the phone can be started correctly .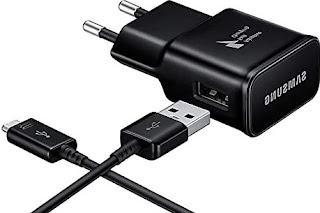 If we no longer have the original cable or wall charger, it is worth using cables and chargers that support fast charging (very useful on newer phones). To replace the charging accessories we can take a look at the following products:
Multi USB 3 in 1 Charging Cable (6 €)
USB Wall Charger (10 €)
Using the cable and the indicated charger we will be able to recharge any Android phone or tablet, solving the charging problems. To learn about other methods to recharge your phone or tablet that looks dead, we can also read our guide on
All the ways to recharge a smartphone
.
Smartphone reset in recovery mode
If the above methods have not worked, the only way to bring a dead-looking mobile or tablet back to life is the
restore the phone in recovery mode
.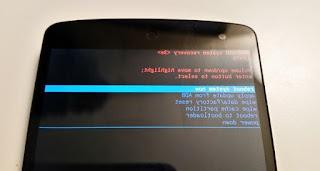 To access this mode, various methods are available: we can press and hold the UP button and the power button together for 5 or 10 seconds, or the volume Down and power key or the Home key with the power key and so on.
If we do not want to make a mistake, just search on Google "how to access the recovery of" indicating the name of your device, so as to find how to switch on in Recovery mode for your model. Keep in mind that each model has its own way of accessing it in Recovery mode and it is not possible that it is not there.
Once you have accessed this special menu, simply select
Wipe Data / Factory Reset
e
Wipe cache partition
to restore the device to factory settings. At the end of the restore operation, press on
Reboot System Now
and we await the first start-up of the phone or tablet, which will return as fresh from the factory.
To learn more about restoring the Android operating system, we can read our guide on how to do the
Android reset and reset even if the phone or tablet does not start
.
Conclusions
If none of the previous solutions seem to work, in case the mobile is not really dead but it still boots into the recovery console, it may be the fault of the ruined SD card that needs to be changed. Another cause of a dead cell phone is the charger which can be damaged; therefore also try to use another one.
I would like to say that, except in very rare cases, if the screen still turns on, even if the smartphone or tablet does not work, then the situation is repairable and recoverable.
If, on the other hand, the phone is really dead and the screen does not react to anything, then we are in trouble and it is very likely that there is a hardware defect that can only be repaired in technical assistance (by replacing the piece).
To repair or try to fix your broken phone or tablet, we can read our guides
Do-it-yourself repairs for smartphones and iPhones with guides to fix your phone
e
Repair or replace a broken smartphone, PC or tablet?