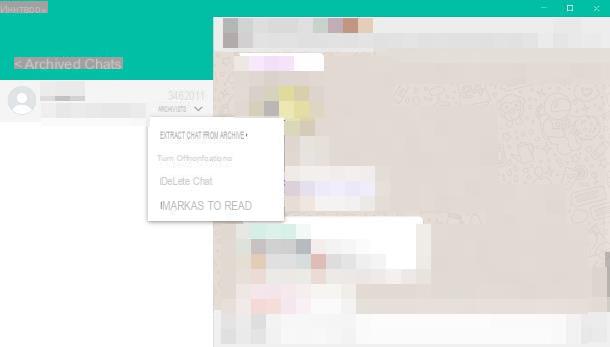 How to recover deleted Telegram messages
Have you finally made up your mind to cancel the conversation with that toxic person you want to get away from your life? Can't take it anymore to read and reread messages over and over again reliving past moments? It's okay to cut out the conversations that hurt you, but it may happen that you remember sharing a few important information, so it will be necessary to rethink whether to cancel the chat or not.
Think fast, very fast, why you only have 5 seconds to change your mind if you decide to delete an entire chat. A bit like the 5 seconds rule when you throw food on the ground, on Telegram after pressing delete, you will have 5 seconds to cancel the operation.
To make everything more adrenaline, after pressing delete there will be a banner at the bottom that will count the 5 seconds backwards, like a kind of timer, if you press Cancel prevent the deletion, if you don't make any moves there chat will be deleted. Definitely.
The only way you will then have to to retrieve the chat is to ask the interlocutor for a screenshot, but be careful: this is only possible if you have deleted the chat for yourself only and not for both.
Please note: that this feature is only active starting from version 5.2 of Telegram.
Are there any other methods to recover Telegram chats?
There are many software on the market with the aim of recovering data on Android and recovering information deleted by mistake on the iPhone, but Telegram is one of the most complete messaging programs, because the information goes directly to the server of the Russian application, without leaving a trace on the mobile phone. .
The renowned software Easeus it can help you recover shared videos, photos and files, you can keep that in mind if that's what you're trying to recover.
Recover deleted messages via Notification History Log app
There is an application in particular that can help you to be able to retrieve the history of past notifications, whenever you want.
Be careful though before you will need to have installed the application and then, in case of mistaken cancellation, you will be able to find the messages, thanks to the help of this application. Not only will you be able to use this application on yours cellular Android, but also with the tablets. The application is compatible with the systems KitKat of Android or the most advanced and recent ones.
In the application all notifications are grouped in the different Apps, to see them and then if you want to export them. there how to use this app:
First you will need to download the application from Play Store e install on your mobile or tablet.
starts the application and crushes OK
A new page will open and you will need to select the chronology of the notifications you want to see
You recover messages received on the Telegram messaging application.
The application is really efficient and will help you find a lot of information you need. This app is downloaded form participation, the PRO version has other features, not essential to find the Telegram information you are looking for.
How to recover Telegram secret chat
On Telegram there is a feature called secret chat, you may be wondering, rightly, how it works: well, to make it simple it is a chat which will never go through the servers application, but all messages will remain available on the device used.
For example, I use Telegram both from my tablet and from my smartphone and I decide to start a secret chat with my sister when I am using my tablet. If I wanted to go and reread the messages in a bar, I wouldn't be able to use my mobile phone, because this conversation is saved directly on the device where it was started and not in the servers, is that clear now?
Retrieving these chats from other devices is not possible, unless theinterlocutor can send you the messages again. This only on one condition: that you have not deleted the messages on both sides and that you have not set the self-destruction of these.
A curiosity?
screenshots of secret conversations
they don't work on android! You will need to copy and paste the text of the message to be able to retrieve the words exchanged.
The same rule applies to secret chats as for 5 seconds traditional chats, in case you want to delete them.
We hope we have been helpful in solving all the doubts you had about this application on its way to becoming the most used.