Skype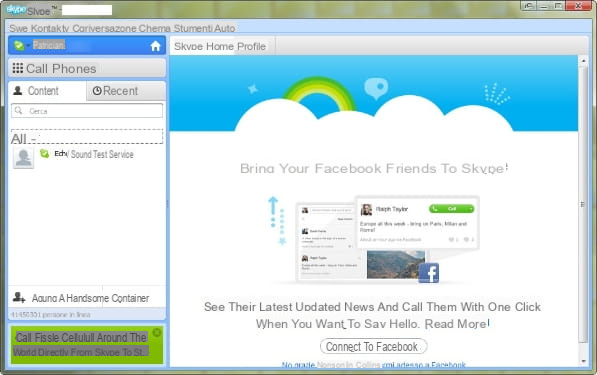 Skype is one of those programs that shouldn't need an introduction anymore, as it is the most famous and used VoIP client in the world with versions available for all major operating systems (Windows, Mac OS X and Linux) and all major mobile platforms (iOS, Windows Phone, Android, etc.). It allows you to make free phone and video calls anywhere in the world via the Internet (between Skype users) and phone calls to "real" numbers, landlines and mobile, at very affordable rates compared to traditional telephone operators.
Viber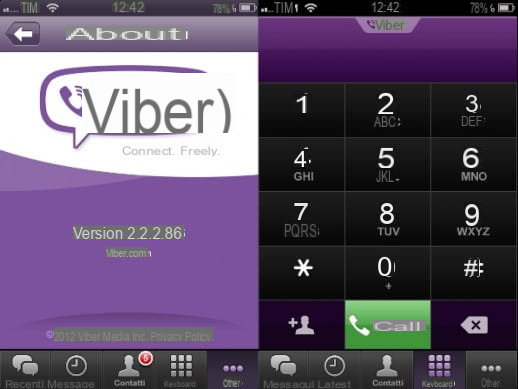 Viber is a hugely popular smartphone app that allows you to make free calls over the Internet through which it is possible to communicate with all users who use Viber for free, regardless of their geographical location and the device used to make calls. It is compatible with iPhone, Android, Windows Phone, BlackBerry and Nokia phones ensuring the same, excellent user experience on all systems. It works in both Wi-Fi and 3G and also allows you to exchange SMS-style messages (always totally free). On the other hand, it does not allow you to call traditional telephone users.
PoivY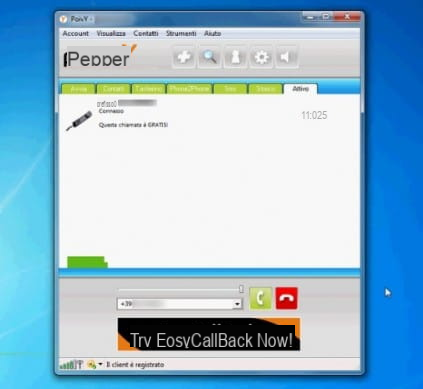 PoivY it's a software VoIP decidedly less known than Skype but not for this inconvenient, which allows you to make free calls to city and international numbers for about 300 minutes. At the end of the promotion (active immediately after registering for the service), it allows you to make free calls to other users of the service and telephone calls at very affordable prices to city and international telephone users. It is available not only for Windows but also for Mac OS X and various mobile platforms.
ooVoo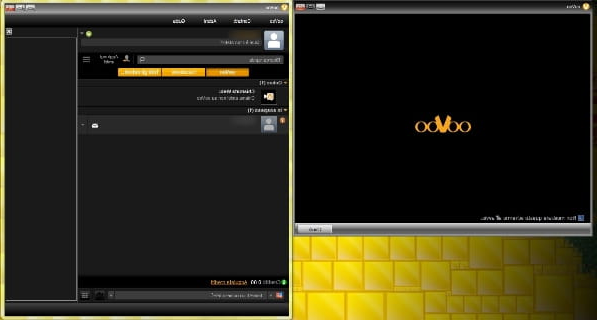 ooVoo it's a'VoIP application compatible with Windows, Mac and mobile devices (Android and iPhone) which allows you to call for free and video calls over the Internet. Like Skype, it supports a completely free type of communication if two users of the service are talking, or it allows you to call ordinary telephone lines all over the world at very advantageous rates. It is very accurate under the graphical point of view and has very advanced functions concerning the creation of group video chats with more than two users at the same time. It is also available as a fully online Facebook application.
VoxOx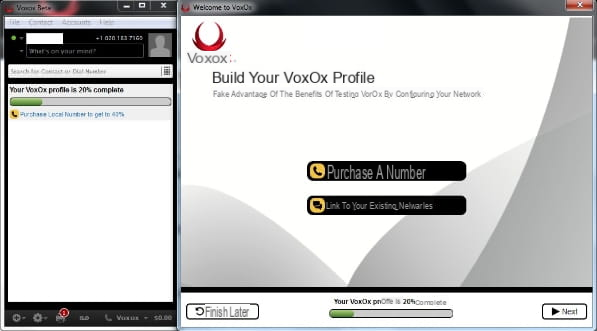 VoxOx is a unified solution for online communication that combines an excellent VoIP client with a messaging service very advanced. Once installed, it allows you to register for free and obtain a local number for various countries around the world (with the prefix of Rome for the city). It allows to call for free service users or to call traditional telephone lines all over the world at very affordable rates. It supports all major messaging services, Facebook and also works on a mobile platform.
Jitsi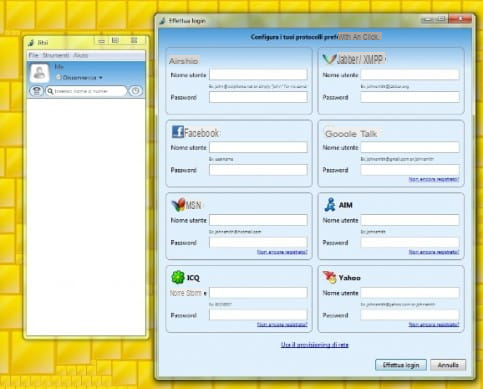 Jitsi it's a client VoIP free and open source that allows you to make free calls to all users of the service. Thanks to this application perhaps a bit immature compared to others but with great potential, it is possible to make not only voice calls but also video calls and chats through all the most important instant messaging services: MSN, AIM, Google Talk, ICQ, Facebook and still others. It is available for all major operating systems: Windows, Mac OS X and Linux. Free calling programs