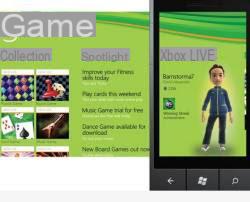 So since we always talk about Samsung, Android and iPhone, we dedicate an article to all owners of smartphones and Windows Phone phones, be they Nokia Lumia or other models.
It must be said that Windows Phone 8 and 10 is an ideal mobile operating system for games because they are practically identical to Windows PCs.
There is not even a problem of model fragmentation as is the case for Android, with games compatible even on low-end smartphones, Windows Phone 8 or 10.
Below, i
best 50 games for Windows Phone
, mostly
free
(where not indicated) or in any case for a few Euros.
1) Smash Champs is a fun beating, one-on-one fighting game where the fighters are big, cute, but quite violent animals.
2) Candy Crush Saga, the hit game for iPhone and Android, candy to match.
3) Angry Birds Star Wars new version of Angry Birds with lightsabers, blasters and bird launches.
4) Angry Birds Rio, gratis per Windows Phone
5) Word Arena is always a lyricist game with multiplayer 4x4 grids, a challenge against other players to find as many words as possible.
6) Rocket Riot (4.99) is a nice retro style shooter, with great graphics and beautiful soundtrack.
7) Taptitude is a great free collection of 60 online leaderboard games, in one app.
8) International Snooker (2.99) is a 3D graphics snooker game.
9) Armed! ($ 2.99) great futuristic turn-based, strategy, even multiplayer game.
11) My Talking Tom is the famous game where a cat drawn like a cartoon repeats aloud everything we say and reacts to what we do as if it were true.
12) Ilomilo (4.99) a very fun platformer
Quirky platform / puzzle game, amazing and very playable game design.
13) Call of Carlos is a nice game with a little man to move and jump in a two-dimensional scenario in a mine.
14) Air Soccer Fever is a 3v3 multiplayer soccer match.
15) Titan game where you guide a giant robot by investigating a lost space base, facing numerous enemies.
16) Cracking Sands (2.99) is an off-road race.
ran off the road, brutal fact. Weapon-equipped vehicles struggle to reach the finish in first place - amazing!
17) Extraction is a beautiful 3D shooter against zombie soldiers.
18) Gun Bros is a top view shooter X-Box game.
19) Infinite Flight (4.99) is similar to Microsoft Flight Simulator X, the flight simulator.
20) Final Fantasy (6,49) is the famous RPG game ported to Windows Phone.
21) Radiant (1.99) is a space shooter game with over 100 levels, lots of upgradeable weapons and 8-bit handwriting.
22) Robotek beautiful game extremely addictive, with writing and soundtrack to the height.
23) Rainbow Rapture where you have to destroy humanity with a rainbow.
24) Fruit Slash is the same as Fruit Ninja, where you can cut fruit with your finger, free for Windows Phone.
25) Fruit Ninja (0.99 Euro) is the original version.
26) Draw Something (2,99), the famous Pictionary-like game where you have to draw and guess what it is.
27) iStunt 2 fast game where you run on a skate doing jumps and stunts.
28) Max & the Magic Marker (E 0.99) a cute puzzle platform game where you have to find and draw solutions to make Max escape.
29) SurvivalCraft (3,99) game similar to Minecraft.
30) Radiant Defense is a tower defense game.
31) Dredd vs Zombies is a top view game where Dredd has to shoot the many zombies present.
32) Contre Jour (2.99), fascinating and unusual game, with beautiful graphics, to try.
33) Rise of Glory (2.99) is a WWI, air combat flight simulator.
34) Little Acorns (0.99) Classic platform game where you jump and collect acorns.
35) Cut The Rope 2 is the hugely successful puzzle game, where you pass the levels using your finger to cut the ropes and get a frog from one side to the other.
36) Texas Holdem Poker is the most famous card game in the world, completely free.
37) Xbox SmartGlass allows you to move the X-Box from the mobile screen.
38) Civilization Revolution (2.99) is the mobile version of Sid Meier's legendary world conquest game.
39) Wordament is a kind of Ruzzle or the lyricist.
Find words in random selections of letters, beat online opponents
40) Angry Birds (0.99) is the original version of the fmaoso game that has depopulated on iPhone and Android.
41) Monument Valley an addictive puzzle game with beautiful graphics, blockbuster all over the world.
42) Asphalt 8 is the best 3D car racing game, similar to Need For Speed, very fast with street circuits and endless races.
43) Despicable Me, endless runner game inspired by the famous animated film.
44) Dragon Mania Legends game of legendary battles with dragons, to be developed from birth to then fight against other players.
45) Dungeon Hunter 5 very nice fantasy war and strategy game.
46) Ice Age Adventures, many mini games linked with the characters of the famous cartoon.
50) Plague Inc. is the game where you develop a deadly virus to annihilate the world population, fun and also addicting.
Top 50 games on Windows Phone and Lumia mobile phones