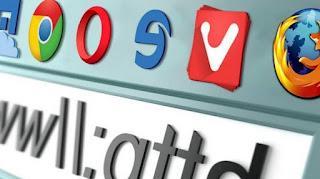 In the early years of the Internet, users used Netscape as a browser to navigate, then Microsoft released Internet Explorer which, being included in the Windows operating system, quickly gained market dominance.
Luckily, Mozilla broke the Microsoft monopoly and, in 2004, gave birth to Firefox from the ashes of Netscape.
From that moment, the browser war began and their evolution that brought more and more functionality, lightness and speed.
On this page we will see together
the best browsers to download
, so as to have a general, complete and concise overview of all browsers we can download for free on a computer, whether it is Windows, Linux or Mac.
The article mainly focuses on the browsers used by the majority of the population, but we will also show you lesser known browsers that can be used as alternatives (especially on older or slower PCs).
When it comes to web browsers, everyone has a personal opinion, as each browser has specific features that some people like, but not others.
To judge which is better than browsers
we use
5 criteria
:
-
Speed
with which you load a web page;
-
Safety
;
-
Ease of use
;
-
Additional feature set
beyond standard web browsing;
-
Compatibility
with the new models,
flexibility and expandability
with plugins and add-ons.
For each browser a score from 1 to 10 will be given, so as to immediately understand which are the best browsers to try on our PCs.
1)
Google Chrome
.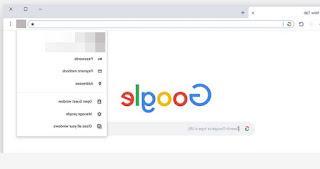 The latest statistics confirm that Google Chrome is the
most used browser worldwide
, clearly displacing the solutions offered by Microsoft.
Chrome offers the
best combination of criteria
listed above with lots of integrated functions, support for extensions, a store to download applications and add-ons and, not to be underestimated, full compatibility with the most modern web technology.
Based on the open source WebKit engine and Google Javascipt, Google Chrome has emerged as
one of the fastest browsers
available in many tests and trials.
The Chrome interface has always been celebrated for its usability, simple and minimalist, integrated with powerful tools; lately it has been updated to make it even more modern and less edgy.
The space is entirely dedicated to the websites that you visit, the tabs are dynamic and detachable and when you open a new tab there is a home page that puts quick links to your favorite and most visited sites, the three dots at the top right allow you to access all the menus and, on the blank page, we find the bar with your favorite bookmarks.
It is interesting to see how Chrome overtook Firefox in the
number of extensions
available.
The installed extensions page opens in a new tab from Preferences -> Tools -> Extensions and you can install them from the Chrome Web Store site, sorted into categories.
Extensions in Chrome appear as icons to the right of the address bar to keep them looking uniform.
Chrome was one of the first browsers to offer the Omnibox, with the address bar also working for searching the Internet.
Le
main additional functions
are: window for incognito browsing or private browsing mode, printing web pages in PDF, preloading sites in the background before clicking a link, support for translating pages written in foreign languages, WebGL support, 3D graphics acceleration, Google Cloud Print to print remotely using the printer connected to another PC even from a mobile phone using Google Drive, synchronization of all data so that the configuration is saved online and always the same whatever PC is used, security sandbox on the browser so that a page freezing on one card does not spread the problem to the others (even if there is a memory leak).
Chrome is the only browser with the built-in Flash plugin and it also has an internal PDF reader.
The only real flaws are: high RAM consumption (especially if we install a lot of extensions) and data sharing to Google (however manageable through privacy policies).
Chrome is available for download
from the official site
Google
, for Windows Mac and Linux.
You can
download Chrome with offline installation
.
Once installed, the browser updates itself in the background automatically, while the
portable version of Google Chrome
is available on the PortableApps website.
On bestresourcesnow there is a specific section entirely dedicated to Google Chrome.
2)
Mozilla Firefox
.
Mozilla Firefox has long been the most popular browser for all computer experts and magazines.
In recent years it seems to have lost its way a bit and has been overtaken by more innovative browsers like Chrome.
In recent months it has bounced back with substantial improvements, accelerated by a very tight cycle of updates.
L'
interface
Firefox user presents a new tab page with quick selection of the most visited sites, with the addition of recommended content (which can be removed at any time) and a quick search bar.
The new user interface is minimalist, with an address bar from which you can search the internet for anything Omnibox-style on Chrome.
The menu is available at the top right (three lines), with the installed extensions that are gradually added next to it (in full Chrome style).
The interface is fully customizable in the buttons and positions of the various elements: definitely one of the most important features of Firefox.
Among the others
interesting features
we find: smart address bar, very powerful developer tools, panoramic view of the sites opened by a button on the new tab page, address bar with search function, Firefox Sync to synchronize browser bookmarks, history, passwords and open tabs between different computers and very powerful personal data protection system (anti-tracking system).
Firefox can be customized via
add-on e temi
downloadable from the site
addons.mozilla.org
.
As
speed and performance
, Firefox has corrected numerous problems in the past, with a noticeable improvement in memory management and startup time, although installing extensions increases memory usage considerably (on the levels of Chrome, albeit sometimes with the same d Firefox extensions tends to be lighter).
Firefox, like Chrome, updates automatically and silently and guarantees browsing safety and greater privacy, but does not have the integrated Flash plugin (we will have to install it separately if we still use sites with this technology).
Firefox is available for download
, for Windows Mac and Linux, from the site
Mozilla
while the portable version that does not require installation is available on
Portable Apps
.
Also for Firefox there is a special column on bestresourcesnow with various articles and news.
3)
Opera
.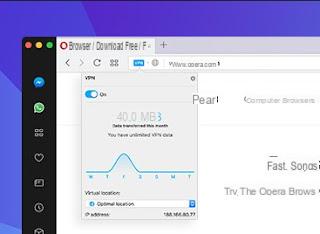 Opera has always been the most innovative browser because it introduced many functions before the others who then copied it; for example Opera was the first to have browser tabs, speed dial in the home tab, pop-up blocker, browsing sessions to resume and the ability to delete private data.
Its interface is a feast for the eyes, especially when combined with speed, safety and lightness.
The main additional functions of Opera
are: Tab stacking to drag and drop the tabs on top of each other and create a group of tabs, Opera Link to synchronize the browser on different platforms including Opera Mobile and Opera Mini for Android and iPhone, quick shortcuts to the most sites and services used, VPN system for anonymous surfing, unwanted content blocking system, support for using the webcam in web applications, quick search, themes and extensions.
There are hundreds of
extensions
for Opera downloadable from the site
addons.opera.com
and, thanks to the compatibility with the Chrome engine (you can install the extensions of the Chrome Web store on Opera), it becomes very easy to find the desired extension.
At the level of
performance and memory
it is highly optimized and provides an additional option called Opera Turbo which is ideal for browsing on a slow internet connection and is the best browser for an older or less powerful computer.
In terms of security, it is on the line of other browsers, with private browsing, separation of plugins and the possibility of not being tracked online.
What is missing is a strong and large user base, which is a shame given the quality of the product.
Opera is available for download
from site
Opera.com
, free, for Windows, Mac and Linux.
The installation also allows you to choose to install the browser in
portable version
.
4)
Microsoft Edge
.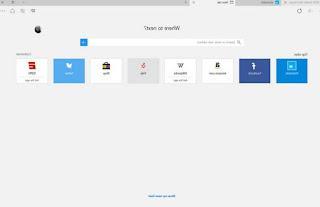 With the arrival of Windows 10, a new Microsoft browser debuted, called Edge.
This browser tries to take the best of Internet Explorer, bringing it on par with the most popular browsers.
This browser comes with a really modern and minimal interface, with a button for quick shares in the top right and all the features you expect: anonymous browsing, clearing history for periods, synchronization of bookmarks and history with the Microsoft account associated with Windows and, very importantly for browsers, the presence of extensions designed for it.
The latter are not very many (for now), but we can find the most important and used ones.
As for speed and memory consumption Edge is obviously the best on Windows 10, being optimized to make the most of the operating system: Edge is therefore extremely fast in loading pages, sometimes even better than Chrome.
Compatibility with the latest web standards and integrations with DRM services is also excellent: Edge is the only one on Windows 10 that can play 4K content on Windows from services like Netflix and the like.
Obviously it is not necessary to download it as it is already integrated in Windows 10 and it is perhaps its only flaw: we cannot try it on Windows 7 or Windows 8.1.
5)
Internet Explorer
.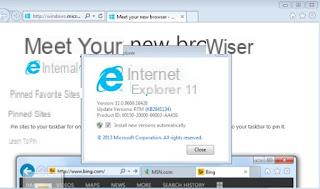 Internet Explorer was first a monopolist and the only choice, then the poorest and most dangerous browser to use, bringing with it a very bad reputation despite all the efforts made by Microsoft to improve it, it has been mistreated for a long time, used only by those who had no other choice. (Business PCs blocked or programs and sites that only worked with its rendering engine).
L'
Internet Explorer interface
it is clean but no longer in step with the times: even to the skin it gives a sense of already seen, which will immediately make us regret the beautiful interfaces of Chrome and Edge.
Internet Explorer is the default browser on Windows 7 and Windows 8.1 (upgradeable to the latest version made available, namely 11), while on Windows 10 it acts as a backup browser for Microsoft Edge, much more modern and secure.
Internet Explorer can be downloaded from the Microsoft site for compatible PCs.
We can find all the Internet Explorer guides in the special IE section on bestresourcesnow.com.
6)
Apple Safari
.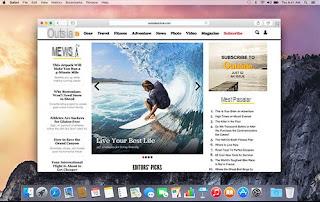 Apple Safari is the pre-installed browser on Macs (iMacs and MacBooks), with Webkit rendering engine, so it maintains a very high speed with all web pages.
The address bar is smart and automatically shows suggestions based on the sites you visit and your favorite ones.
The new tab has a 3D view with thumbnails of the 12 most visited sites, without forgetting the reading function that turns sites into books.
Over the years, browser extensions have also arrived, but they are far fewer than the other browsers that we can install on a Mac (such as Google Chrome and Mozilla Firefox).
Safari is also quite heavy, but fortunately very optimized so we will hardly see our Mac slow down due to the browser (one of the advantages of Apple products lies in the extreme optimization of its programs with the available hardware).
On Mac Safari is definitely the first option to consider for surfing the Internet, knowing that at any time we can switch to another without problems.
7)
Vivaldi
.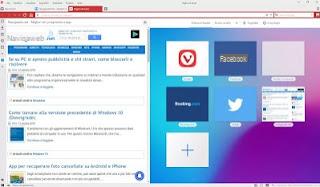 A little-known but very beautiful browser to look at is definitely Vivaldi, which we talked about in a dedicated article
Try Vivaldi 2, the coolest browser of all to see the web
.
As we will read in the dedicated guide (which we recommend reading), this browser has a modern and truly captivating interface, since it was born from the Opera developers who have decided to detach themselves from the company and make a real new and innovative browser .
We can download this new browser from
Vivaldi official website
.
8)
Other alternative browsers
Besides these, in this blog we have seen many
other alternative web browsers
, sometimes too
better than Firefox and Chrome
, of which an in-depth review has been written.
The full list, based on the rendering engine they use, is:
1)
Browser basati su Mozilla Firefox
:
K-Meleon
Palemoon
SeaMonkey
Waterfox
Tor Browser, to surf anonymously with the Tor network
2)
Browser basati su Chrome
:
UC Browser
Comodo Dragon e IceDragon
SRWare Iron
Torch Web Browser
SlimJet
3) Browsers they use
multi-engine technologies
:
Sleipnir (is Japanese)
Maxthon
Avant Browser
9)
Ranking best browsers
After trying them all, here is the ranking with which we can choose the best browser to use on the PC or Mac, in my opinion:
- Chrome (winner)
- Vivaldi
- Microsoft Edge
- Opera
- SlimJet
- Mozilla Firefox
- Safari
- Tor Browser
- Maxthon
- Comodo Dragon
- UC Browser
Other articles that we can read on the browser theme are the following: best alternatives to Firefox, best alternatives to Google Chrome and The best portable and lightweight browsers.
Best browsers to download for PC