HJ-Split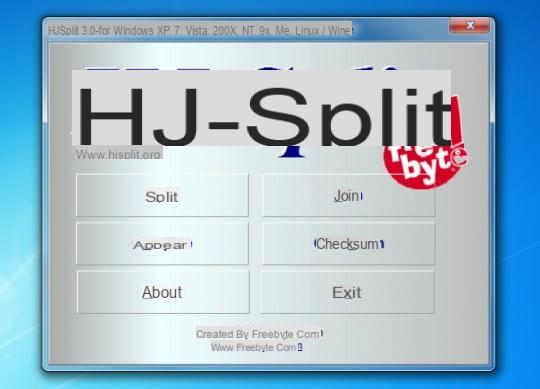 HJ-Split is one of the programs for split and merge files most popular in the world. It is a small, completely free and no-install utility that allows you to split large files into several parts to fit them on CDs, DVDs, send them by e-mail, etc. It supports all types of files and gives the user the possibility to freely choose the size to be assigned to each portion of the split file (in KB or MB). It also includes the function to merge split files, whereby you just need to select the first fragment of a split file to quickly rejoin it. Download from here.
WinRAR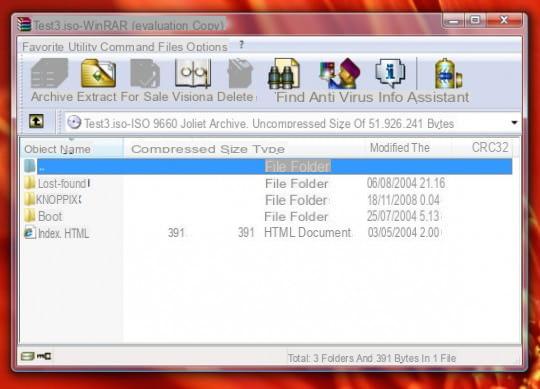 WinRAR is one of the most used commercial solutions in the world for the management and creation of compressed archives. It supports all major compressed archive formats and among its many features there is also the one that allows create multivolume archives thanks to which to divide large archives into several parts. The size of the split files can be customized or standard formats such as CDs, DVDs and floppy disks can be used. The created archives can be unpacked with it or even with other programs, such as 7-Zip. It is paid but is available in one free trial version with limited functions. Download from here.
Gsplit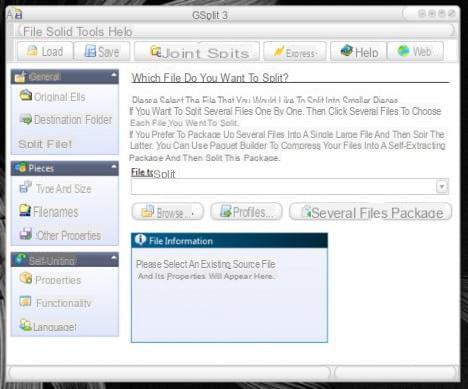 Gsplit is a very complete program for splitting and joining any type of file. It includes several advanced features that allow you to easily distribute any type of file on the Internet, CDs and DVDs, overcoming the limits of space. Can split files based on size predetermined by the user or automatically based on the amount of disk space available destination of the file. It carefully analyzes the divided files, in order to immediately detect any corrupt sections, and integrates itself into the Windows shell in order to speed up all the most common operations. Download from here.
Cryogenic File Splitter
Very similar to HJ-Split (although less popular and "younger"), Cryogenic File Splitter is a small free and no-install program (that is, it does not require installation to work) that allows you to divide any type of file into various segments to then reunite with the same software. Its interface is extremely simple to understand: just put the check mark next to the items Split file o Join files, depending on whether you want to separate or merge a file, and use the buttons source e Destination to choose source files and destination folders. Download from here.
MMH-Split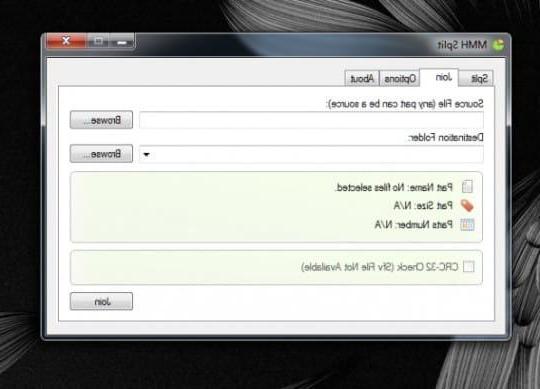 MMH Split is a practical free utility that allows you to divide large files into multiple segments to be reunited using the same program. It ensures an enviable speed of execution and allows you to have absolute control over process priority subdivision e buffer size. It has a very neat and easy-to-use interface and several advanced functions, such as checking the integrity of files and the ability to shut down the PC automatically when the files are divided. To work, the . Net Framework 2.0 from Microsoft. Download from here.
Free Splitter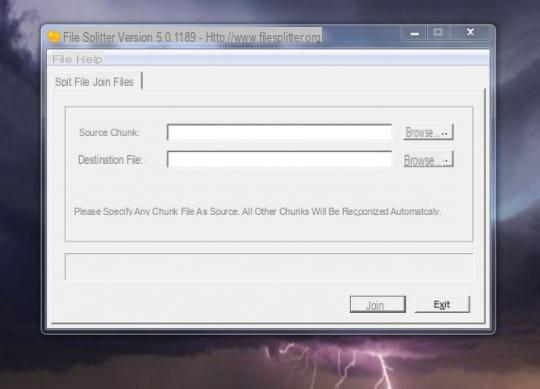 As its name suggests quite easily, File Splitter is another small free (and no-install) utility that allows you to split and merge files divided fairly quickly and easily. It has a very basic interface with two tabs, Split e Join, and a practical drop-down menu that allows you to split files based on standard sizes, such as those of CDs, DVDs and Floppy Disks. The user is also enabled to set custom sizes for the segments of the files to be divided, specifying them in MB. Download from here.
Programs for merging files