Instagram is rolling out a new feature called "Recently Deleted", which allows users to recover posts including photos, videos, stories, and more. Let's see together how to restore deleted Instagram posts.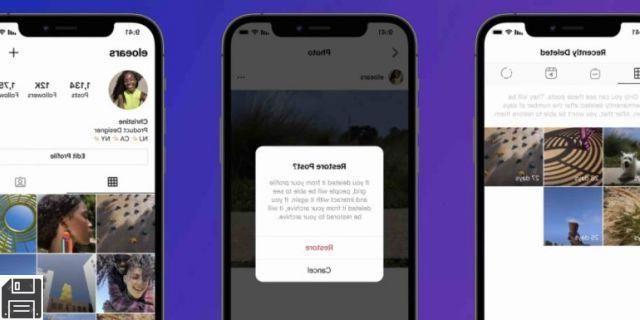 The new Instagram feature will be familiar to Apple users, as it uses the same 30-day window as the recently deleted posts in the Photos app for iOS. This feature will be useful in case of accidental removals and also for those who have suffered a hacking attempt on their Instagram account. In fact, to permanently delete a content it will be necessary to confirm our identity via SMS or e-mail. Any deleted content will still automatically be permanently removed after the 30 day period.
How to restore deleted Instagram posts
In Instagram, tap the profile card in the bottom right corner
Tap the three-line icon in the top right corner
Choose "Settings"
Tap "Recently Deleted" (may not be available yet)
Choose a post / video / story and tap on "Restore"
This feature is currently being phased out, so it may not be active for everyone yet.