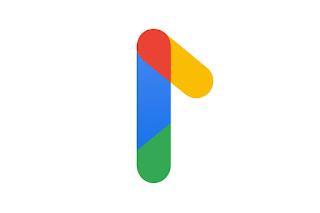 Given the evolution of Google Drive, Google One is an online storage service, offered by Google and calibrated to the needs of the individual user, which acts as a cornerstone for proprietary services such as Google Drive, Gmail or Google Photos with which it easily intersects.
Each account of Google makes available to its users, free of charge, a storage space of 15 GB shared between Drive, Gmail and Google Photos extensible for a fee first through Google Drive and recently through Google One which, in addition to archiving, offers other ancillary services included in the subscription.
ALSO READ: Guide to using Google Drive / Docs as an expert
Google One and the differences with Google Drive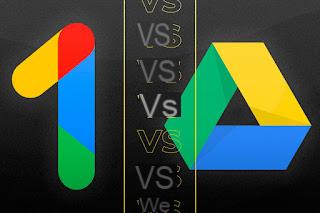 "Google One is a space for everything": from this statement it is clear how Google wanted to offer its users a large and completely customizable storage space since, as we will see later, available in various sizes. Google One it does not appear as a replacement for Drive but, on the contrary, it integrates the features, being a subscription plan that embraces the latter as well as the storage spaces of Gmail and Google Photos, including photos and videos in original quality.
It is, therefore, a subscription service that provides a sort of container suitable for whatever the user needs to store on the Cloud.
With Google One you are entitled to extra benefits and you can share your subscription with your family - the way you use Google Drive doesn't change and there's no reason to worry about losing or transferring your documents.
In addition to storage space Google One offers the following benefits:
assistance service on products and services Google;
account sharing with ben 5 members of their own family;
discounts on hotels;
Google Play credits.
Subscription plans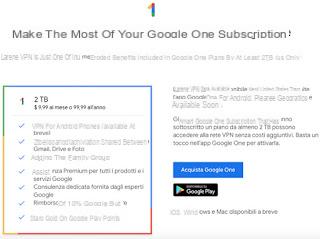 The subscription plans of Google One they resume those previously available on Google Drive and are organized according to the following table:
The activated plan is automatically renewed every month, unless canceled; the user has the possibility to switch to a higher or lower floor at any time.
Some items, such as Docs, Forms, Sheets, Sites, and Slides do not affect storage. Shared files, unless the user who uses them creates a personal copy, do not occupy the storage space since, being shared files, they occupy the storage space of the creator and not of the user who uses them. Photos and videos uploaded to Google Photos in high quality they do not affect the storage space, but their quality is reduced compared to the original. Furthermore, from June 2021 it will be possible to continue to use the unlimited backup of Google photos only by paying the minimum subscription, the one from 2 Euro per month, to Google One and many will be forced to do so, since in the end it is not a price. high for a service that has become almost indispensable (especially for those who take a lot of photos with a mobile phone).
Sharing and payment methods
Once you have chosen the right plan for your needs, you can invite up to five people to your family group at no additional cost: they can, in fact, take advantage of all the space of the purchased package and each family member has the opportunity to share their personal files. without others having access to it, unless they have been specifically shared with the family group itself.
As regards the payment of the monthly / annual subscription, it is possible to pay the cost of the upgrade using the same methods provided for the Google Play Store, namely:
credit cards: American Express, MasterCard, Visa, Visa Electron;
selected operators: Tre, Wind, Vodafone and TIM;
Google Play balance or gift card.
How to activate a Google One plan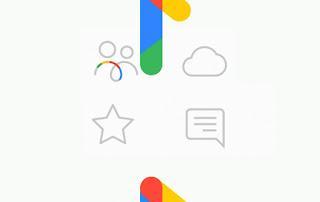 Users interested in activating one of the new subscriptions planned for Google One can proceed from official page dedicated to the service, while, if there are any doubts about its operation or specific characteristics, it is necessary to consult the FAQ official.
Advantages
Google One allows its users to take advantage of certain advantages that vary from country to country and are subject to constant changes that include various periodic innovations, such as, for example, discounts on selected hotels that reach a maximum of 40%, which can be booked through the this page.
If that's not enough Google has provided some promotions that also concern products made by Google and for sale on his Store, as well as discounts on purchases and much more.
For members of Google One it is possible to take advantage of the skills of the Support Team Google for matters relating to its products and services, with the exception of products for companies such as G Suite, with which it is possible to contact both via the web page of Google One, both via the dedicated smartphone application.
Google One app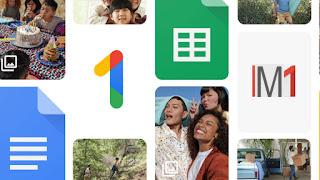 The application of Google One, Available for Android but not yet for iPhone, is the simplest that exists both in terms of functions, both in terms of design characterized by lines perfectly in line with functionally, and aesthetically designed with lines in line with the graphics which Google got us used to it.
Upon first access, after a short presentation, the application immediately invites you to become a member of Google One by choosing one of the 6 subscription plans provided. Once the registration is completed, it is possible to view, through a simple colored filler bar, the storage space used by the various services that you use.
In addition, there are the various additional options described above, namely Expert Team Support, member benefits, etc.
Below we provide some useful links on Google One:
Complete guide;
FAQ;
Registration.
ALSO READ: Google Drive Offline to open documents without internet
Guide to Google One subscriptions and differences with Google Drive