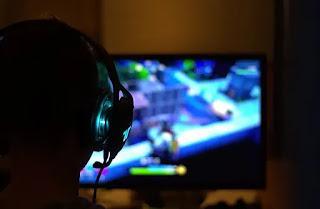 Among the best games that we can use on a Windows PC, MMORPGs have stood out for many years, i.e. role-playing and shooter games in which it is possible to challenge or ally with other players online, usually playing on a large common map. These games are very famous and hold one of the most profitable businesses in the videogame field, since intercontinental and world tournaments are also organized to decide the player or the strongest group of players.
In this guide we will show you the best ones in detail
MMO (Massively Online Multiplayer) of the moment
, the most played in the world, almost completely free, useful to start and have fun (often then to be competitive you need to spend some money but in general there is never this obligation).
MMO games
MMO is an online multiplayer game with RPG components for role-playing, strategy and combat. In fact, behind the MMO acronym there are games that synthesize
action and strategy
,
epic fights, character development
and, above all, interaction with other players (fundamental component for any massive online game).
Requirements for playing MMOs online
In order to play most of the games that we will show you below, a "super-mega-PC" is not required, but at least a machine capable of withstanding 100 opponents and allies on the screen without slowing down conspicuously. In this regard, we invite you to check that the PC in use has a technical data sheet similar to the one shown above:
Qua-core processor of at least 2 GHz
At least 4 GB of RAM
SSD of at least 128 GB
128GB or more video card
Internal connection of at least 10 Mbps in download and 5 Mbps in upload
Windows 10 operating system
Among all the requirements we must
pay close attention to the Internet connection
, essential to be able to play online: if our connection is not adequate we will have delays in the response of the commands, freeze during the most excited actions and pain defeats without even having moved the avatar!
To choose a suitable connection for MMOs and to maximize the connection we have, we invite you to read our guides
Best Optical Fiber: check coverage and offers
e
Improve internet speed in Windows 10
.
Best MMOs to download for free on PC
NeverWinter
Among the
best MMORPGs to fight together or against other players
are
Neverwinter
.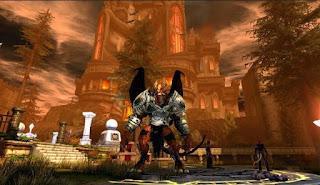 This free online massive game is based on the fantasy game
Dungeons & Dragons
, therefore it will faithfully trace the scenarios and epic clashes that we can carry out on the famous role-playing game. The game stands out for its great fluidity and also offers the possibility to create adventures to be made available to the community through the Foundry, so as to be rewarded and rewarded even for the most beautiful adventures reconstructed within the game.
AION
Alternatively we can also try the game
Aion
.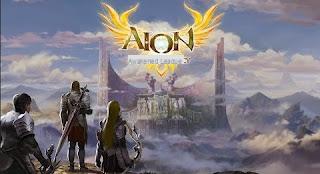 This is undoubtedly one of the best MMORPGs we can play due to the highly appreciated graphics sector, for the great ability to evolve the characters and for pleasantly fun game modes, such as the PvPvE arena (where there is a faction of uncontrollable game that will put a spoke in the wheel for both us and our opponents, creating new situations where enemies can suddenly become great friends).
Destiny 2
If we are looking for a game inspired by space adventures, we recommend that you give it a try
Destiny 2
.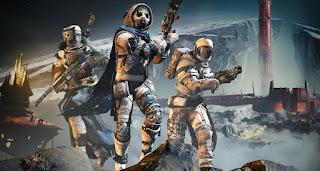 The game boasts unique atmospheres, a very interesting gameplay and, not least, there are many contents already in the Free-to-Play version, which will allow us to fully appreciate the game and thus obtain a guaranteed fun for many hours. Also very good are the updates and improvements applied by the development team, which therefore allow you to change the missions and battles to be faced from time to time.
Age Of Conan: Unchained
Are we looking for a very wild game, set in the world of Conan the Barbarian? In that case we must try now
Age of Conan: Unchained
.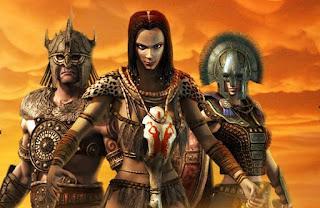 This massive online game will transport you into a very cruel and bloodthirsty world, where Conan's universe has been recreated to perfection. As on other MMORPGs we can create our character from scratch and accumulate experience points, to be used for new weapons or new skills.
RIFT
Another title worth checking out is
RIFT
.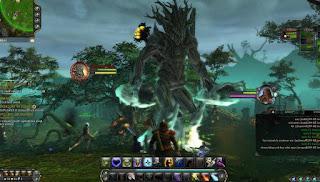 If we love World of Warcraft settings, this is the game that we absolutely must try thanks to the classic game mechanics (very similar to WoW) and a high game immediacy, thanks to the editor of your character in which we can choose both the race he belongs to and the class with which he will distinguish himself in combat.
More free MMORPGs
If the games we have reported above do not convince us or we want to try others, here is a list of MMORPG games to try as alternatives:
CRSED: FOAD is a beautiful, violent, modern MMO game with lots of shooter action with lots of weapons, teams, superpowers, for guaranteed fun.
Tera rising is an MMO game of great graphic impact, free-to-play, with dynamic action that can only thrill all players, both RPG experts and those who are approaching this world for the first time.
Path of ExileYou will see an alternative to Diablo eats MMO.
Age of Wushu is a really beautiful martial arts fighting MMO game to look at and play on PC. The 3D graphics offer Zen scenarios and Japanese natural settings while the combat system with all martial arts is really special and must try for fans.
Eden Ethernal is a fantasy game with more cartoon graphics, with an action-packed gameplay and team strategy.
ElsWord is a game where you command a ninja who has to fight against bad guys using his sword. With manga-style graphics, the action unfolds very fast with side scrolling and lots of combos or special moves to use. Each character can be customized and transformed in an ever more powerful way.
Vindictus is a great game with 3D graphics where you guide a warrior who has to fight against other players. It will probably deserve a more thorough review.
Dragon nest is another free Japanese game with manga graphics very similar to cartoons. With warriors divided into classes and a combat system that leaves a lot of room for creativity.
Altre list
For lovers of the MMORPG genre there is really spoiled for choice, considering also that most of the games of this type are offered for free or with a good free component, which allows you to play for many hours without getting bored.
The list continues in other articles with:
- Best Free Online Role Playing Games on PC
- Best free MMO RPG games for PC
If we are looking for other types of online games, we invite you to read our guides
Best online multiplayer FPS shooter games
,
Online board and parlor games: Risk, Monopoly and others
and finally, for those who don't want to install anything on the computer, we can try i
Best Browser Games, Online Role Playing, Strategy, War and Alliance Games
.
Free MMO games with fighting and action for PC