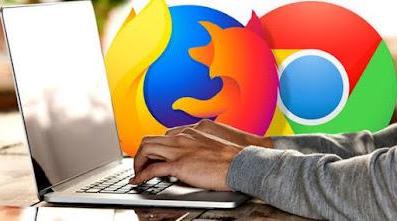 The times in which the Internet was associated with the browser integrated in Windows (ie Internet Explorer) are long gone: more and more people rely on third-party browsers to browse the Web, benefiting from much higher functionality than the old Internet Explorer.
But if we are new to the world of information technology and
we don't know which web browser to choose
, as we can indicate
the best browser among Chrome, Firefox, Edge and Safari
, that is the most used at the moment on PCs and Macs?
In this guide we will show you in detail all the strengths and weaknesses of web browsers for PC and Mac, so you can choose the one that best suits your browsing needs and the most suitable based on the hardware you have. The interface, expandability, execution speed, security and the amount of RAM consumed will be used as evaluation parameters.
Google Chrome
Let's start immediately with the most used web browser at the moment on the vast majority of home and business PCs, namely Google Chrome, available for free for Windows, Mac and Linux.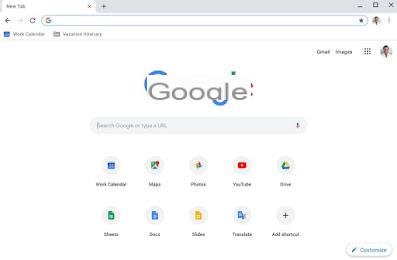 This browser has a really simple and intuitive interface to use, with all elements just a click away and the ability to open new tabs by simply clicking on the symbol at the top of the tab bar. The bookmarks bar can be fixed or be displayed only in the welcome screen, as well as some buttons such as the one to call up the homepage, but in general the Google Chrome interface is not very customizable. Expandability side Google Chrome boasts a huge number of extensions for any additional functionality required: from content blocking to the download manager for videos, passing through the notification icons of email services and the weather, there really is an extension for anything.
Google Chrome is one of the fastest browsers to open web pages, even in multitab: despite its reputation as a "RAM-eating" program, if you don't exaggerate with extensions (those that consume memory!) The browser always maintains a good balance between performance and RAM memory consumption. Security side Google Chrome is one of the safest browsers thanks to the use of a dedicated sandbox for each process, the separation of each activity into separate processes and the download and malicious link control systems integrated and provided directly by Google.
Let's not forget one of its most popular features, namely synchronization with the Google account, which allows us to carry passwords, bookmarks, history and extensions used with us.
For this browser we advise you to read our guide to
More useful Google Chrome extensions to add to your browser
.
Mozilla Firefox
Another very famous browser (in fact the first to decisively oppose the domain of Internet Explorer) is certainly Mozilla Firefox, also available for free for Windows, Mac and Linux.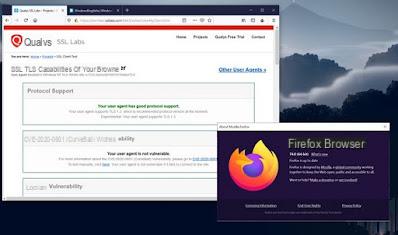 This browser has a freely customizable interface in every aspect and button, so as to make it truly unique and tailor-made. Expandability is one of the strong points of the browser, which has revamped all its extensions to work even better and faster using the Quantum engine.
Many old extensions no longer work, but the most important ones (such as content blocker, online password and download manager) are available without any problems.
Mozilla Firefox is a fairly light and fast multi-process browser, particularly if we do not exaggerate with extensions (however very light). The responsiveness of the pages is very high, everything opens quickly and without particular waiting.
On the security side and respect for privacy Mozilla Firefox is probably the best browser a user can use, since it provides an advanced blocking system for tracking cookies and a site detector that track all of our browsing, so that you can browse safely even on apparently "unsuspected" sites but which collect our browsing habits.
Also for this browser we advise you to read the article at
Firefox extensions for safe and secure browsing
.
Microsoft Edge
Microsoft has replaced the now old and famous Internet Explorer with a completely redone browser, called Microsoft Edge, which in the latest version released is based on the
Chromium render engine
so it is de facto a relative of Chrome.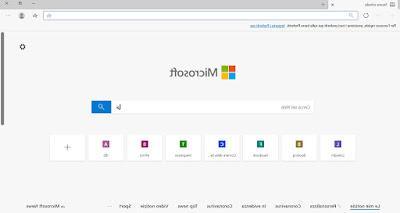 This browser has a very simple interface, based on Chromium, with all the buttons just a click away in the top bar. On this browser we can also install extensions on this browser to block unwanted content, to save passwords online and to better manage downloads.
By integrating perfectly into Windows 10 it is currently one of the fastest browsers and with the best RAM consumption, so if we do not want to install any other browser we can safely focus on Edge as the only browser.
On the security side, the browser receives updates directly together with the operating system, so it is sufficient to always keep Windows 10 updated to also receive updates for Edge.
To know the best extensions that can be installed on Edge (and those for Chrome can all be installed on Edge too), we can read our guide to
Best extensions for Microsoft Edge: how to install and use them
.
Safari
The default web browser on Macs and MacBooks is
Safari
, it is not even necessary to install it as it is already present by default.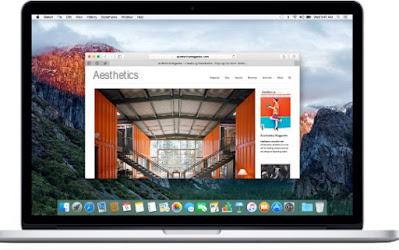 This browser is the poorest of the whole list, it offers an interface and graphics designed exclusively for the Mac, with the classic menus at the top and the keys to manage the window on the left.
The browser is quick to open web pages, as is the system to open new pages both in new windows and in new tabs (we can choose by right clicking on each link). In terms of performance, Safari is definitely one of the fastest browsers on Mac due to its complete integration with the operating system.
The browser is also secure enough, because its updates are provided as an integral part of the updates that Macs receive periodically.
Opera
A browser that is not well known to the general public but which can be installed on any PC is Opera.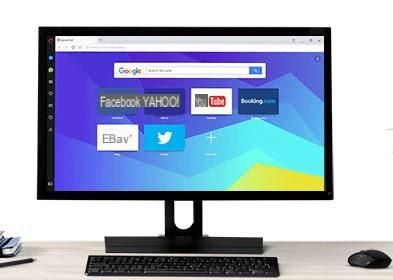 This browser has all the features of a modern browser, including support for extensions (the same as Chrome), coupled with a unique design and sidebar for quick access to history, favorites and downloads made with the browser.
Opera is a very fast browser (based on Chrome), which consumes little system memory (at least without extensions) and which has an effective system for anonymous browsing, a free integrated VPN and a system for speeding up web pages (which compress pages before loading them). If we are tired of the classic browsers, we can try it without problems we will hardly be disappointed.
What is the best browser?
Obviously there is no absolute winner, but we can choose one of the browsers we have analyzed based on the most common needs of users:
Sporadic browsing: in this case we recommend using the browsers integrated into the operating system (therefore Edge and Safari);
Slow PC: we recommend using Mozilla Firefox or the browser integrated into the system;
Viewing streaming video and audio: we recommend using Google Chrome or Edge;
PC for anonymous browsing and to protect privacy: we recommend using Mozilla Firefox;
PC for social media and to view chats: we recommend using Opera;
PC with high potential for viruses: we recommend using Google Chrome or Mozilla Firefox with some extensions designed for security.
Conclusions
As you can see in many scenarios
Google Chrome is the browser we recommend the most
, but without detracting from the other browsers that in many scenarios will be able to give the right satisfactions without necessarily having to focus on a single choice.
For example, the policy to protect privacy and personal data undertaken by Firefox will certainly appeal to all users who fear a lot about these aspects and do not trust proprietary solutions such as Chrome or Edge.
Don't know how to change the default browser on Windows 10? Let's see how to do it in the guide
How to change default browser on Windows PC
.
Did the browser suddenly stop working? In this case we can proceed with the reset as indicated in our guide on
Come Ripristinare i Browser Chrome, Firefox, Edge
.
If we look for browsers with integrated VPN instead, we can evaluate the best programs in our guide to
Browser with free VPN included to open anonymous sites
.
Best browsers compared: Chrome, Firefox, Edge, Safari and Opera