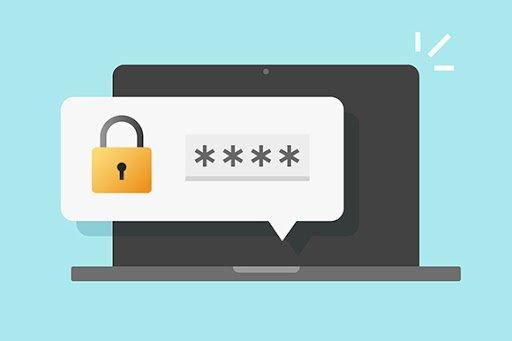 How to recover Libero password through the browser
If when you log into your Libero account to the Browser question "do you want to save this password?" Answers Yup or ok, then you can recover your password in a really simple and fast way. Depending on the browser you usually use, follow the steps explained below and recover the password for your Libero address!
See Mozilla Firefox:
Click on the icon at the top with the three horizontal lines and select Options.
In the menu that opens on the left click on Safety and then right on Logins saved.
In the window that opens, select the correct account and then click on Show password.
If you use Google Chrome you will need to:
Click on the icon with the three dots at the top left and select Settings.
On the page that opens, click on Password, scroll down the menu and locate the Libero account.
Click oneye icon and enter your PC password to view your account password.
Use Microsoft Explorer 11 or Microsoft Edge:
Click the keys Windows e R on the keyboard and in the window that opens type Control Panel.
Select in the new tab Manage credenziali and click on Web credentials.
Find the Libero account and click on the arrow below, locate the Password and click on Show.
Enter the computer password to view the account password.
If you use Apple Safari:
Open the browser, click on Pref Renze i went his Password.
Enter the password with which you log in to the Mac to view the list of accounts.
Select the account you can't remember the password for view it.
How to recover forgotten password from Libero with your data
If you have set up password recovery methods using a alternate mailing address or through a message on your mobile number, you can recover your password using these methods, by entering only some data. Let's see how:
Go to the Password Recovery page and enter your email address.
Click on "I'm not a robot" and continue following the instructions and entering your details.
Lost password from Libero mail: how to recover
If instead you do not have an alternate mailing address or associated mobile number to your account or if this data is out of date, don't worry! You can recover your password through another method. In fact, you simply need to prove that you are the owner of the account. Let's see how to do it together:
Go to the Password Recovery page and then click on Can't recover? Click here.
Click on Prove that you own the account and follow the procedure.
Fill in all the fields on your personal data and attach a front / back photocopy of your identity document.
How to change your password Libero mail
The login password is one of the tools that allows you to protect your inbox. Change it on a regular basis allows you to feel calmer. Once it has been edited, however, we recommend that you write it down in a safe place.
Log in to your Libero account with your email and password.
Click on Change password in the Account Management to change the login password.
In the Recovery data section you can also change the secondary email and mobile number.
Why change the Libero mail password?
A constant change of your security code is one of the most effective methods to prevent a possible free email password recovery! Here are just a few of the reasons why you should do this:
If it's been a long time since you last changed it (more than three months).
If you suspect that someone has managed to access your mail.
If you share your computer with other people.
If you suspect someone knows the secret question and answer you use to protect your account.
Important: If you change your password, remember to replace it also in the mail programs you use on your PC (eg Outlook) or in the Apps on your mobile phone and tablet.
Free frozen mail: beware of false communications!
We advise you to pay particular attention to the mail received, especially if you have ever opened suspicious emails who ask you to provide your password, personal data or credit card number to retrieve your "frozen" or "blocked" Libero email.
What is certain is that you must never release any kind of personal information! Here's everything you need to know:
Libero never asks the sending of personal data of any kind.
Do not download or open any attachments that you find in the message.
Do not answer and do not send any type of data.
If you have downloaded attachments or opened links do a virus check.
If you have received spam cancellale.
If you have provided your password, change it now.