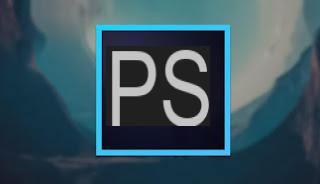 Today, photographs are mainly taken with phones, for which many photo editing and photo editing applications are available. Those who want to do something more with photos than just automatic effects, therefore professional level manual retouching, must obviously use
Adobe Photoshop
, certainly the
best graphics and photo editing program available
which, however, has a not insignificant cost (varied thousands of euros, even if it is possible to use it as a subscription).
Those who do not intend to spend a lot of money on the Adobe product can still choose from some good ones
free graphics programs alternative to Photoshop
, often much less difficult to use and with which we can do practically the same things, from simple editing to more elaborate effects.
Free photo editing programs
There is no shortage of alternative programs to Photoshop, but it is advisable to choose only those that are updated regularly, that have simple tools to use even for amateurs or that have a good community behind them, so that they can immediately ask for information in case of difficulty or in case we need it. of a specific function present in Photoshop.
Adobe Photoshop Express
The first alternative photo editing app we can try comes directly from Adobe and it is
Adobe Photoshop Express
, the free and lightweight version of Photoshop downloadable exclusively from the Microsoft Store.
This app offers all the basic tools integrated and is presented with an ease of use very close to smartphone apps. Among the most interesting features we find the tools to improve photos and apply easy retouching to photos, as well as crop them, rotate them, flip them, illuminate them. Obviously it's not like using the paid version, but it can be just fine for novice users with such a program.
If, on the other hand, we are looking for the free Adobe commercial program without limits and without using any crack, we recommend that you read our guide
Download Photoshop for free on PC and Mac
.
GIMP
Among the best Photoshop alternatives that we can install on PC, Mac and Linux we find
GIMP
.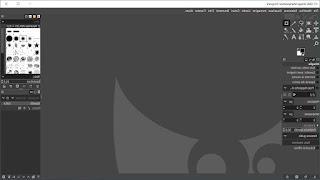 This program comes with a very simple interface to use and with all the photo editing tools just a click away, so you can easily edit each photo. Even the most experienced user will be able to move well between the plugins and filters available, although a period of adaptation is certainly required if we come from Photoshop.
To learn more we can also read our article
How to use GIMP: complete guide
.
Paint.NET
Another valid photo editing program to install on PC is
Paint.NET
, available for free download from the official website.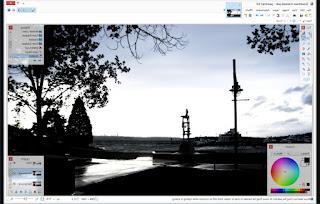 This program is similar to Photoshop but more simplified, keeping it professional. Paint.NET has nothing to do with the simple Paint pre-installed on Windows, as it can be used for simple and advanced photo editing. Those who find GIMP too complicated and those who are not graphics professionals will find in Paint.NET the perfect program for editing and retouching photos.
Xara Photo and Graphic Designer
Another Photoshop alternative program that we can try is
Xara Photo and Graphic Designer
, available in trial from the Magix.com website.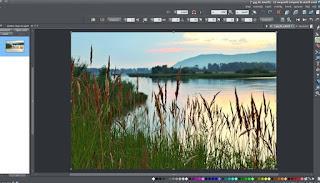 Xara Photo and Graphic Designer is a free alternative to editing programs to easily edit and optimize digital photos, even for beginners and amateurs. With just a few clicks you can turn your photos into funny paintings or caricatures and there are options for quick optimization, to apply photo effects, make collages and panoramas.
Altre alternative a Photoshop
In addition to the programs seen above, you can use other valid alternatives to Photoshop, such as those recommended in the following list:
Chalk, already reported in the article on best programs for drawing on PC, less known than GIMP, but easier to use.
Affinity Photo is a new program for Mac only graphic design that could become Photoshop's biggest competitor in the future (right now it's in beta by invitation). According to the manufacturers, Affinity Photo is better than Photoshop because it is much faster even when working on rendering, multi-layered layers and high-resolution effects without slowing down your computer. It will certainly not be free when it is released in its final version because it is a program aimed at professionals.
Autodesk Pixlr can be used as a web app on PC and Mac and is really powerful and simple to use, with tools to turn your photos into works of art. There are all the basic photo editing functions: cropping, rotation, collage, contrast modification, lighting, focus and blur and then lots of photo effects and editing options. Pixlr will not be an alternative to Photoshop for professionals, but it remains one of the most powerful and intuitive for those who want a fast solution of great quality.
MyPaint, best free program for draw by hand on the pc and paint with the mouse.
Funny Photo Maker is the best photo editor to enhance pictures and make photos more fun, with options and tools to apply artistic effects, photo filters, decorative frames, funny templates and various other things. other editing tools. It supports the most popular image formats.
PhotoPad Image Editor is a simple photo editing program with a remarkable set of features and support for all image formats, with basic editing tools, photo effects, photo tools and various other things.
InkScape is a free graphics program for creating vector images.
Blender is a free 3D graphics program, very complex and powerful.
PC Image Editor is a simple free PC program for beginners or even professionals who want a tool to edit images and personalize photos with minimal effort. The super-intuitive interface offers many editing tools and options such as filters, rotation functions, color and image adjustments just to name a few
PhotoPad Image Editor is a simple photo editing program with a remarkable set of features and support for all image formats, with basic editing tools, photo effects, photo tools and various other things.

For Windows 10 only
we also mention applications as lightweight alternatives to Photoshop:
Photobooth Pro
PhotoEffects
SuperPhoto Free
These can be downloaded directly from the Microsoft Store or by using the browser to open the links and install them on all computers with associated Windows 10.
Conclusions
To edit photos on a PC we don't necessarily have to rely on expensive programs such as Photoshop: if our photo editing needs are occasional we can very well rely on one of the programs seen in the guide, sure to be able to edit any photo without spending a single euro.
If we want to edit the photos online we suggest you read our article
Photoshop online and other web-apps to retouch photos and edit images
.
If, on the other hand, we want to edit the photos directly from the phone, we suggest you read our guides
Best App to Edit Photos on Android
e
Best App to Edit Photos on iPhone with Filters and Effects
.
Best Photoshop alternative graphics programs, free