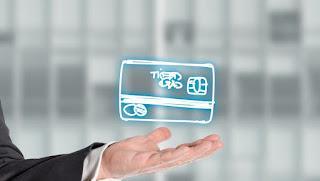 Many people do not provide their credit card or ATM data online due to the risk of fraud that can be encountered, despite all the security methods currently available for e-shopping and for managing virtual money.
If we are still tied to this reverential time frame for online credit cards, in this guide we will show you how to overcome this fear by relying on
virtual credit cards
, i.e. credit cards not physically available (no plastic card so to speak) but which have all the data normally required by a credit card, that is
card number, expiration date and control code
(CVV or similar).
In the guide we will show you only the virtual credit cards offered for free, although in many cases to access them we will still have to create a current account or sign up for a banking service (which could still have monthly or annual costs).
Best virtual credit cards
These cards can be used to sign up for free trials of the various streaming services (without ever depositing a single euro) or recharged (by bank transfer or other methods) to make online purchases. They behave like gods
prepaid credit cards
, that is, it is never possible to go below the € 0 threshold, so as to avoid most of the financial problems associated with the online use of any real credit card.
Virtual card ING
One of the best virtual cards that we can use in the city is offered by the online bank ING.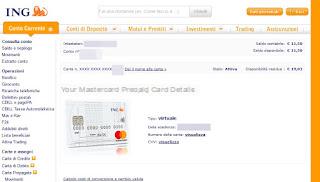 To be able to use it, all we have to do is sign a contract for the
Orange current account
and thus obtain a virtual card with a Mastercard circuit. The card can be used for online purchases but can be associated with PayPal and Amazon without any problem, so as to always keep spending under control.
The card can be recharged directly from the ING current account, transferring the amount we want to keep above and paying a small commission (1 € for each transfer, with the first 3 free annual transfers).
The card code, the expiry date and the CVV2 can be requested directly from the ING home banking page, which will send them (via SMS) after passing the security check.
HYPE
Another very famous and ready-to-use virtual credit card is offered by the HYPE service.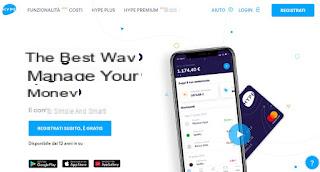 By subscribing to the HYPE Start account we will have a virtual prepaid operational card available after a few minutes from sending the documents and the signed contract, with which we can immediately make online purchases also thanks to the support of the Mastercard circuit.
The virtual card can be recharged by bank transfer from any other current account or postal account or at a tobacconist's, by communicating the reference code.
The card can also be used physically for purchases in stores and shopping centers (POS), even if it gives its best when used as an online virtual card (always accessible via a dedicated app).
HYPE has minimal operating costs (in fact only for refilling in tobacconists) and is the ideal choice for young and very young people (minimum age 12 years).
Revolut
Another very efficient and secure service for obtaining a virtual credit card is Revolut.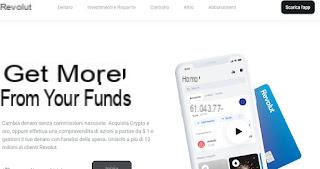 By opening a Revolut account (it takes just a few minutes) we will be able to manage a virtual credit card associated with the account, useful for buying online at well-established figures and to be associated with PayPal or the Amazon account.
The card can be reloaded by transfers from other accounts and, again through the app, we can always keep the weekly and monthly spending under control, so as to have maximum control over the money we want to keep on the virtual card.
Cashback is also one of the most popular functions, which allows you to receive back a part of the money spent in specific points of sale or shops.
YAP
If we are looking for a free and virtual credit card designed for young people, we can try the YAP service.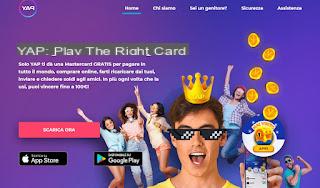 Opening an account is really very simple and, once the login credentials have been obtained, the virtual card will be accessible from the official app, so that it can be recharged by bank transfer or by transfers from other YAP accounts.
Everything about this app is aimed at making young people happy: a cashback system is provided (fill the chest with gold coins according to use) and it is possible to pay contactless using the NFC of the phone, so as to transform the virtual credit card in a "physical-like" card (actually it is our smartphone that allows contactless payment).
Satispay
If we mean
goodbye to the old virtual credit card mechanism
, we can replace it with a managed account like the one offered by the Satispay service.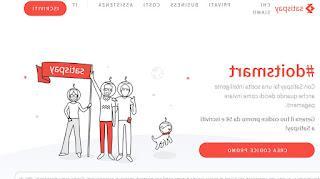 Satispay offers a limited balance account with which you can pay in partner shops, top up your mobile phone, pay bills, pay fines and F24s for the public administration without having to waste time with virtual credit cards, since all payments are conveniently managed via the app.
With Satispay you get a fixed budget and at the end of each week the budget is reset to the default value, whether it is a loss or a profit: all transactions are managed by associating a current account with Satispay, so that you can always keep weekly shopping under control (ideal for young people).
We talked about Satispay in depth in our guide
Satispay: how to pay in stores and online without a credit card
.
Conclusions
The virtual credit cards that can be used in the city are not numerous but they hide undoubted advantages for anyone who uses them: we can buy online without having any physical card and we can benefit from all the free trial periods provided with streaming services and apps; with this card we can also buy online safely and with effective spending control, as already seen in our guide
Safer online payment systems for shopping
.
If we are also looking for cheap and easy to manage current accounts even online, we refer you to reading our in-depth analysis on
Best current accounts to activate online
.
Do we want to send money via smartphone app? Just follow the tips in our guide
Send money with Android or iPhone in the fastest way
.
Best free virtual credit cards