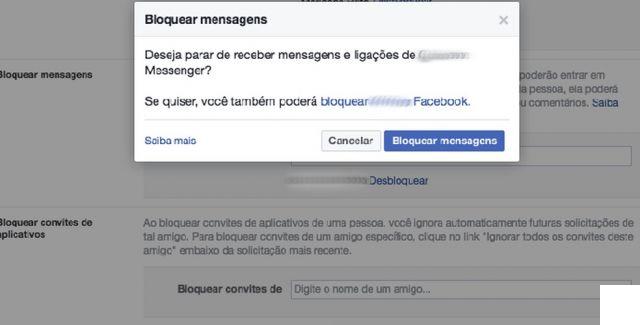 ---
Index
How to block private messages on Facebook

Smartphones and tablets
computer

How to block messages on a Facebook page

Smartphones and tablets
computer

How to block Facebook messages in the mail

Smartphones and tablets
computer

How to block messages on Facebook to non-friends
How to block private messages on Facebook
If you have the need to block private messages on Facebook, in the next chapters I will show you how not to allow a user only to send messages or how to completely block his profile using the Facebook app for smartphones and tablets or via the computer.

Smartphones and tablets
computer
How to block messages on a Facebook page
On Facebook pages, you can enable the ability to receive messages to respond to requests sent by users. If you no longer have the possibility to reply to these messages and you want to convey the requests to other tools, you can decide to block messages on the Facebook page. In the next paragraphs, I will show you how to do this on smartphones, tablets and computers.

Smartphones and tablets
computer
How to block Facebook messages in the mail
Whenever you receive a message on Facebook, it is possible that one will arrive email notification. If you receive a lot of Facebook messages, it can happen that the inbox can be flooded with several notification emails. In this regard, you can disable the receipt of these e-mail messages by interacting directly from the Facebook settings, both via smartphone and tablet and via computer.

Smartphones and tablets
computer
How to block messages on Facebook to non-friends