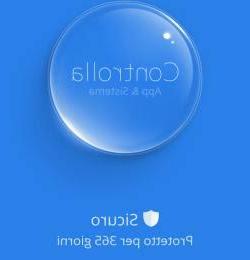 Safe Security is one of the best antivirus for Android smartphones and tablets that protects the system, even in real time, from dangerous apps.
The Google Play store is controlled enough by Google, but not so much that it keeps us 100% safe from malicious applications.
As written in the article on antivirus for Android, however, those who use the store with common sense, if they are not really unlucky, should not take too many risks and can even do without an antivirus.
What makes this Safe Security an important and useful app is not so much its main antivirus function but the fact that it is a multi-use tool to address all the security risks of a smartphone phone.
I refer, in particular, to the
problems of theft and loss and protection of private data
and sensitive stored in applications such as Facebook and Whatsapp.
Safe Security
(installed by millions of users) is a
single application
that addresses these issues effectively, works very well and is worth installing on any Android smartphone, be it a Samsung Galaxy, HTC, LG, Nexus or whatever.
Then go to the Play Store and download
Safe Security
.
Once the app is downloaded, open it and immediately tap the button
scan
in the center of the screen. This way you can check all installed apps for viruses, Trojans, vulnerabilities, adware and spyware. After scanning and correcting any problems found, you can do the
SD card scan
. The function is found by tapping on the dots button at the top right in order to be sure that there are no malware or viruses in memory. Note that virus protection remains active in real time. If you feel comfortable enough not to take these kinds of risks, you can
disable real-time protection
in the settings.
The second interesting feature of Safe Security is the
cleaning from unnecessary files
.
Finally we come to the most useful functions:
the search phone, the applock and the phone call blocker
.
These are all things you can do with specific apps, collected in Safe Security in one easy-to-use tool.
That of the
Find your mobile
allows to locate our Android smartphone. This function is useful for finding your lost or stolen mobile phone or, at least, to prevent those who find it or those who stole it from spying on our data. If someone tries to enter the phone by mistaking the password 3 or more times, the application will take a picture so that we know who this person is.
This feature is similar, a little more advanced, to the one already included in every Android smartphone in the Android Device Manager.
Blocking unwanted calls
it is useful for not receiving calls from certain chosen numbers. To add blocked numbers just go to the Blocked List and tap the +. Safe Security will remember calls received from these numbers.
Applock
finally it is used to block access to more private applications such as Whatsapp, Photos, Facebook or others of your choice. These apps are then protected by a sequence to be drawn with the finger.
In another article we have listed a few
app to block applications from opening on Android
and Safe Security is among them.
In the application settings there are other useful tools. You can set up a scheduled scan, for example once a month, to check installed apps, you can activate safe browsing to protect the browser from malicious sites and activate the cleaning of private content. Eventually, with Safe Security, you will feel more comfortable using your smartphone on the go, better preventing data security risks.
Not surprisingly, Safe Security was in the past also one of
10 top free apps for Android
.
Guide to Safe Security, the Android app to protect private data on your mobile