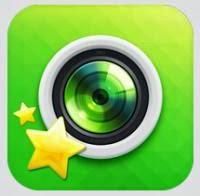 The mobile phone is really convenient for taking pictures anywhere and at any time, quickly, to capture funny moments or unrepeatable images. The problem is that when it comes to Android smartphones, the default application from the phone manufacturer is not always the best possible. If, therefore, we have a Samsung Galaxy or a Huawei and the photos are blurry when there is little light, or they take slow or are not offered many special effects to improve the image, then you have to find some alternatives.
And if we also want to have the possibility to make changes to the photos, perhaps using filters or special effects, directly from the camera or immediately after the shot, then it may be worthwhile.
change the camera app and use a better one
.
In this article we see
the best camera apps for Android smartphones to take more beautiful photos with your mobile and with more options
.
1)
Camera MX
is clearly one of the best applications for taking photos with a high resolution Android smartphone, which also allows you to take photos on the go or Live Photos and which also includes immediate retouching tools.
2)
VSCO Cam per Android
is an extraordinary application, a great success on the Apple Store, very powerful even on Android smartphones to take professional photos with your mobile and edit them immediately with its post production functions.
3)
Photoshop camera
is the official Adobe app released in 2020 that allows you to take photos easily with filters and effects. The app interface is similar to most other camera apps, with shutter button, icons for adjusting settings like aspect ratio or flash, and a shortcut to switch between the device's front and rear cameras. The three-star icon to the left of the button opens a scrolling menu for quickly selecting filters. After taking a photo, you can tap the camera roll icon to the right of the shutter to view the photos you have taken or import them from Adobe Lightroom.
4)
Bacon Camera
is the app for professional photographers, where every setting is manual. The Bacon camera allows you to adjust shutter speed, ISO and white balance and manual focus, all within an intuitive interface that replicates the layout type of DSLR cameras. The downside is that the app is only compatible with some smartphones, the more powerful ones with Snapdragon processor.
5)
Candy Camera
, an exceptional app for taking even more beautiful photos on Android smartphones, one of the most popular on the Google Play store.
Candy Camera was described in another article as a better app than Retrica for photographing with effects and filters.
6)
Prisma, the app to turn photos into works of art
, to take artistic photos.
7)
Camera zoom fx
is another popular photography app for
Android
, with filters and effects and the inevitable features like HDR. The application is recommended for those who want something less basic, those who want more control, those who want real-time filters, those who want to take burst photos and adjust the white balance. Camera ZOOM FX allows you to do all of these things, although some of the features require the paid premium version.
8)
Open Room
, again for Android, it is recommended for those with an older smartphone because it is light as an app and full of features often absent such as shooting RAW photos.
9)
Camera 51 (Android) is the app to find the perfect shot and take automatic selfies
10 )
Pixtic
is for those who want to have some fun with filters and manual controls on their phone's camera, to create images for Instagram or simple photos to remember. Another interesting feature of Pixtica is its GIF Recorder for creating GIFs with filters.
11 )
AfterFocus
, the app, very powerful, for those who want to create the "bokeh" effect in which the background part of an image is blurred.
12 )
Camera 360
is a super popular free app for many years, which allows you to take photos using wonderful filters divided into categories such as HDR, Retro, Sketch, colorful and magical in color (only one color in the photo, while the remains in black and white) and within these categories are the number of filters to choose from. All filters are fully adjustable so you can change their intensity.
13 )
Cymera
, free for Android smartphones, is another camera application downloaded by millions of people, which has all the options to add filters, to do photo editing, create collages and with lots of effects to improve photos.
14 )
A Better Camera
is a '
ottima app gratuita per Android
which can be used to take normal, HDR, Panorama, group photos and with Continuous, self-timer mode. The camera interface is very simple and easy to use, with accessible functions. You can touch the viewfinder to focus, change photo settings such as exposure, white balance, focus, flash, ISO, etc. It also allows you to remove unwanted objects from photos, take clear photos at night and record videos.
15 )
LINE Camera
is one of my funniest photo apps to use, the perfect middle ground between simple and complex, absolutely and completely free. This application is
a camera
which allows you to take optimized photos without having to configure anything.
There are many
built-in filters
similar to Instagram and each filter can be further adjusted by changing brightness, contrast and saturation. Line also allows, with the buttons in the foreground and without having to search in internal menus: to view the grid, to take photos by touching the screen, to resize the photo on the fly before each sharing, to put the self-timer quickly, to deactivate the sound, see the level of height of the frame and of
take multiple shots
. You can then add frames to images, over 100 possible, add stamps to photos, such as small icons, use brushes to add colors and other types of effects and even
write text on photos
. There are over 100 types of fonts to choose from, you can change the color of the text, adjust its size and place it where you want.
16 )
Cameringo
is a non-free app, which costs 3 Euros, very rich in functions with filters, DSLR controls, functions to shoot without being noticed, close focus, HDR and much more.
17 )
Google's Fotoscan app to scan paper photos
and bring them to your phone in digital format.
18 )
Google Camera for Android
is l '
official app of Nexus and Pixel smartphones
, also available for other models, very stable, easy to use, with advanced features such as panoramic photos, lens blur, auto HDR and 3D photos.
Unfortunately the app has been withdrawn from the Google Play store, so you have to use different download sources like APKMirror.
Other applications to try are:
HD camcorder for Android
HD camera
In other articles, to complete the speech, I remember:
App to edit photos on Android
Best App to Take Selfie Photos on Android and iPhone
App to take RAW photos with Android
Using the right app, we can then follow the guide on how to take better and not blurry photos with the smartphone, to become complete photographers.
Best camera apps for Android to take photos with your mobile