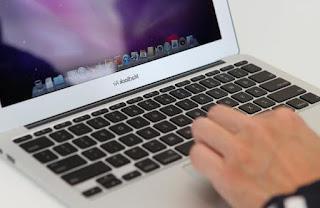 I finally had the opportunity to use a Mac and, talking to an experienced friend, at least because he has been using Mac computers for years, I was able to select
the best programs for Mac, free to download
because it is opensource software. In this list we see
the best 30
, trying to put at least one for each category of operations to be done on the computer.
The programs listed are all
free and free
, recommended by the main sites and magazines dedicated to the Apple computer, also correspond to the most popular and used by users all over the world and, I don't think I'm talking nonsense, they are absolutely
indispensable apps
.
1)
dropbox
I dedicated an article to DropBox in the past describing it as a 2GB virtual hard drive for online data backup and sharing. It allows you to
keep files synchronized between multiple computers
and always available on the internet. Thanks to the client to be installed, you can easily drag and drop files to share into the DropBox folder. Since DropBox is also an application for IPhone and a Windows program, it becomes a program to always have access to files both from other computers and from mobile phones.
2)
Show
This free program allows you to move and move Mac windows using the keyboard and key combinations and keyboard shortcuts.
3)
Franz
Franz is a very powerful program that allows you to combine the most used chats and messengers in a single window: Whatsapp, Facebook, Telegram, Skype and much more.
4)
The Unarchiver
With this small application, supplied without a graphical interface, it is possible to unpack practically any archive type file that exists. Once installed, it replaces the default extraction utility on an Apple computer, BOMArchiveHelper. With this program it is therefore possible
extract archives of RAR, ZIP files
, TAR, 7-Zip, Stuffit, CAB, MSI and even EXE files. The only format it doesn't support is ACE but I don't think you will find files of this type easily. In addition to being smart, The Unarchiver is also efficient. You can click on many files, both RAR and ZIP, unpack them together but unzip them separately, without creating confusion.
5)
Transmission
Those who want to download Torrent files from Mac can only use the best client developed specifically for Apple systems.
Transmission is the
Bittorrent client
, similar to the famous UTorrent, with a light and easy to understand interface, fast and that also allows you to share files on the Torrent network.
6)
AppCleaner
Although on Macs the procedures of
installation and uninstallation of programs
they are simple and immediate (just drag over the Applications folder to install while to uninstall you just have to drag the application to the Trash), there is always something left, some orphaned and useless files. They never give any problems but if you use Appcleaner to uninstall applications, everything is deleted. By dragging any program you want to uninstall into AppCleaner, all the files related to it are displayed and can be removed without leaving any junk on your computer.
7)
Skitch
Skitch is a program of
basic photo editing
which is a cornerstone of Mac programs. This is capable of saving images in JPG, PNG, PDF, BMP, TIF, GIF and SVG. Skitch is mostly used for simple and basic image manipulations like resizing, cropping, converting to other formats and other things. Due to its speed and lightness, it is preferred over many other programs that do much more but are more complicated for basic image editing.
For viewing and as a converter of image formats and basic editing you can also use the excellent
XNVIew
,
a kind of Irfanview
, even for Mac.
8)
F.Lux
F.Lux is the program that changes the brightness and color of the screen according to the time of day, in order to protect the eyes from blue lights and less strain the eyes in the evening. It is definitely an indispensable program for Mac and any other type of computer.
9)
VLC
The best program for watching videos on Mac is VLC, full of features, which reads any video and movie and which also allows you to open streams and record. VLC is the best video program on Windows, Linux and Mac.
10 )
State Menus
As I think we know well, Apple's IT philosophy is always "The less you know about this device, the better it is for you and especially for us". That's why the Activity Monitor on the Mac is hidden inside the Utilities folder and is by no means a handy tool. Generally, a Mac user does not care about how much free memory is available, how much CPU is used, temperature, network activity and other technical details because the hardware of these computers are very powerful and rarely have bottlenecks. With this addition to the menu bar, you can immediately monitor your computer's activity.
11 )
OnyX
OnyX is the best program of
Mac OS operating system maintenance
. It can be said that on a Mac there are no factors of instability as happens on Windows, but this does not mean that there are no bugs and that errors do not occur. When something seems to be wrong, Onyx should help fix it. It can also clean up log files and perform a series of automatic maintenance tasks to keep your Mac in perfect health at all times.
12 )
TeamViewer
I have often talked about this program as the best way to remotely connect to other computers and use them as if you were standing in front of them. TeamViewer allows you to control other computers from your Mac with an immediate and easy to configure connection.
13 )
QuickSilver
This is a famous tool for launching and starting programs with greater speed and productivity.
I don't know how to describe it in a few words, let's say that it does a lot of operations such as program launch menus, for file transfers, for sending mails, for manipulating files and many other things. Even if, said so, it seems that it does nothing new, it is recommended by everyone, experts and not, its use to use the Mac much better than before.
14 )
Bean
e
TextWrangler
These two are free programs for creating and editing text files. Bean also supports Word documents.
Excellent is also
Strawberries
as a program
similar to Notepad ++
to also write programming languages
15 )
Duplicates
This is a free program for
make backups
on the Mac. You can clone the disk and create a disk image to do a full recovery and to backup a Mac connected to the network.
16 )
Burn Energy Drink
This is the best program for
burn DVD on Mac and to create music CDs
without Itunes. Burn is really a simple application that also allows you to copy AVI files to make divx cds.
17 )
LibreOffice
is the program to have Microsoft Office on Mac and all its tools, the best thing is to use Openoffice with Word, Excel and Powerpoint, free and absolutely functional.
18 )
CCleaner
Ccleaner is the famous Windows program, now also for Mac, to delete obsolete files from your computer and keep it free from junk.
19 )
Alfred
With this program that integrates with other apps, you can improve the usability of your Mac by creating shortcuts to perform actions and applications using quick gestures.
20 )
Handbrake
To convert video files, Handbrake is the program to use, free and that works with practically any format even on Mac, especially for converting DVDs to video files.
21 )
Etrecheck
This is a maintenance program to fix general problems on Mac, which does a system scan and provides a summary report that you can post on the support forums. EtherCheck also detects the presence of adware in other malicious software.
22 )
Simplenotote
This is one of the best free apps for writing notes and texts on a white paper, free from distraction and organized.
23 )
Itsycal
: This program adds a small calendar on the menu bar, which is very convenient to have.
24 )
Skype
is the most used program for making VOIP calls and chatting in the world, from Microsoft.
25 )
IINA Media Player
IINA is arguably one of the best media player apps you can use on the Mac, regularly updated, which supports almost all existing video formats. Other features of the app include playlist support, TouchBar support, subtitles and then it can also act as a client for streaming online content from sites like YouTube.
26 )
Pages
, Numbers e KeyNote
These three Apple programs are now free to download and use on Mac.
Pages is a word processor like Word (not at the same height)
Numbers is an Excel-like program for creating spreadsheets (but definitely inferior)
Keynote is a Powerpoint-like program for creating (decent) presentations.
27 )
Simple Recorder
On Mac, to quickly record audio from the microphone, it is better to use this program instead of Quicktime.
28 )
Spark
While the Mail program for receiving email on Mac works well and is updated often, Spark is an alternative client with a more beautiful interface and the ability to work with Gmail, Outlook.com and any other email provider.
29 )
Backup Google Drive and Photo
This is the program to use to automatically synchronize the chosen files in Google Drive and to save all the photos of the Mac in Google Photos, for free and without limits (and best regards to iCloud).
30 )
iMovie, iWork e Garageband
These three Apple programs are free for Mac. IMovie is a video editor. iWork is the Office suite with Pages Numbers and Keynote (seen in point 26). Garageband is a program for mixing music.
31 )
amphetamine
is a small free application that allows, when you want and with a single click, to keep your Mac awake, without going into energy saving.
32 )
Feedly
is the best feed reader for Mac, to follow the news from all blogs and newspapers.
33 )
Cyberduck
, the best of the programs for FTP transfers.
34 )
Helium
, an alternative video player to VLC, with floating windows.
35 )
iGetter
, a great download manager.
36 )
Keepass X
, the best program to manage passwords
37 )
TinkerTool
, to access hidden Mac settings.
38 )
Coconut Battery
, to check the battery status.
All programs for the Mac can be found and downloaded
, free or paid, from
Apple Mac Store
.
Finally, I remember that I had, in the past, talked about 30 free games to download and install on Mac.
In another updated article, the list continues with
the 100 best and free applications for MacOS
Best Mac must-have programs to download for free