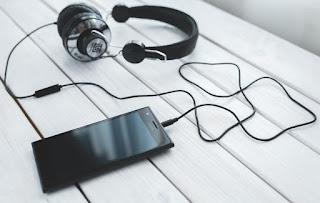 When we buy a new smartphone most of the time we focus on the more "visible" technical features such as the size of the display, the resolution, the speed of the operating system and the quality of the camera, completely ignoring the audio sector. For those who want to listen to music and want to get superior sound quality will often be disappointed by most of the smartphones on the market, some even very expensive.
To avoid taking any smartphone with poor sound, in this guide we will show you which ones are
best smartphones for audio and music listening
, showing you the features to check when choosing a new smartphone and the inevitable buying guide, so you can immediately know some models we can buy among those available on the market.
Best smartphones for music
For audio-wires it is relatively easy to realize if a smartphone is excellent from the audio point of view; for novice users or those who do not understand anything about music or sounds it can be very difficult to understand what to observe in the technical data sheet of a smartphone. We read below the characteristics that a smartphone suitable for listening to music must have and the products that we can view for purchase.
Technical features
The characteristics that we must observe to get good audio from the phone, even when we play music (both from the integrated speakers and from devices connected via wire or via Bluetooth) are:
Stereo speaker: a smartphone for audio-wires has a double speaker for the reproduction of sounds and songs, so as to be able to benefit from stereo listening complete with a "sound box" due to the body of the device (appreciable if you place the phone on a table or on a wooden surface).
DAC: the DAC is the audio chip dedicated to the conversion of sounds from digital to analog. If the DAC is well made, the sound of the speakers is more lively and engaging. The DAC is also essential for high quality reproduction via 3,5mm Jack cable (where provided).
Wired audio standard: to be able to play all the compressed audio formats currently available, we will have to check if the chosen smartphone has support a DTS: X Surround, Hi-Res, LDAC e Dolby Atmos, in addition to the classic Dolby Digital. Of course we won't find all of these standards, but let's make sure that at least two of those listed are supported.
Standard audio wireless: the Bluetooth connection is essential to carry high quality audio wirelessly; in order to maintain the perceptible quality via wire, we advise you to check that the standards are supported aptX, EnhanX aptX (or E-aptX) e aptX HD. Obviously the headphones or earphones used must also support the same standards, otherwise we will not get the maximum audio quality.
Audio file: in addition to streaming music (possibly in subscription, so as to always have the highest quality) we will have to make sure that the smartphone supports AAC files, FLAC files and Ogg Vorbis, which currently represent the best in terms of audio quality. We avoid if possible the use of MP3 files, unless they are high bitrate (320 kbps).
Before proceeding with the purchase, therefore, it is advisable to consider these characteristics and avoid, if possible, the phones that pretend to be suitable for music but do not even have a feature of those listed above.
Buying Guide
After seeing the features to be observed on a smartphone dedicated to audio, let's see together the best models that we can buy online on Amazon, so as to have excellent after-sales support and decidedly competitive prices.
The first phone with excellent audio performance that we can try is the
Sony Xperia II
, available on Amazon for less than 450 €.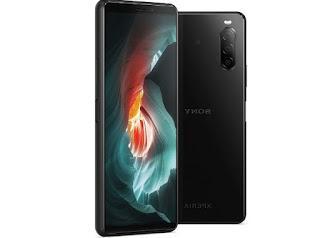 On this smartphone we find a 6-inch SuperHD screen, OLED-type screen technology, octa-core processor, 4GB RAM, 128GB expandable internal memory, 3600mAh battery, stereo speaker speakers and Android 10 operating system.
Another smartphone with powerful sound is undoubtedly the
ASUS ROG Phone 3 Strix
, available on Amazon for less than € 800.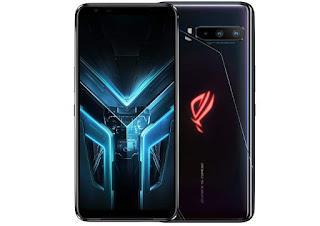 This smartphone has a 6.59-inch screen, 8 GB RAM, 256 GB of internal memory, dual SIM with support for 5G networks, USB Type-C socket, 6000 mAh internal battery, enhanced speakers with audio booster, triple rear camera 64 MP and Android 10 operating system.
Among the high-end phones with a top-level audio sector we certainly find the
Samsung Galaxy S21 Ultra 5G
, available on Amazon for less than € 1200.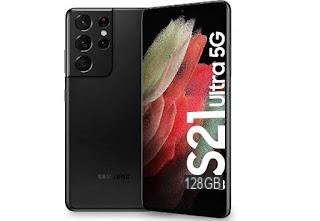 This Enterprise version smartphone boasts a 6.8-inch display, 2X Dynamic AMOLED screen technology, octa-core processor, 128GB internal memory, 12GB RAM, 5000mAh battery, Dual SIM + eSIM system, Integrated audio booster, technology support Dual Bluetooth and Android 10 operating system.
Another premium range phone with an excellent audio sector is the
Apple iPhone 12 Pro Max
, available on Amazon for less than € 1300.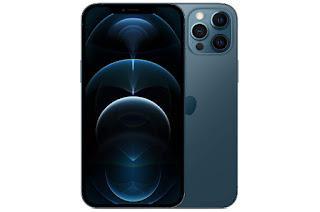 This phone boasts a 6,7-inch Super Retina XDR display, 12MP Pro camera system, A14 Bionic processor, 12MP TrueDepth front camera, enhanced speakers for calls and music, 128GB internal memory and iOS operating system.
Conclusions
If we listen to a lot of streaming music and want the highest quality in terms of sound performance, by choosing one of the models proposed above we will obtain extremely satisfying results, with clean, rich and engaging audio. Many other high-end smartphones have the same characteristics shown in the guide but we have decided to show you the ones that, from the point of view of sound performance, have most satisfied customers.
Obviously, these smartphones must be accompanied by quality headphones, as seen in our guides
How to choose quality wireless headphones
ee
Best alternative Bluetooth headsets to Apple AirPods
.
If the audio of our smartphone is not as satisfactory as we had hoped, we can read the suggestions proposed in our guide
How to improve the sound of wireless headphones (PC and smartphone)
, so as to find a valid solution to our problems related to audio or music reproduction.
Best smartphones for audio and music listening