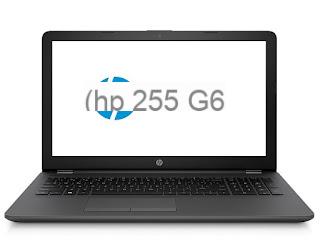 Technological evolution has inevitably also involved laptops (or notebooks as they are often called) leading them to be increasingly thinner, increasingly silent and increasingly lighter, partly sacrificing some components (which have been reduced in size or have literally disappeared. ). Among the components that have suffered most from this technological progress, the battery certainly stands out: always considered removable, now the batteries in modern laptops are very thin and physically integrated with the motherboard, so that they cannot be easily replaced by the user ( technical welding work is required). Fortunately, it is still possible to find laptop models with removable battery, so you can replace it in case of wear or to be combined with a spare battery in case of very long journeys.
Let's see together the
best laptops with removable battery
which you can still buy online.
In this guide we will point out the laptops still equipped with a removable battery, a rarity considering that now all new models focus on aesthetics and slim design, leaving no room for the possibility of replacing the battery personally. In any case, we always check the information that Amazon provides regarding the battery, so as to avoid taking a laptop that may not have a removable battery but from the photos this detail has not re-emerged (we recommend that you always check the website of the manufacturer of the chosen laptop. and to check on Amazon if there are spare batteries available for the chosen model, so as to have a definitive answer and thus focus only on models with removable battery).
Our advice is to take advantage of it as long as there are manufacturers willing to make laptops of this type: in a few months or years all laptops will be hybrids (tablet-notebook) and then the battery will be integrated inside, thus putting an end to the era of laptops where it was possible to replace the internal battery if damaged, worn out or simply to have a spare battery.
If the "removable battery" component is not so important to you, then we can also take a look at the features we have recommended in choosing a laptop (with well-defined parameters) and some of the best models available on the market in the last period by reading the guide below.
1)
HP 255 G6
One of the cheapest laptops you can buy with a removable battery is the
HP 255 G6
, available here ->
HP 255 G7
(400 €).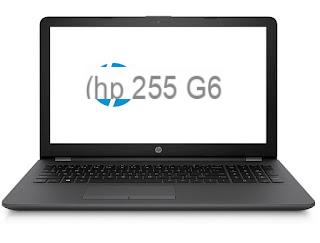 The laptop comes with a 15.6-inch screen with 1366x768 pixel resolution, a processor with built-in AMD graphics card, 4GB RAM, 256GB SSD, Dual Band WiFi and DVD burner. The laptop is sold without an operating system (we will have to install it ourselves) and the removable battery guarantees an autonomy of 9 hours.
2)
Asus VivoBook
If we are looking for a laptop with a modern design but which still allows the battery to be replaced the best model we can have is the
Asus VivoBook
, available here ->
Asus VivoBook
(269 €).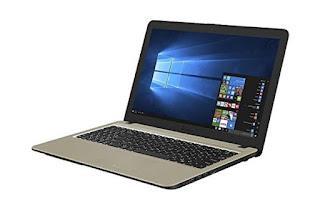 This beautiful laptop offers a 15.6 "HD LED display, Intel dual Core N3350 64-bit processor up to 2,4Ghz in turbo mode, 4GB RAM, 500GB Hard Disk, Windows 10 Pro pre-installed, 3 USB ports, HDMI port, Reader microSD and DVD burner The battery is removable and provides a capacity of 4 and a half hours.
3)
HP 255 G7
A good laptop with good performance and a nice design is definitely the
HP 255 G7
, available here ->
HP 255 G7
(540 €).
This G6 family laptop features 15.6 inch HD resolution display, high energy saving 4GHz A64 2,6bit Amd processor, 4GB of 4MHz DDDR2133 RAM, 500GB hard drive, 3 USB ports, one HDMI port and Windows 10 Home operating system. Also on this laptop the battery is removable and offers an autonomy of 10 hours and more.
4)
HP Pavilion x360
Another very powerful laptop with numerous modern features is the
HP Pavilion x360
, which we can view by clicking on the link available here ->
HP Pavilion x360
(599 €).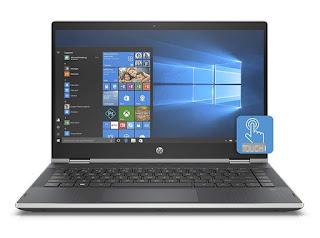 This laptop features a 14-inch WLED Touch display (we can use it as a large touch screen), latest generation Intel Pentium Gold 4415U processor, 8GB RAM, 128GB solid state drive (SSD), B&O PLAY audio with dual speakers, active touch stylus pen included, and pre-installed Windows 10 operating system. Like all models recommended in this guide, the battery is removable and has a duration of about 10 hours. A feature of this notebook is the ability to rotate the screen 360 degrees so that it becomes a tabletop tablet or a classic tablet, simply by turning the screen completely.
5)
HP ENVY x360
We can savor the maximum evolution of HP technology by focusing on the laptop model called
HP ENVY x360
, available here ->
HP ENVY x360
(899 €).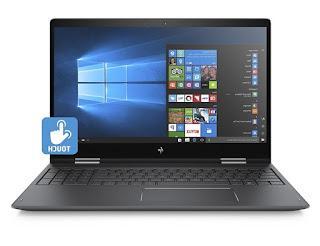 To a modern and attractive design, HP has combined a FullHD Touch screen with 15.6-inch WLED technology, a latest generation AMD Ryzen 5 2500U processor, 8 GB of RAM, 256 GB of solid state drive (SSD), Audio Bang & Olufsen with HP Audio Boost and dual speaker technology, Active Stylus Pen included, and pre-installed Windows 10 operating system. Other interesting features are: Dual Band WiFi, 3 USB 3.0 ports, an HDMI port and removable battery for about 10 hours of autonomy. Even this model we can rotate the screen 360 degrees freely to make it a powerful tablet or transport tablet, especially with the screen completely flipped.
If instead of a classic notebook we are interested in hybrid models (convertible tablets) we can read the dedicated guide available below, where we will find the best models that we can buy online to save money.
Best laptops with removable battery