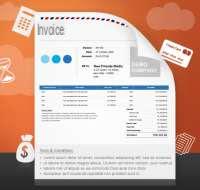 Freelancers or IT service providers may find an alternative to the classic sheet of paper to issue the invoice. Without spending money on expensive and complex accounting and billing programs, you can rely on a few websites they provide
"cloud" applications for managing and issuing invoices
. A billing software may not be limited to the creation of a single invoice but also to manage transactions, late payments, taxes and other financial relationships.
Searching for web applications that can also be used too
by signing up for a free account
let's see
the 10 best online billing software to manage, create, issue, send and print invoices
.
1)
Invoicera
is an app to create invoices and quotes.
The program, only online, is certainly professional but can be used for free to manage relationships with up to 3 customers, for 10 different products.
2)
Invoice-o-matic
it works without registration, free and free even if it does not allow the printing of the invoice created.
3)
Invoicely
is an extraordinary online service capable of managing customers and creating personalized invoices easily and free of charge, with no limitations except in the presence of the brand on each invoice.
4)
SimpleInvoices
offers free billing software that you can use to write and print invoices as well as send them.
5)
Wave
is an excellent complete accounting and billing service, free of charge and geared towards small businesses, entrepreneurs and freelancers.
6)
Invoicy
is a free website to generate invoices and receipts and then save them as PDF, link or send them by email, which does not require any registration. You can simply visit the website and start creating the invoice by writing the data.
7)
Hiveage
has a free account limited to only one invoice each month.
CurdBee is still the easiest software on this list, to manage payments on a website that is always accessible from any computer used, without installing any program.
8)
Siwapp
is a '
open source web application
to be installed on the computer for invoice management. Siwapp is my favorite. The interface is completely customizable and works from the web browser as you can see in the demo made available on the main site. The best part is that you can automate the creation of invoices on a periodic basis, with a unique serial number every time. The print function allows you to convert invoices into PDF format. The only problem is that a little knowledge of web technologies is required for installation, because you also need to install Apache, SQL Server and the PHP interpreter.
9)
Zoho Invoice
is a simple and elegant service for generating online invoices, where users can choose and customize billing templates to their liking. If time saving is the top priority, Zoho allows you to create new invoices with a single click starting from previously compiled estimates or quotes, with the company logo. It is also possible to monitor and track expenses and use other tools such as the currency converter. It is possible to import customer information from standard formats such as Outlook Express and Zoho CRM. The free version is limited to one project, per 5 client.
9 Bis) Zoho also offers an immediate free Invoice Generator, usable on the page
https://www.zoho.com/invoice/invoice-generator.html
.
10 )
Invoiced
is another web app to create online invoices without registering and quickly. You can also insert a logo on the invoice and each label can be changed and translated into English. Unlike MinuteBill, Invoicd allows you to send invoices via e-mail or download them to your PC in PDF.
11 )
Invoice24
it is a completely site where you can create and manage invoices online. The free account allows you to generate up to 15 invoices per year. In addition to invoices, you can also create estimates and view summary reports of your business.
12 )
The Invoice Machine
is another website where you can register for a free account and set up a management software to create professional invoices. Unfortunately it is only in English and, in the free account, it allows you to send a maximum of 3 invoices per month.
13 )
Invoiceto.me
it is not a management program but a
web application to create online invoices to print in PDF
. Compared to the others, this provides a sheet in which each field can be modified and, therefore, translated into the city in every point. However, the invoices are not saved online and you have to download them on your pc.
14 )
Free Invoice Creator
free tool to send simple invoices for free.
15 )
Online Invoice Generator
is a nice convenient site for creating invoices quickly, which supports various payment methods such as Paypal.
16 )
Slimvoice
is a web application that comes with an invoice sheet only to be filled in, modified and printed.
17 )
Shopopify
offers free billing software that is a bit complex, but which does not require a Shopify account and which you can try with a demo.
18 )
Invoice.to
is a site where you can fill in, write and print the invoice, without registration or account to register.
In other articles I remember:
- Free business management programs, CRM / ERP, accounting and finance
- Best Excel templates for financial operations and accounting
- Best free accounting and management programs.
Create free online invoices and sites to manage billing