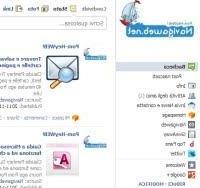 Facebook fan pages
are now standards for all those who want to promote an activity, a product, a brand, a company or to publish news focused on a public figure or an artist. Their purpose is very important because, since Facebook is used by many people, with a page you can create a real one
contact portal to communicate
with all interested parties who may be potential customers of a company or a product, supporters, readers and onlookers. What may seem less simple is to customize the page, make it different from the others, monitor statistics and connect it to external analysis or promotion resources.
In this post we see the
best applications for Facebook pages
to customize and manage a company page, which allow you to
communicate better
and reach the audience of people who have clicked on "Like", encouraging participation and saving time in publishing new content. The list is quite long and most of these applications require a subscription.
As seen in another guide,
create fan pages on Facebook
it's very simple and free.
1)
Facebook Apps and Tabs
is a tool to brand your page on Facebook using app integrations and tabs, customize the page, add third-party content tabs, and add social media links to showcase your online presence. Tabs can be added to integrate online services or platforms such as Flickr, Twitch.tv, Twitter, Vimeo, YouTube and it is also possible to create an "HTML tab" to post any web content such as an event page or the latest news.
2)
Iframe Apps Facebook
is another application to create static and personalized Facebook pages. This suite allows you to use numerous tools to engage customers, keep track of engagements and online sales and also to sell your products using Facebook pages. You can add an HTML tab (like Facebook apps and tabs) to add any web content and quickly customize the page.
3)
Pagemodo
is a tool for managing the company page on Facebook, which allows you to customize the page, add and manage custom cards, design and schedule posts, create and manage a variety of marketing campaigns. It offers predefined templates for creating cards, supports adding store locations and maps, and creating a showcase to sell products, all within cards. I like his "Recommended Posts", which help find content for your target audience.
4)
Woobox
is another superb suite of tools to personalize your Facebook page by integrating social media content and channels into tabs. You can also create more engaging contests and coupons, giveaways, surveys, quizzes and posts.
5)
AWeber
is a well-known email marketing service that supports Facebook pages and allows you to create an email campaign for customers or fans and allow them to register directly from the page.
6)
Hey
is another email marketing tool for creating and managing advertising campaigns, sweepstakes and quizzes.
7)
Mailchimp
has gone from an email newsletter tool to a full-fledged marketing platform, which allows you to add an email subscription form for followers on Facebook.
8)
Shortstack
is another campaign management tool for company pages, to create contests, forms, giveaways, hashtag campaigns, landing pages, quizzes and many other campaigns.
9)
SurveyMonkey
is a well-known online survey tool to create Facebook page polls.
10 )
TabSite
is another application for creating contests, managing coupons, creating and displaying photos and videos, and integrating social media platforms.
11 )
Wishpond
is a marketing tool to create and manage contests, landing pages and generate socially engaging content to increase followers.
13 )
MobileMonkey
is an app that allows you to manage the Messenger account of a page, so you can automatically reply to messages and send messages and updates to fans.
14 )
buffer
is a tool for creating engaging Facebook posts, scheduling posts, interacting with your communities, and analyzing results.
15 )
Shopify
is one of the most used online shopping platforms in the world, which allows you to sell products by adding a Shop tab
16 )
dlvr.com
is a social network management tool, which also allows you to automate the publication of content directly from the RSS feed of a blog or site.
17 )
Fanpage Karma
Fanpage Karma is one of the best management suites for a Facebook page, useful for planning, creating and publishing posts on multiple social channels from a single interface.
18 )
HootSuite
is one of the most famous social media marketing managers.
19 )
Post Planner
helps plan posts for maximum results, allowing you to post at different times for each social network.
20 )
Socialbakers
is a statistics app to measure the strength of the Facebook page and optimize the contents.
21 )
Bigcommerce
is an e-commerce platform for creating online stores that helps sell directly on Facebook pages.
If you liked it, don't forget to become a fan of the
bestresourcesnow page
Best applications to customize Facebook pages