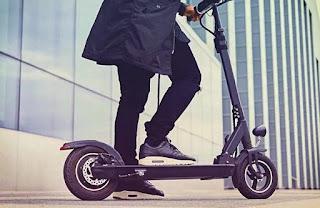 In cities that are increasingly chaotic and full of cars, it may be a good idea to focus on more advanced mobility using a small electric motor, two wheels and a small handlebar: we are talking about electric scooters. Widespread in the countries of Northern Europe and Switzerland (where it is not uncommon to see businessmen aboard electric scooters), these small means of transport allow you to reach any part of the city without using the car or bus and they have the necessary autonomy to be able to push only when really necessary.
In this guide we will show you in detail
which electric scooter to choose
among the leaders of the sector (Segway and Xiaomi) which laws must be followed when you are on these vehicles e
what characteristics they must have
, so as to avoid the purchase of substandard products or with a battery that lasts 5 minutes.
The electric scooter is not intended as a toy to be given to children: it is a real means of transport and allows you to pass even in pedestrian areas (with due caution) and in restricted traffic areas without any problem.
In the following chapters we will show you first of all what the american law says about the use of electric scooters, what characteristics it must have and which models it is preferable to buy in order not to have surprises.
Electric scooter features
Before choosing a new electric scooter, let's make sure that the following features are present, so as to avoid the "rip off" scooters if we want to buy one in a shopping center or in an electronics store.
Autonomy: all models on the market have lithium batteries, but we must make sure that it is large enough to guarantee at least 25 km of autonomy.
Charging times: a good electric scooter must be ready and snappy in less than 5 hours of charging; Since we will often use this vehicle to go to work or to reach it after getting off a train or bus, it is advisable that you have a charger that is convenient enough to carry in your bag and to use during working hours.
Lightness: an electric scooter weighs much more than a classic scooter, but it must keep a weight light enough to be able to carry it when folded; all models weigh between 10 kg and 20 kg.
Braking system: in order to stop a vehicle that exceeds 20 km / h, a good braking system must be present, to be activated with the appropriate lever (as on bicycles) or by pressing on the pedal or on the rear wheel cover. On the scooters we find both disc brakes (more effective) and drum brakes, as well as regenerative braking systems (which slightly recharge the battery during braking).
Power: the electric motors used on the scooters have a power ranging from 250W to 500W (there are also models with higher power but they are illegal); we choose the models with more power only if we live in a city with many climbs and with variable slopes.
wheels: even the wheels of the scooter offer different performances according to their size and their tread; there are models suitable on the flat (therefore very fast) and models suitable for overcoming small slopes and climbs (therefore with better acceleration).
Maximum weight supported: Modern electric scooters easily hold up to 100 kg in weight, but a lot also depends on the materials used and the weight of the vehicle. Only the most expensive and heavier models support people up to 140 kg.
We always check the technical information sheet of each model and make sure that the most suitable characteristics are present for us, for the city we live in and for the distances we have to travel.


Best electric scooters
After having seen the characteristics and laws to be respected with the electric scooter, let's see together some models for sale online on Amazon, choosing from the best brands on the market. We anticipate that, in order to buy a good scooter, the cost is around € 300-400 for models complete with everything; for the top of the range even € 1000 is spent.
The best electric scooter model we can buy at the moment is the Xiaomi Mi Electric Scooter Pro 2 (500 €).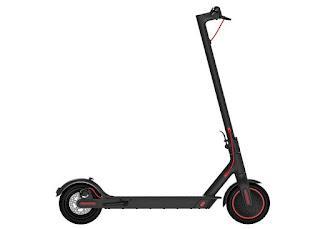 This electric scooter boasts 40 km of autonomy, is very light (only 14,2 kg in weight), has a maximum speed of 25 km / h (adjustable via speed selector), an integrated display, a double braking system and supports a person with maximum weight of 100 kg.
We have also talked about the Xiaomi scooter in our guide to
Best innovative and technological Xiaomi products to buy online
.
Alternatively we can focus on the Ninebot by Segway (€ 599), cheaper but full of interesting features.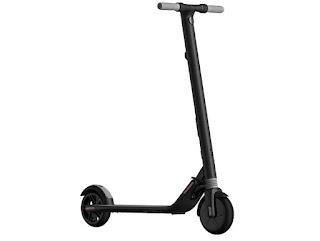 Il
model MAX G30LE
shown above has a range of 40 km, is very light and compact (only 12.5 kg in weight), has a front and rear LED light, Cruise Control system (automatic speed), LED display with all vehicle information, Bluetooth connection with smartphone and electric brake with anti-lock system, much larger wheels (10-inch.
If we do not want to focus on the top of the range in the sector or are looking for an alternative right away, here are some electric scooters that we can view:
Xiaomi Mi Electric Scooter Essential (299 €): cheap and light;
Ducati PRO 1 Plus (€ 299): the Ducati scooter, suitable for all uses;
urbetter S1 PRO (€ 319): suitable for all slopes, with transport bag included;
And twow Booster V (€ 1252): the most expensive and powerful scooter around!
However, we advise you to focus on Xiaomi and Segway
to have devices that are fast, practical to use and at the right price.
Conclusions
City micro-mobility has never been more relevant than it is now, with state incentives on scooters and institutions pushing for electric scooters to travel short distances without any effort. Obviously when the battery is exhausted we will have to pedal like any other scooter, but with the right precautions we will always arrive at the workplace without running dry!
Since the autonomy of the scooters is limited, we will have to combine them with other means of public transport; to make it easier for you to move, we recommend that you read our guide
Find roads and route options in Google Maps
.
If, on the other hand, we want to listen to music during the scooter trip (we always pay attention to background noises to avoid accidents!), We can read our guide to
Best alternative Bluetooth headsets to Apple AirPods, for smartphones and iPhones
.
Best electric scooter: Segway or Xiaomi?