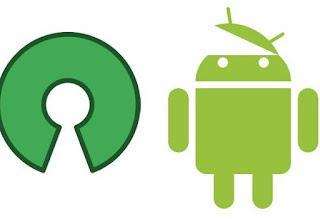 Android is an open source operating system, meaning that the Android software code can be used by other developers and can also be modified.
Le app Open Source
they are appreciable and preferable over the others because they are not born for commercial reasons, because they do not have a company behind that earns money from their use (at least not directly), because
they have no advertising
, why
respect privacy
and why they are
free to be used for free without limitations
, even for commercial purposes.
While we have seen, in another article, the best open source programs for PC, on this occasion we discover the
20 best open source apps for Android
that you can
download both from the Google Play store
, both from another store called
F-Droid
, who specializes in listing
only and exclusively open source applications
.
Theoretically, using all these apps to carry out the main tasks of the phone, you can really boast of having a cell phone almost
completely made of open source software
.
1)
DuckDuckGO
is the app to search the internet while protecting privacy in a private way, without searches being tracked and recorded to be exploited for advertising purposes as Google does.
2)
Muzei is the best app to have a different wallpaper every day on Android
to which I have dedicated a specific article in the past. Thanks to the fact that it is open source there are numerous plugins and extensions that can be added to Muzei to make sure that the selection of wallpapers comes from different sources such as Instagram, Flickr and the NASA website.
3)
KDE Connect
is the app that Linux users (even those who use Ubuntu) use to integrate and connect the PC to the Android phone.
4)
VLC for Android
is among the most popular apps ever, as well as VLC Mediaplayer is also the most used open source PC program in the world.
Its ability to play any type of movie and video makes this application one of those to always have on any device.
5)
Signal Private Messenger
is a free and open source app that allows you to exchange messages between users in a completely private and encrypted way, impossible to intercept.
Signal is also a VOIP app for making untraceable phone calls.
6)
K9 Mail
it is perhaps the most efficient e-mail client for Android, compatible with all types of e-mail accounts, although perhaps not the simplest program or the most beautiful to look at (as is Gmail).
7)
Open Manager
e
Amaze file manager
are two open source apps for Android to browse and manage files in the phone memory.
Both apps are also able to browse files from a PC connected to the same wifi network and connect to files saved in online space such as Google Drive and Dropbox.
8)
Kiss Launcher
is an app to change the interface to the Android phone, open source, which focuses not only on simplicity, but also on lightness to keep the system fast to respond.
9)
QKSMS
is the open source app to manage, read and send SMS from the Android mobile, very good and alternative to the Google Messenger app.
10 )
Clipstack
is the app to manage copy and paste notes on Android, that is, to store the copy and paste history and be able to use them when needed, perhaps to write recurring messages or do research.
11) The apps of
Simple Mobile
they are all open source, including the phone book manager, App Launcher, Calendar and music player.
12 )
Maps.Me
it is instead an app to use for maps and the navigator, based on the free Open Street Map maps.
Another alternative to open source Google Maps is
Osmand
.
13 )
Open Room
is the free app to replace the standard camera with an open source one that is constantly developing and improving.
14 )
Wifi Analyzer
app to check the quality of wifi networks detected by the phone.
15 )
Orbot to surf the internet with TOR
and be completely anonymous and untraceable.
16 )
Telegram
, the open source Messenger app that has many more features than Whatsapp.
17 )
Kodi per Android
is an open source app.
It is a media center app to centrally view movies, videos, pictures and listen to music. Kodi is completely free and open source, although it performs better on Android TV boxes rather than smartphones.
18 )
Phonograph
is one of the few open source apps for music, with Material Design interface, themes, Last.fm integration, tag editing, playlists, widgets and more. Shuttle is another great open source app. Both should get you where you need to be for your personal music collection.
19 )
Barcode Scanner
, the most used app for scanning QR codes, is open source.
20 )
Keepass Droid
, open source and free app linked to the popular
Keepass program to manage internet account passwords
21 )
Lawnchair Launcher
is an open source app that looks a lot like Pixel Launcher, with more features. It supports icon packs, can resize icons, has background blur mode and many other customizations.
The Launcher, very light and minimal, works really well.
Top 20 free open source apps for Android