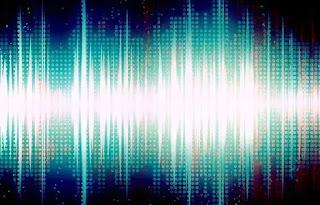 The best sound effects can be found surfing the internet and there are all kinds, for all tastes.
Not only sound professionals but also all of us can download sound effects to use them as cell phone ringtones, as message alerts, as Windows sounds or to mix them with music through one of the easy free programs for DJs.
In this article we first see three of the best sites where to find and download real sound effects, grouped by categories, to be listened to and, if necessary, to download the sound for free in mp3, wav or, for some, aiff file format.
Then, the search moves on many web pages with a single sound effect usually activated with a single button;
these sounds are absolutely fun and all to listen to
.
Turn on the computer speakers and good listening.
The best sites to hear, find and download free sound effects on the internet
I'm:
1)
Flash Kit Sound FX
is one of the best websites to download free sound effects.
The site has over 7000 royalty-free (unlicensed) songs available for download.
You can search for sound or noise manually or browse different categories, such as nature, transport, musical instruments, cartoons, industry, electronics and many more.
For each sound there is information such as length, quality and size and you can preview the sound effect before downloading it.
2)
Soungle
looks like an audio effects search engine with a mega library of noises and sounds to download.
3) The site
Free Sound Project
it is less organized but I recommend using the TAGS page to recognize the categories of sound effects to find.
4)
Soundjay
, clearer and more beautiful, it allows you to listen and download sound effects and noises of all types in mp3 or wav format, organizing the database into categories.
5)
Soundbible
is a wonderful collection of sounds, noises and well-organized audio clips with which to search and find all sorts of sound effects and to be able to download them freely.
6)
FreeSFX
offers several free sound effects to search through the internal search engine or by browsing the various categories.
7)
Find Sounds
is absolutely
great for finding the sounds you want to hear and download
, thanks to a huge database for an almost endless series of sound effects organized into categories and easily searchable.
The sound effects that can be found in these sites are therefore the sounds of animals, the sounds of cities, exclamations of people, music loops, drums, famous effects of the films, atmospheres from home, natural sounds of the sea, of forests, of woods , mountain, wind, birds chirping, robotic and electronic sounds, noises of industry and means of transport such as trains, cars and planes, sports celebrations, crowd noises, musical samples, clicks and beeps, the telephone, the recorder , the typewriter, fire and water and many other genres.
8)
Freesound
is a great search engine for WAV sounds and sound effects that can be used for Windows or any other purpose.
9) Funniest sound effects are those
human
di
AudienceSounds
where you can find the sounds of the expressions of a man, a woman, a child or the crowd.
The noises are above all applause, clapping, crying or laughing, coughing, the sound of someone vomiting, the effect of surprise or fear and much more.
10) In another article there are
other famous sounds and phrases from films also in your language
or foreign, with various audio clips and mp3 and wav files that can also be used as ringtones for mobile phones.
11) Intense and atmospheric sound effects, soft, ambient, with rain, melodies to fall asleep and hypnotic sounds to escape the mind also reported in the article on
sounds to relax, music to concentrate, fall asleep or wake up
.
12 )
Sounds of nature and environment
you can hear them from some websites listed in another article.
13 )
Pacdv
is a site with a few hundred high quality sounds that can be saved and downloaded as audio files.
14) On the site
Coffitivity
can be heard in continuous playback i
sounds of a coffee bar
and a study is reported that these types of noises are ideal for stimulating creativity.
15) The website is at
savethesounds.info
it's a real one
sound museum
of the old electronics.
The sound effects repeat in a loop and can also be activated simultaneously.
Among the most mythical sounds there are: the old telephone, the stereo cassette, the Tamagotchi, the floppy disk player, the video recorder, the CD player, Windows 95, Pacman, the analog TV, the typewriter and many others for a total (for now) of 27 voices preserved in the Museum of Sounds.
16) One of the best sites to download sound effects is called
SoundSnap
where you can really find everything in a very well organized way and without the risk of getting lost in the immense database.
The site divides the sounds into categories and sub-categories so you can instantly recognize what you need.
Everyone can upload their own sound effect to the site with the upload function, in order to feed the database.
Unfortunately, while listening to all effects is free, the download is limited to 5 per month and if you want to download more, a paid subscription is required.
17) On the site
BFXR.net
there is a video game sound generator, fully customizable via levers, filters and mixers.
18 )
SoundsPlanet
is another very complete sound search engine where sounds can be downloaded for free in MP3 format.
19 )
AudioMicro
has about 2.000 free sound effects of good quality.
20 )
Soundjay
has many completely free sound effects that can be downloaded without registration.
21 )
Soundgator
is another site with free sounds to download.
22 )
Freeloops
has a lot of sound effects that you can download for free and without registration.
23 )
Looperman
, with many free sound effects divided by categories.
24) Yes, they can
listen to animal sounds on Google
directly with a search.
25 )
freeSound
with about 100 free sound effects to use and download.
26 )
Write down
, with a collection of 10000 sound effects in mp3 or wav.
27 )
OrangeFreesounds
, a list of sound effects, music loops and other sounds.
28 )
Freesoundeffects.com
with different categories of sound effects
29 )
Blastwave fx
a huge collection with tons of sounds to download and hear and use freely.
30 )
Mediacollege.com
categorizes hundreds of effects in wav format.
32 )
Soundscrate
are 30 categories of sound effects free to use for any purpose and without a license.
33 )
99Sounds
many sounds to download.
34 )
Halloween
to find scary sounds.
35 )
Gameburp
includes wav and ogg sound files.
36 )
Acoustica
different categories of sounds to listen to and download.
Other sites are:
37 )
Partnersinrhyme
38 )
SalamiSOund
39 )
Airbornesound.com
40 )
Soundgator
41 )
PachD
42 )
DEusX.com
43 )
Dramaticpublishing.com
44 )
Boojiejack
45 )
SOundBank
46 )
ARchive.org
47 )
MyInstants
is one of the most stocked sound effects sites on the internet, with a search bar and a big button for each sound effect just to press.
For Windows 10 and 8 only
, there are some
applications with sound effects
, where just press the button to hear the sounds:
-
Scary Sounds
contains many scary sound effects: screams, laughter, sinister noises, monster cries and so on.
-
Star Wars
, with the space effects of Star Wars.
-
Toons
, featuring the sounds of Looney Toons characters.
-
Star Trek
-
Fart
, with the noises of ... farts.
To listen to sound effects from your mobile we have at least these two applications:
-
iButtons
, the best free app for
iPhone and iPad
with sound effects, including sounds, movie phrases and more.
-
100 Sound Effects
is the mobile app
Android
to hear various types of sound effects.
After duty,
let's move on to pleasure
and we have a lot of fun pointing out some
really fun sites featuring a single sound effect
.
These web pages are pretty hard to find on Google so if you know any others, I'd be happy if you share them on this blog.
Inception button is a big red button with a very powerful sound
Instant Rimshot
This is very popular and very well known, a big red button to press to listen.
Sad Trombone
The typical sound of bad news or defeat at a game, the sad trombone.
Emergency Yodel
A cheerful song in English, useful to cheer you up when you feel sad ...
Mister Nice Hands
And this is the best ever: Pull my finger and see what effect I have on you!
A respectable petophone to simulate the sound effect of farts (can you say in a blog scuregge?)
Nelson haha
Perfect to use when some co-worker makes a fool of themselves or does something funny, the laughter of Nelson, the Simpsons character, hits and hurts.
Drama Button
The sound of a 70's film-style dramatic moment, when the moment is salient and doubtful.
That's right!
Perhaps a character from American TV shouts HYIOOOOOOO and everyone is happy.
Finally, the best of all, the site
Moments
makes a collection of many buttons to press to play a particular sound or noise, including those seen above and many other different ones.
In a previous article we had seen the best sites to play drums online.
Sound effects, sounds and noises to download and listen to