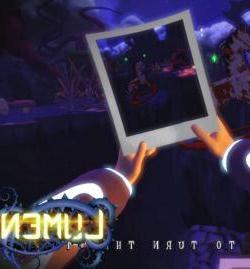 Since there are still those who enjoy playing with the computer and not only with the Playstaion or with the mobile phone, fortunately, there are still many free games, even of high level, that can be downloaded on Windows PC, Mac and also on Linux systems. In this article we see what I consider the
10 best titles, all free games that you can download and install on your computer
without limitations, tricks and rip-offs.
Starting from number 10, let's try to make a ranking of the most recent
best free games
of the kind "
Indie
"ie independent developers and not part of large production companies
10 )
Boson X
is a fast paced physics-based action game in search of the elusive X boson inside a huge particle accelerator. The game is based on reflexes and you have to be very quick to move. The game is available for multiple platforms, Windows, Linux and Mac OS, as well as iPhone and Android.
9)
SCP - Containment Breach
is a scary free survival horror game for Windows PC. Each game is different from the last, and you can never know for sure what may happen. The events of the game take place in an SCP Foundation containment site. It is played alone, in the dark, with the aim of finding clues to understand what happened. The trailer is really nice to give you goosebumps.
8)
Save The Date
is a very special and strange game, which can be downloaded with a 17 MB download for Windows PC, Mac and Linux. Save The Date is presented as a game of friendship, stories, hope and destiny and is set in a restaurant. It is a kind of interactive visual novel where you have to make choices to influence the story and see one of the possible endings. Unfortunately it is only in English.
7)
Spelunky Original
One of the most successful games of 2012 and 2013 was Spelunky, a non-free platform game for PC and other platforms. Spelunky, however, is based on a free game released a few years ago that has much older graphics, but offers the same gaming experience. Spelunky is a game based primarily on exploring caves with treasures to find and villains to fight. The original Spelunky can be downloaded and installed for free for PC at Spelunkyworld.com.
6)
Nitronic Rush
Anyone who wants a new car racing game that is both reckless and space-saving can download and install Nitronic Rush on Windows PC and all for free to make the most space racing possible. The game is in 3D with Tron-style graphics, very fast, where you jump, fly with your wings and push yourself to the maximum using nitro.
If you are willing to pay for the special Survive The Distance version, you can also play online multiplayer.
5)
No More Room in Hell
is a first person game of the horror genre, where you have to fight against zombies. The game must be played in cooperative mode for up to 8 players for single-player mode to be too challenging. The maps are dynamic and you can play to survive or to reach a goal. When you are bitten, you do not die immediately, you can still heal or see yourself become a zombie and kill others. The game for Windows is free and available on Steam. The trailer is really nice and worth seeing.
4)
Tales of Maj'Eyal
is a free RPG game with top view and retro-game graphics.
There are turn-based combat, tactics and warrior training that has to go around the open world in search of riches and powers.
3)
Cry of Fear is a scary horror game
, incredibly beautiful, which I have already described in a dedicated article and which I really recommend going to download, as long as you don't have a faint heart.
2)
The Dark Mod
is a game for Windows and Linux PCs of the "Stealth" genre born as a mod of Doom 3 and then became independent and award-winning. The game takes place in a dark and dark environment and you play as a thief who must avoid guards, traps and different types of creatures by using his equipment, analyzing and controlling the environment. As you can see from the trailer, it seems incredible that such a great game is free.
1) Finally, to find all the best Indie games of the moment to download and play for free, the best site is certainly
Itch.io
, with a very rich catalog where anyone can publish their game.
BONUS:
Journey to the Center of Hawkthorne
is the 8-bit game that is played by the protagonists of the American TV series "Community" in episode 20 of the third series, which also aired in the city in 2013. For those who have seen the show, a game to try.
Download the top 10 "Indie" games for PC all free