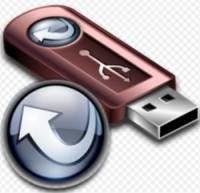 Among the
better ways to use a USB stick
there is to put inside the most useful programs in a portable version, so that you can use them on any computer without installations. If you want it is also possible
fill the USB stick with games, so that you can play even on computers that do not allow you to install programs
and for
take your favorite games with you
so you can
play from any computer you want to use
(Windows).
In this article we see then
the 10 best portable games
that can be played
from a USB stick
, without installing them, but starting them directly.
In practice it is
open source games
, therefore completely free,
that you just need to download and then start to play
. If you copy the file to the USB stick, the game can be started from any computer to which that stick is connected.
Most of them just require you to put the Portable Apps program which has a ready-made portable games section into your USB stick.
1)
Assaultcube
is one of the best free shooting games for PC which is also available in portable version.
Already mentioned in an article on the best 3D games n first person open source, it can be downloaded in portable version from the Portable Apps site.
2)
Sauerbraten (Cube 2)
is another open source game of the shooter genre, with free-for-all challenges in the arena, similar to Unreal.
3)
Armagetron Portable
is the portable version of the best Tron inspired motorcycle crash racing game. The futuristic bikes run straight and draw walls in their trajectories trying to make us crash into the opponent.
4)
Hedge Wars
is one of the best turn based games similar to Worms where you shoot once by one. It is a true open source clone, almost identical to the original game.
5)
FreeCiv portable
is the free clone of one of the most popular video games of all time, Syd Meyer's Civilization. You can therefore play FreeCiv even from a USB stick on any computer without doing any installation.
An entire article has been dedicated to this game explaining how to play Civilization for free with FreeCiv on PC and online
6)
Battle for Wesnoth
is one of the best turn-based strategy games you can download and play on PC, with an engaging storyline and fantastic music.
An entire article on bestresourcesnow is also dedicated to this game: Battles and strategy in the turn-based game, Battle Of Wesnoth, free for PC Windows Linux and Mac
7)
OpenTTD
is another historical management game that is the Transit Tycoon Deluxe clone. In OpenTTD you have to manage transport in the city and then build the routes for trains, roads for cars, naval routes and all public transport.
OpenTTD is one of the best transportation simulation and management games in town.
8)
SuperTuxKart
is a game similar to Mario Kart where you drive a car and challenge your opponents even by hitting them and throwing them out. 4 can also play on the same computer.
SuperTuxKart is one of the best Mario Kart type car wrecking games
9)
Solitaire cards
is a collection of over 40 card games to play on the PC.
10) To finish the list, on all USB sticks there must be the
MAME emulator to play old arcade arcade games
. You download the main program and then the ROMs and, without having to install anything, you can really play many games from this inimitable platform.
In addition it can also be used
Doxbox
to play old DOS PC games
If you know of other games to put on this list, let them know in the comments!
10 best USB flash drive games to play on any PC