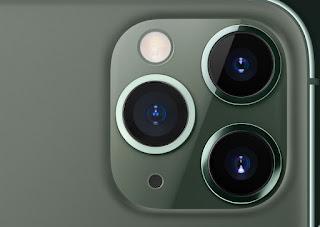 The most used method to take pictures nowadays is certainly the smartphone, also thanks to the simplicity of use, the ease with which it is possible to share the photos taken on social networks and the numerous filters and effects available to make each shot unique. . However, taking pictures with any smartphone on the market is very different from taking pictures with a smartphone equipped with a good sensor and quality optics: we will be able to immediately perceive the goodness of the shot and our shares will be even more successful, precisely because the photos will be perfect and without artifacts even in the absence of filters.
Choosing the smartphone with the best camera is not easy: there are parameters to be carefully considered when we open the technical data sheet of the phone, focusing on the elements that concern the rear camera and the front camera. Below we will show you immediately which parameters to evaluate and which smartphones are worth buying if we particularly care about the photographic sector.
In this guide we want to find out
smartphones with the best camera
that you can buy today, so as to combine your ability to capture every moment of your life with a high quality lens.
Smartphone camera features
Smartphones that have excellent photographic skills should have most of the features listed below; they don't necessarily have to have them all, but at least the first 5 must absolutely be present to be able to distinguish themselves from normal smartphones with inexpensive photo sensors.
Multi camera: now all smartphone models on the market have more rear cameras (3, 4 or even more). In order to process a high quality shot, each camera captures the same subject in various ways: for example, one camera captures the image in color, another in black and white, still others by combining HDR and various improvements. The smartphone brings together all the shots automatically, creating (in a few fractions of seconds) photos with brighter colors and truly exceptional contrasts.
Photographic sensor: the quality of the final shot also depends on the type of sensor used. If possible, we choose models with a 32 MP sensor or higher to always get shots full of details.
Optical zoom: more and more smartphones offer an optical zoom, which differs from the digital one because it is generated by the movement of the lens (which approaches and moves away according to our command). It is superior to digital zoom, because it does not spoil the image quality (although optical zooms on smartphones hardly have more than 3X magnification).
Image stabilizer: Optical Image Stabilizer (OIS) must be present to prevent photos from shaking, so that any hand movement can be fully compensated for.
Artificial intelligence: thanks to special dedicated chips, the phone is able to recognize the scenario in which we take the shot, automatically changing the parameters of the rear and front camera to always get a perfect photo. Really essential to be able to fill any gaps during the shot.
Shooting speed: another very important parameter is the shutter speed, that is the moment that passes from pressing the button on the screen to the actual taking of the photo. Times of less than a second are always a strong point.
Camera app: Even the default app used for the shots can make the difference between two identical sensors in everything. We try to focus on models that offer all the basic settings adjustable but that if necessary can also show the most advanced settings such as white balance, saturation, ISO and exposure.
Autofocus: the latest discovery in this sense is the laser autofocus, which allows you to focus the image using laser technology for aiming.
Color spectrum sensor (HDR): if the image is too bright or too dark, the color spectrum sensor will be able to make the colors of all the photos realistic, so as to always obtain perfect shots in all light conditions.
By checking all the suggested parameters we will be able to control the smartphone with the best camera by ourselves.
Smartphone with best camera of the moment
After having seen together the characteristics that a smartphone dedicated to photographs must possess, let's see together the best models that we can buy online, so as to orient our choice towards the smartphone that best suits our needs (including economic ones).
The cheapest photo phone we can buy is the
OnePlus N100
, shipped by Amazon for less than 150 €.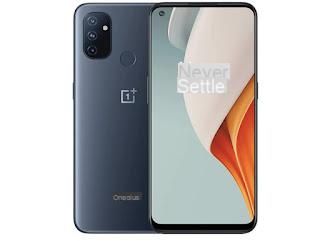 This phone features 6,52-inch HD + LCD display, 4GB of RAM, 64GB of storage, Triple Camera with artificial intelligence, 5000mAh battery, dual SIM support, 4G network support and Android 10 operating system. .
A great mid-range smartphone is
Xiaomi POCO X3 Pro
, shipped by Amazon for less than 200 €.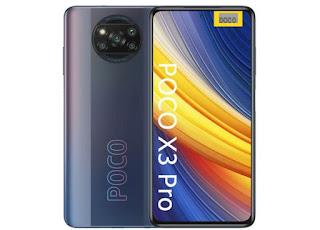 On this phone we find 6 GB RAM, 128 GB internal memory, 6,67 inch FHD screen, 120 Hz screen technology with DotDisplay LCD, Qualcomm SnapdragonTM 860 processor, 5160 mAh battery, 48 MP quad camera and MIUI operating system. for POCO (based on Android 11).
Another very interesting photo phone is the
realme 8 pro
, available on Amazon for less than € 300.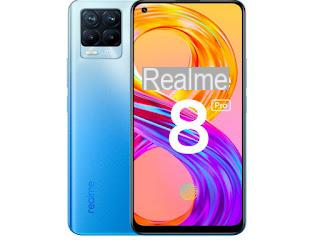 This smartphone features 108MP Ultra Quad Camera, 6,4-inch Super AMOLED Display, 50W SuperDart Charging, 4.500mAh Battery, Dual Sim Support, NFC Support, 8GB RAM, 128GB Internal Memory and System operating Android 11.
In the medium-high end of the market we can try the
OnePlus NORTH
, available on Amazon for less than € 400.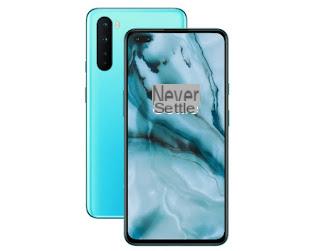 This phone boasts a 6,44-inch AMOLED-type display, 90Hz refresh rate, 48MP + 8MP + 5MP + 2MP rear camera, 32MP + 8MP front camera, 8GB of RAM and 128GB of internal storage, battery from 4100 mAh, OnePlus Warp charging technology and Android 11 operating system.
Always in the medium-high range of the market we can find a photographic phone like the
OPPO Reno4 Pro
, available on Amazon for less than € 600.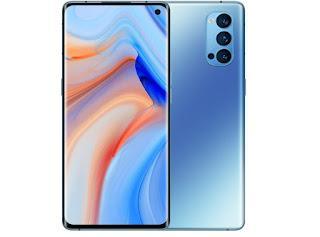 This smartphone boasts a 6.5-inch FHD + AMOLED display, 4 rear 48MP cameras, 12 GB of RAM, 256 GB of internal memory, 4000mAh battery, Fast charging, Dual Sim support, support for 5G networks and Android 11 operating system.
In the high end of the market we find very powerful and professional photo phones like the
Sony Xperia 1 II
, available on Amazon for less than € 800.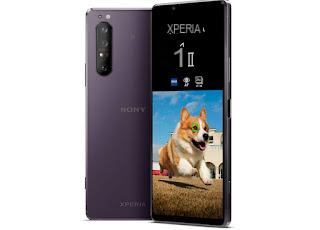 On this phone we find a 6.5-inch HD + OLED display, 8 GB of RAM memory, 256 GB of internal memory, Hybrid Dual SIM support, 5G support, 4000 mAh battery, triple 12 MP + 12 MP + 12 MP rear camera with artificial intelligence and Android 10 operating system.
Always in the high end of the market we could not forget the
Samsung Galaxy S21
, sold and shipped by Amazon for less than 1000 €.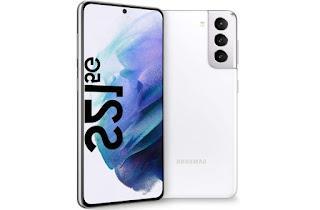 This phone boasts a 6.2-inch display with Dynamic AMOLED 2X technology, quad rear camera with artificial intelligence, 256 GB of internal memory, 8 GB of RAM, 4000 mAh battery, Dual SIM + eSIM support and Android 11 operating system.
If, on the other hand, we want to benefit from Apple's photographic settings, we must focus everything on
iPhone 12 Pro Max
, sold and shipped by Amazon for less than 1300 €.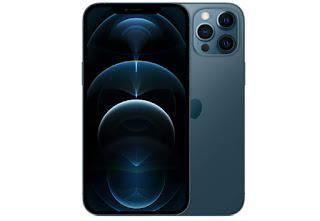 On this iPhone we find a 6,7-inch Super Retina XDR display, A14 Bionic processor, 12MP Pro camera system, 5x optical zoom extension, night mode, Deep Fusion and Smart HDR 3, LiDAR scanner for optimized AR experiences and portraits in Night mode and iOS operating system.
Conclusions
As we have seen in this guide, in order to take high quality photos we can spend less than € 200 for the cheapest smartphone in the category and go up to over € 1000 for the most complete smartphones, i.e. those that take the most beautiful and suggestive; we should not be surprised by the high prices, since quality from a photographic point of view (and not only) is paid.
If you want to change the camera app included in your smartphone to a higher quality one, we recommend that you read our guide to
Best camera apps for Android to take photos with your mobile
.
If, on the other hand, we wanted to save something on the purchase of a smartphone, we can always take into consideration the products recommended in our article on
The best smartphones at 200 euros
.
Smartphones with the best camera of the moment