Windows 7 is an operating system which, by its native setting, lends itself to even the most extreme customization of the entire graphic layout of the desktop including theme, buttons, program start menus and wallpapers.
So you can
change
even radically
the graphic style of Windows 7 by changing the theme
and adding tools and tools that revolutionize the behavior of the desktop, making it a different operating system than usual.
It is even possible
turn Windows 7 into Linux Ubuntu
(only from the point of view of graphical interface of course) and also
turn Windows into a Mac
, setting a graphical desktop identical to that of the new OX X Lion or simulating a future Windows 8
Below we see where to download the
best graphic styles for Windows 7
, to change the theme and give the impression of having a new computer.
First of all, as proof of the fact that Microsft itself focuses heavily on the customizations of its latest operating system, one cannot but bookmark the site where it is possible to download the new ones.
official Windows themes
.
Installing these themes is a matter of two clicks, one to download them, one to apply them.
There are beautiful graphic styles, with high-quality backgrounds that rotate and windows that color differently based on the theme.
For example, I found very beautiful desktops and themes like Arctic and Antarctica, Ireland, Microcosms and others.
You also recommend looking at the
Windows theme gallery
of the American page that has the most choice.
If you want to have one
more extreme graphic style
, which goes to
thoroughly change the Windows 7 desktop
, not only in the Aero effects, in the background and in the colors of menus and windows but also in changing the login and logout screen, program start menu and taskbar interface, you have to go to the site
Deviant Art
.
Deviant Art is the place where the best graphic designers in the world release their artistic experiments for free, with themes to be installed on Windows 7, absolutely safe, compatible and without errors.
While I always recommend creating a restore point before installing such themes (even to go back to the original Windows 7 theme first), these are the best visual styles for Windows 7 that change desktop theme and interface.
In particular, I recommend keeping an eye on the SkinPacks site.
1) Static 2.0
One of the best themes in this collection, inspired by Windows phone 7, comes with three different visual styles.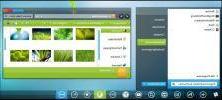 2) Mac OSX Skin Pack is a theme to turn Windows 7 into Mac.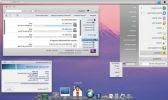 3) Maverick for Windows 7 inspired by Linux.

4) Ubuntu Skin Pack instead transforms Windows 7 into Ubuntu 11.04 Natty Narval with Unity interface and sidebar that replaces the taskbar.
There is also a version for Windows XP.

5) Like Minimal Reloaded

6) Artomate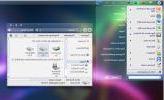 7) Glass Onion contains two styles with taskbar appearing from the top, bottom or left.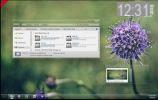 8) Grenade per Windows 7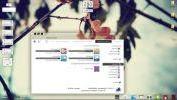 9) Windows 8 Skin Pack with wallpapers and implementation of some Windows 8 desktop functions.

Best Windows 7 graphic styles to change theme and desktop