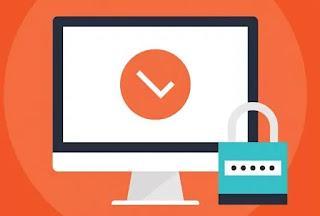 To block external intrusions on your computer
, the program to use is
the firewall
.
A firewall is software that
analyzes network traffic
, inbound and outbound and, according to some rules,
filters it by preventing or allowing the exchange of data
with the outside.
the Firewall program adds an additional layer of security above the Antivirus program, protects the resources of a computer or a private network, not only from intrusion attempts by other external people but also
preventing unauthorized programs from accessing the Internet
, to prevent any viruses or unsafe programs from spreading private information outside.
Although Windows 10 and Windows 7 include a built-in firewall that blocks incoming traffic and intervenes when a program asks to download data (asking the user for permission). When Windows had no firewall and anyone with a little computer knowledge, even without being a hacker, could take advantage of people's ingenuity and access their PCs, looking at files and even modifying them if they wanted to.
Now,
one of the main functions of Windows 7, Windows 8.1 and Windows 10 is the firewall
, which remains hidden, never disturbs, requires no user configuration and which, for most people, absolutely is
excellent and sufficient
to filter the internet traffic generated by each program and for
prevent access to the computer from outside the network
.
As seen in another article, even if the firewall integrated in Windows 10 is fine and does not require any manual intervention other than giving the OK when a new program tries to access the internet, it is possible
manage and control the Windows firewall
with some external tools that simplify its use.
If, however, you need more control than the built-in firewall (which I repeat is more than enough for most people), you need to
install an external firewall by choosing it from some free programs
. Note that installing an external firewall program may be superfluous if you have purchased a security suite that includes antivirus antimalware and also the firewall.
The most famous of these paid security suites are those of Kaspersky, Eset, Norton, BitDefender, F-Secure, Avira, Mcafee, AVG, GData, Avast.
In this updated article we therefore see, the
best free Firewalls for Windows PC
to protect the network and the internet.
1)
Comodo Free Firewall
(also included in the Comodo Antivirus suite) has been considered for several years, and even today
the best of firewalls
that you can
download and install for free on any pc
.
Comodo is an internet security company that, in addition to consulting and company products, also provides many free tools.
Comodo personal firewall can be installed individually, without having to take the antivirus too. Advanced features help protect your computer with the ability to lock certain files and registry keys. Comodo has also received praise for its ease of use and the
lightness on system resources
, which is very important and a key factor for any program that must always remain in the background. Comodo Firewall offers virtual Internet browsing, custom DNS servers, a game mode, functionality to easily block any process or program from exiting / entering the network. Comodo Firewall has an evaluation scan option to analyze all running processes to know how reliable they are.
2)
ZoneAlarm Free Firewall
has been a great tool to replace the default Windows firewall for many years.
ZoneAlarm is famous
because it was one of the first free firewalls available for Windows computers. While the basic functions remain the same as ever, ZoneAlarm has been significantly refined over the years. The basic version of ZoneAlarm Free Firewall can be separated from the antivirus and can be configured to work automatically or manually to check each setting. ZoneAlarm Free Firewall can be used to adjust security settings on public and private networks, ranging from no to medium or high to restrict file and printer sharing on certain networks.
3)
TinyWall is the lightest firewall to protect the internet
, based on the internal firewall of Windows 7, 8 and Windows 10.
This application scanner can scan your computer to add and authorize trusted programs in a safe list. You can run TinyWall in Autolearn mode to teach it which programs to grant network access so you can open them without getting blocked. It also shows all active processes that have an Internet connection and all open ports. TinyWall also blocks known locations that harbor viruses and worms, protects changes that malware can make to the Windows Firewall, and can be password protected. Tinywall is a very small program, not at all intrusive, which I personally recommend to all those who want to check the internal Windows firewall without having additional software that slows down the PC.
4)
GlassWire which protects the internet connection
, is a very simple to use basic firewall that shows exactly which programs are sending and receiving data on the network, alerting if it finds anything unusual.
A notification is sent when a new application or service requires Internet access, to allow or block it. GlassWire is also really just an interface built on top of the Windows firewall, so it doesn't burden your PC and remains far less intrusive than a full firewall.
5)
Outpost Firewall Free
it's a powerful one
free firewall
, a bit difficult to use and, it is worth saying, no longer in development and will no longer be updated. However, this Firewall has several advanced settings that may make it preferable to others, including that to automatically create rules to recognize known applications, add custom programs to the block and permission list, and define specific IP addresses and ports to allow or deny traffic. Internet. The Anti-Leak Control feature prevents malware from delivering data via otherwise trusted applications, which is not included in all firewall programs but is definitely useful.
6)
AVS Firewall
is an easy to use program that allows you to check and prevent unwanted connections to the Internet. Protects your computer from registry changes, pop-up windows, banners, and advertisements. You can allow and deny specific IP addresses, ports and programs, by adding them manually or by browsing the list of running processes to choose them from there. AVS Firewall also includes Parental Controls to only allow access to specific websites. This program has also not been updated for some time.
7)
PeerBlock
it differs from other firewall programs because, instead of blocking programs, it blocks entire lists of IP addresses on both outgoing and incoming internet connections. This means that none of the listed addresses will have access to the computer. For example, you can load a list of predefined locations into PeerBlock to block IP addresses tagged as P2P, ads, or spyware. It can also block internet traffic to entire countries and organizations.
8)
NetDefender
is an old little program that can still be used today because it is very simple and capable of blocking internet traffic from IP addresses, ports and network protocols.
NetDefender also has a port scanner which can see which ports are open on your system.
9)
Simple Firewall
is one of the simpler Windows Firewalls, updated in 2020 and new new. The program helps to modify the Windows Firewall in blocking Internet access to apps and programs.
Best Free Firewalls for Windows PCs