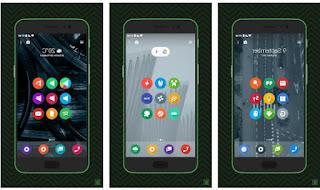 Among the many customizations that can be done on an Android smartphone of any brand is the change of icons.
So you can
beautify the screen and the launcher
changing application icons that change the overall visual style of the phone
making it more modern or more stylish and beautiful
.
The icon sets, which I think are the best of all, can be installed at once to replace the default ones of the main theme.
To install an icon set on an Android smartphone, however, you need a launcher that supports this change.
If in the options of the launcher used there is not the one to change application icons, it is necessary to change the launcher app.
In another article, i
best launchers for android
, almost all with option to change the icon set.
With these Launchers just go to the theme settings to change the icon set and set the new ones you just downloaded.
To list in an orderly manner i
best free icon set for android
, we can divide them into 5 categories: With
Material Design
,
flat or flat design
,
icone minimal
,
retro icons
and more original icons.
Material Design Icons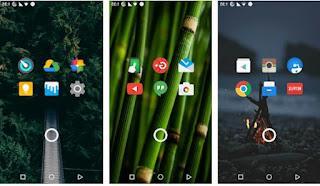 1)
Pix UI Icon
is one of the best Google Pixel Material Design themed icon packs. The icon pack includes over 6100 icons and an icon masking feature to beautify even the icons of apps that are not supported, giving the smartphone a look similar to that of a Google Pixel phone. For the most popular apps themselves, you can also choose the available icons.
2)
CandyCons
offers more than a thousand icons inspired by Google's design material, with colorful elements that make the logos stand out. The app is regularly updated and also brings 20 unique wallpapers to match the icons, ideal for anyone who wants sweet designs like candy.
3)
Viral
, again with the Material design, features over 800 high-quality vector icons with 20 new backgrounds. The app has several folder-shaped icons that allow you to make your Android's Home screen even more shiny. You also have the option to recommend icons that aren't already supported. Overall, it's pretty good and you'll love using it.
4)
OxyPie Free Icon Pack
is an icon pack with more than 4300 icons inspired by the style of Android Pie and OxygenOS, with custom icons from Huawei, Motorolla, OnePlus and Samsung smartphones.
Flat icons (flat)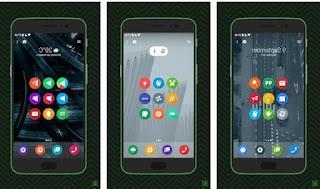 1)
Rondo
is a round icon set with more than 3500 really nice high quality icons. Apps that don't have icons are masked to make them similar to others. The app is regularly updated, with new icons every month that keep this app always new.
2)
Moonshine
is one of the best free icon packs for android with flat icons, nice design and varied colors. There are different wallpapers and 900 icons that can be resized according to the screen size. There is also an icon selector to easily select newly added icons without having to search for them.
3)
O3 Free Icon Pack
is a project that offers 2000 icons and 12 wallpapers, updated regularly and which masks unsupported app icons in a pleasant way to see.
4)
Voxel
is one of the best free icon packs that you can download for free. The icons are square, all colored and updated.
5)
Resicon Pack Flat
offers many LineageOS icons, redesigned in flat style. With Icon masking, each app will have its own themed icon, even if not available in the package.
Icone Minimal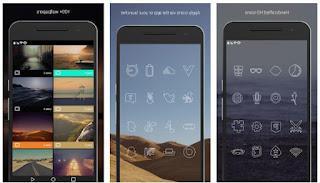 1)
Tiers
is an icon pack for Android among the best of the minimal genre, with 200 wallpapers that match the 2500 icons available.
The best part of these icons is the transparent background of the icons, very original.
2)
Delta
features icons with muted colors that make the symbol stand out, with bright colors that match Google's Material Design theme.
In addition to looking good, the color icons are best seen when using the smartphone in the dark.
3)
Greyscale
is a minimalistic set of icons, made with different shades of gray, without colors.
The app contains over 300 icons with frequent updates, there are several wallpapers to choose from, Muzei app support and there is also the masking function for unsupported icons.
4)
Gel
with more than a thousand icons in a single color of your choice, including backgrounds.
5)
Whicons
is a pack of white icons, with backgrounds included.
6)
Flat icon pack
is a very recent app that stands out for its colorful minimal design. The icons are round in shape and have a border with a white background. There are more than 4000 icons with support for all popular launchers.
Retro icons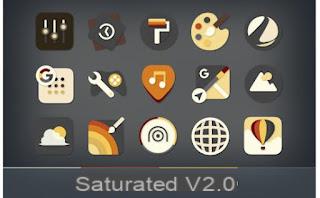 1)
Saturate
is one of the best retro icon pack, with antique app design, for genre lovers.
2)
RETRO
it is perhaps a fresher design, always with a vintage, colorful graphic theme. There are different wallpapers and all popular apps and more are supported.
Funny or original icons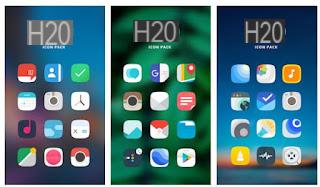 1)
PixelPie
is the pack of icons of Google Pixel phones. There are over 1400 app icons made using vector graphics, perfect on any smartphone regardless of size. Like other icon packs, it also brings its own suite of wallpapers that make the app icons stand out even more.
2)
LineBit
presents one of the most exclusive icon sets ever, among the most loved in the store even if they are not free, with colorful logos and unique design.
3)
Minty Icons Free
is a great pack of icons with a cartoon style. The background of the icons has a shape of rounded squares in bright colors. For unsupported apps, there are masking to make icons look like other ones.
4)
H2O
it is similar to Parallax icons, flatter and more colorful. This colorful icon pack gives you the ability to choose from over 3600 icons inspired by the minimal icons of Hydrogen OS. Finally, the icon pack also includes many custom icons of Samsung, Huawei EMUI, Motorola and One Plus icon sets.
5)
The Superhero
is probably the most unique icon pack on this list, which changes the normal icons with superhero icons. This will certainly make the apps harder to find, but for superhero fans it will be fun.
6)
UX 12
is the icon set of iOS 12, the system of the iPhone, to make Android more like the iPhone.
7)
MIUI 10
aesthetically more beautiful to look at. The app includes an amazing icon library, more than 200 for most popular applications. MIUI v5 increases the size of the icons, ideal for backgrounds with brighter colors. MIUI's visual style is very fine and of great quality.
8)
Afterglow
is one of the best and most exclusive icon packs to use on the Android smartphone, with icons drawn in very bright pastel colors and with excellent contrast.
Top 20 Android icon sets to change style and graphics