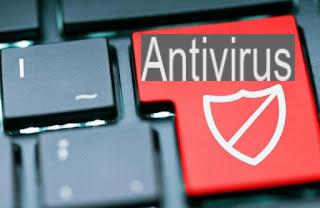 For most people who use a computer with Windows 10, a free antivirus may be enough to protect the computer from infections and malware that float on the Internet. If it is true that the paid antivirus suites have many extra features (for example to protect children online, manage security on smartphones, the firewall and other things) but these are precisely the extras that we users can choose to integrate into our system (paying) or not supplementing, contenting ourselves with basic protection (more than enough in most cases).
In this article we will show you what the
best free antivirus for Windows PC
, based on reviews found online and especially based on tests provided by very reputable sites such as AVTest and AV Comparatives.
Free Antivirus for PC
In the following chapters we will show you which are the parameters to take into consideration to evaluate all the free antivirus that we have included in the guide. Since there is an integrated antivirus on Windows 10, we have also created a chapter dedicated to it, so that we can carefully evaluate whether to keep it or replace it with a third-party antivirus.
Antivirus evaluation parameters
To judge an antivirus in a way that everyone can understand (without having to do a scientific article) we must take into account at least
6 parameters
before making any decisions. A good antivirus in fact:
It must not slow down the PC too much and be light in RAM memory.
It must stop viruses before they can act (resident active scan).
It must not detect too many false positives, seeing threats where there are none.
It doesn't have to make on-demand scanning or periodic automatic scanning take too long - a modern SSD needs to be fully scanned in less than 2 hours.
It needs to update itself automatically so that new infections can be stopped right away and access to vital parts of the system is prevented.
It must be able to block undiscovered malware (0-day threats), sensing the only threat due to the suspicious behavior of some components.
In addition to these parameters,
all very important when it comes to antivirus
, we must also consider the ease of use, the user interface, any usability problems and the presence of bugs, errors and incompatibilities.
Is the antivirus built into Windows 10 enough?
By now all users know that Windows 10 has a built-in antivirus called
Windows security
(Also known as
Windows Defender
), accessible from the Start menu or Settings. This antivirus is lightweight, works well, remains hidden and offers maximum protection against all kinds of viruses, especially the most fearsome ransomware. Windows Defender is therefore sufficient to defend the PC from any malware, without the need to install another antivirus.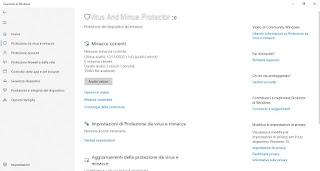 With the basic settings it already offers excellent protection and updates automatically thanks to Windows Update (which on Windows 10 it is always advisable to keep active). To learn more about the use of this antivirus, we invite you to read our guides
Eat if you use the antivirus "Windows Defender"
e
Enable Ransomware Protection in Windows 10
.
Best free antivirus
If Windows Defender is not enough to guarantee us the desired protection on our home or business computer, below we have collected the ratings on
best free antivirus for PC
, so as to be able to choose the best system to use also based on our needs in terms of safety.
The most powerful and balanced free antivirus we can try on Windows 10 is
Kaspersky Security Cloud - Free
, available from the official website.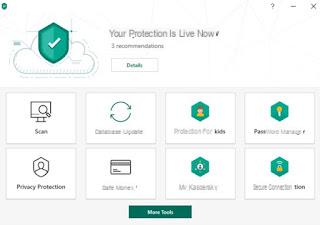 This is the free version of the famous paid antivirus Kaspersky; even in the free version it defends itself very well thanks to real-time protection, automatic updates, anti-malware scans and web and email protections. The program is quite light on the PC and works very well especially since Kaspersky's detection engine is always one of the best ever. This is one of the best free antiviruses ever, with an intuitive and understandable interface, a lightweight system performance impact, and with Kaspersky's unbeatable anti-malware protection. It has no extra features and is very essential, but for those who don't need anything else it stays
the best free antivirus on this list
.
If we are looking for an antivirus that is really simple to use and light in memory, we suggest you try it
Bitdefender Free
, available from the official website.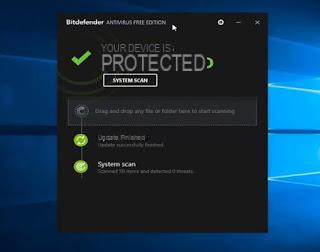 Bitdefender is a lightweight antivirus with a very simple and effective interface (within the reach of even novice users) equipped with automatic scanning, real-time protection, antivirus and antiphishing. There are very few manual controls in this program, few settings and options; on the other hand, it updates automatically and allows you to scan manually when needed. This free version has the same protection as the paid full suite and in the latest tests AV-Test was found to be the best, with a 100 percent success rate against malware attacks. Its scans are lighter on the system than Kaspersky's, but offer fewer options and for example, you cannot schedule a scan
As a free antivirus it is a perfect choice, especially on a relative or friend's PC, to have an "install and forget" solution.
Another very famous free antivirus that offers an excellent level of protection is
Avast Free Antivirus
, available from the official website.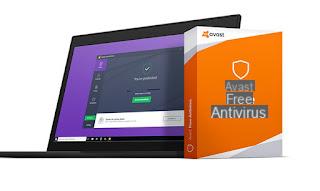 Avast Free Antivirus is one of the most widely used antiviruses in the world, with an excellent reputation and top scores in performance and security tests. The program installs quickly and displays a clear interface with easy access to all features. You can do manual scanning and there is real-time protection on web traffic, emails, P2P traffic, chats or instant messengers, network traffic, scripts and even behavioral monitoring that predicts viruses even if they are not known. Avast automatically updates itself when new virus definitions are available. In addition to being a reliable antivirus, it also includes free extra features that other antivirus programs don't have, such as VPN (limited access). The main flaw of Avast is on the not very fast scan times and on the fact that it is not exactly the lightest of the antivirus.
Another very famous antivirus since the days of Windows XP is
AVG Antivirus Free
, available from the official website.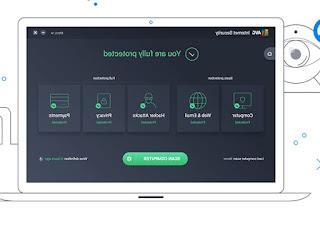 AVG shares the same great malware detection engine as Avast (Avast owns AVG), while having a much lighter system performance impact. On this antivirus we find good real-time protection, a manual scanner and a linkscanner to protect internet browsing against malicious sites. There is also the protection of incoming emails and antispam but there are no protections against rootkits. The impact on the system is very light with little memory consumption even if the PC will turn on with a few more seconds. The scans are quite fast and, after the first one, the others become lightning fast with high virus detection accuracy. AVG's biggest flaw is that it has been busted in the past
install unsolicited spy plugins
, thus posing privacy issues that could recur.
To learn more about the use of this antivirus we can read ours
official guide
.
If we are looking for a fast, fast and effective antivirus we can focus on always green
Avira Antivirus Free
, available from the official website.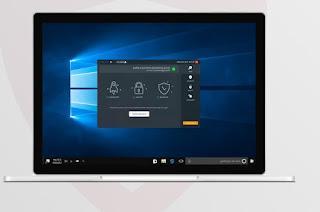 Avira is a great antivirus, very powerful and reliable. It is also the most customizable free antivirus with more functions, such as the password manager, even if they can often be activated only by buying the paid version. In recent years, however, Avira has lost competitiveness with respect to its competitors and while until two years ago it could have been considered the best of free antivirus, today it remains among the least popular on this list.
Other free antiviruses
The ones we have shown you so far are the most famous and effective antivirus that we can install on Windows 10; this does not mean that there are no other equally effective and powerful antivirus! Let's see below
other interesting antiviruses to try
:
Panda Dome it is a lightweight antivirus among the best for cloud-based detections as well. A computer is exposed to viruses only when connected to the internet so it makes perfect sense for the antivirus to update and protect the PC only when connected to the internet. Panda's continuous real-time scanner scans files and blocks the uploading of suspicious files and malware. The flaw is that to work it monitors the use of the computer at all times and this data collection cannot be deactivated.
Sophos Antivirus for PC and Mac it is free, light, with a great reputation and, although basic, highly recommended, to protect up to 10 computers from a single location, with enterprise-grade technology even against unknown threats. Among the free functions included there is also the parental control, to monitor the use of the children's PC.
Lavasoft Adaware is also a reliable antivirus, very essential in the free version, with real-time protection, which also protects against adware, i.e. sponsored software.
MalwareBytes Antimalware, in its free version, it has no real-time protection, but it is always the most effective and powerful antimalware scanner to find and remove any type of infection, to be kept always ready on every PC.
Zone Alarm Free Antivirus uses antivirus technology which is licensed from the excellent Kaspersky.
So not only does ZoneAlarm offer robust malware protection, but it also provides a strong and powerful firewall, against web attacks and port scans.
Comodo Antivirus by Comodo Security Solutions is another excellent program, one of the best free antivirus options available mainly because it includes many extra features. Comodo Antivirus is the best free antivirus solution almost exclusively for its Defense + technology which, by default, assumes unknown files are threats.
Conclusions
To say that an antivirus is the best ever is not possible today, but we can say that Bitdefender and Kaspersky are certainly at the top in every parameter: if we really need to install a third-party antivirus, better bet on one of these two products. Personally I don't install any of these, I keep Windows 10 with Windows Defender, in order to keep the system light, but aware that I always have to pay attention to where I click (but this also applies if you install the most expensive and powerful antivirus that c 'And). I remember that we talk about
antivirus with real time protection
, you should never install two of them together on the same computer, otherwise they would conflict and create instability.
If we want to use an antimalware for an additional scan (useful against spyware and programs that hide) or an emergency scanner in case of infection, we suggest you read our guides
Best Anti-Malware to find even hidden spyware
e
Portable Antivirus & Emergency Virus & Malware Scanners: Top 10
.
Best Free Antivirus of 2021 for PC