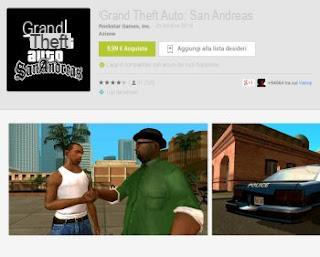 In this blog, for "editorial" choice, we always talk about free games because they are easier to download for everyone and for the satisfaction I feel in finding free titles that are worth and that are even more beautiful, in some cases, than games to payment.
Unfortunately, however, there are more and more free "free to play" games that require internal micro-payments to unlock levels or to be competitive. The free-to-play model often provides for free downloads with purchases that are not compulsory but only recommended, within them.
We might as well buy a game that, even if you have to pay something to download it, is absolutely complete, without advertising and without purchase requests for upgrades or new levels.
In this list we therefore see i
25 Best iPhone & Android Games Worth Buying
, both because they are beautiful and fun, and because, in any case, they have a rather low price, hardly more than 5 Euros, within everyone's reach.
1)
Monument Valley 1 and 2
(Android - iPhone) (3,50 Euro) is a three-dimensional puzzle game with magnificent graphics, made up of optical illusions where you have to rotate buildings. The game has 10 levels to be enjoyed until the last one.
2)
Modern Combat 5: Blackout
(Android - iPhone) is a beautiful first person shooter FPS war game that closely follows Call Of Duty.
3)
Ridiculous Fishing
(iPhone) is one of the games that make the best use of the accelerometer integrated in smartphones, with the control of the movement of the fishing lure to the depths of the sea while, to catch and catch fish by pulling them up and throwing them in the air.
The game is a lot of fun and costs 2,20 Euros.
4)
Threes!
(Android - iPhone) is one of the best numbers games for mobile, it costs only 1,50 Euros with very accurate graphics and gameplay that makes it ideal as a pastime whenever there is a free moment.
5)
Minecraft - Pocket Edition
(Android 5 Euro - iPhone 6 Euro) is the great success of recent years, almost the same game available for PC, absolutely deserving even in the mobile version that costs less and allows you to fully experience the virtual world of Minecraft.
To learn more, see the guide to playing Minecraft, a construction and survival game.
6)
Terraria
(Android - iPhone) (4,50 Euro) is a fun two-dimensional game with 8-bit graphics in the style of Minecraft, where players have to fight all the enemies they meet on the road and have to collect resources to make weapons and houses and where they are. also a multiplayer mode.
7)
Football Manager
for Android and iPhone (to look for the current year's version in the store) is the game that all football fans will love, where you can train a team to win the championship. Football Manager is not only very realistic and full of features for aspiring coaches, but it also has a huge database with all the players of the European football leagues and allows you to coach your favorite team.
8)
Baldur's Gate
(Android - iPhone) is the most recommended game for RPG lovers, a historical title renewed in the mobile version for smartphones and tablets. The Enhanced Edition of Baldur's Gate costs 9 Euros and is the original game in its entirety with several expansions and multiplayer modes.
9)
The Room 3
(Android - iPhone) (1 Euro) and has long been in the rankings of the best mobile games, a rather complex puzzle game, designed to work best on the touchscreen.
Given the extraordinary success, the prequel The Romm e is also available
The Room 2
(Android - iPhone).
10 )
Out There
(Android - iPhone) is a narrated adventure set in space, where you have to solve a mystery by collecting resources and clues.
For the high and artistic level of graphics and the quality of the story, it is worth the price of 3,50 euros.
11 )
Machinarium
(Android 5 Euro - iPhone 3,50 Euro), despite being around since 2009, it is still a great adventure game reproduced in a magnificent way on mobile phones, especially on smartphones with large screens, where you have to solve puzzles and search for objects in various scenarios beautifully designed.
12 )
Leo's fortune
(Android - iPhone) (4,50 Euros) is a level platform game with extraordinary graphics and perfectly adapted mobile gameplay. The levels are full of traps and physics-based puzzles that you need to solve quickly in order to progress. Levels are in different environments, such as deserts, forests, snow mountains and more.
13 )
GTA San Andreas
(Android - iPhone) (6 Euros) is the full reproduction of GTA 3, in 3D, complete in every feature. This beautiful and so incorrect game where the adventures of an American criminal are lived, needs no introduction and deserves the purchase especially if it had never been played on PC and consoles.
14 )
Limbo
, for iPhone is a game with console graphics, acclaimed as a work of art by critics for its style and beauty. The game is both spooky and beautiful to watch, with unexpected enemies lurking around every corner.
15 )
Brothers: a Tale of two Sons
, for Android and for iPhone is not only a beautiful game to watch, but also a story and a narrative that thrills.
Controlling two siblings simultaneously using dedicated controls, "the Water of Life" must be found to heal their dad on a journey of battling bosses, solving puzzles and using each character's strengths to move forward.
16 )
Samorost 3 free
for Android and for iPhone is an exploration game in which you jump on different planets with a nice gnome to find the truth about his existence. Each world has its own unique theme and comes with its own set of stories, characters and puzzles to solve.
17 )
Monopoly
, for Android and for iPhone is the official game of Monopoly, to be played with friends in private matches or in multiplayer mode against players from all over the world.
18 )
Need for Speed ​​- Most Wanted
, for Android and for iPhone is the racing game where you can race while running away from the police, with over 40 cars to choose from that can be customized as you like.
19 )
Castle of Illusion
, for Android and for iPhone is the Mickey Mouse game (remake of the same game for Sega Genesis), which must save Minnie kidnapped by an evil witch.
20 )
World of Goo
is a beautiful physics-based construction game from the puzzle genre, which is addicting as you pass more and more levels. You have to create structures by connecting balls of goo to go from point A to point B. It was worth mentioning here for the curated graphics of the backgrounds and scenarios.
It costs 2 Euros for Android and 4,5 Euros for iPhone.
21 )
Superbrothers Sword & Sworcery
is set in a beautifully antiquated world, a world to be enjoyed calmly enjoying that slightly melancholy atmosphere enriched by music, quotes and irony
It costs 3,5 Euros for Android and 4,5 Euros for iPHone
22 )
ATP Challenger Tour
costs 11 Euros for Android and for iPhone, it is one of the best racing games, a premium game without in-app purchases or advertising, with excellent graphics, perfect controls, joypad support, lots of content to play, cars to unlock and different racing styles.
23 )
GREY
costs 11 Euros for Android and for iPhone is an adventure game with puzzle-platform elements, of an artistic type, one of the best of its kind, beautiful even just to look at. They take on the shoes of a young girl, lost in her own world to explore, as she faces the painful experiences of her life and solving some puzzles and mini-games, with a story without text, made only of visual elements.
24 )
levelhead
costs 7 Euros (free with Google Play Pass) for Android and for iPhone is a very fun platformer, with 90 levels, humor and surprisingly satisfying controls. Players can build levels and load them into the game for others to download, with continuous renewal. There are also speed races with rankings.
25 )
Stardew Valley
costs 5 Euros (but free for those who subscribe to Google Play Pass) for Android and for iPhone is one of the best games ever, an agricultural simulator with role-playing elements. It starts with a small farm to be restored and rebuilt through various activities: fishing, cultivation, livestock breeding and relations with citizens.
25 best games worth buying for Android and iPhone